Under Pressure, Venezuela Court Reverses Decision to Abolish Congress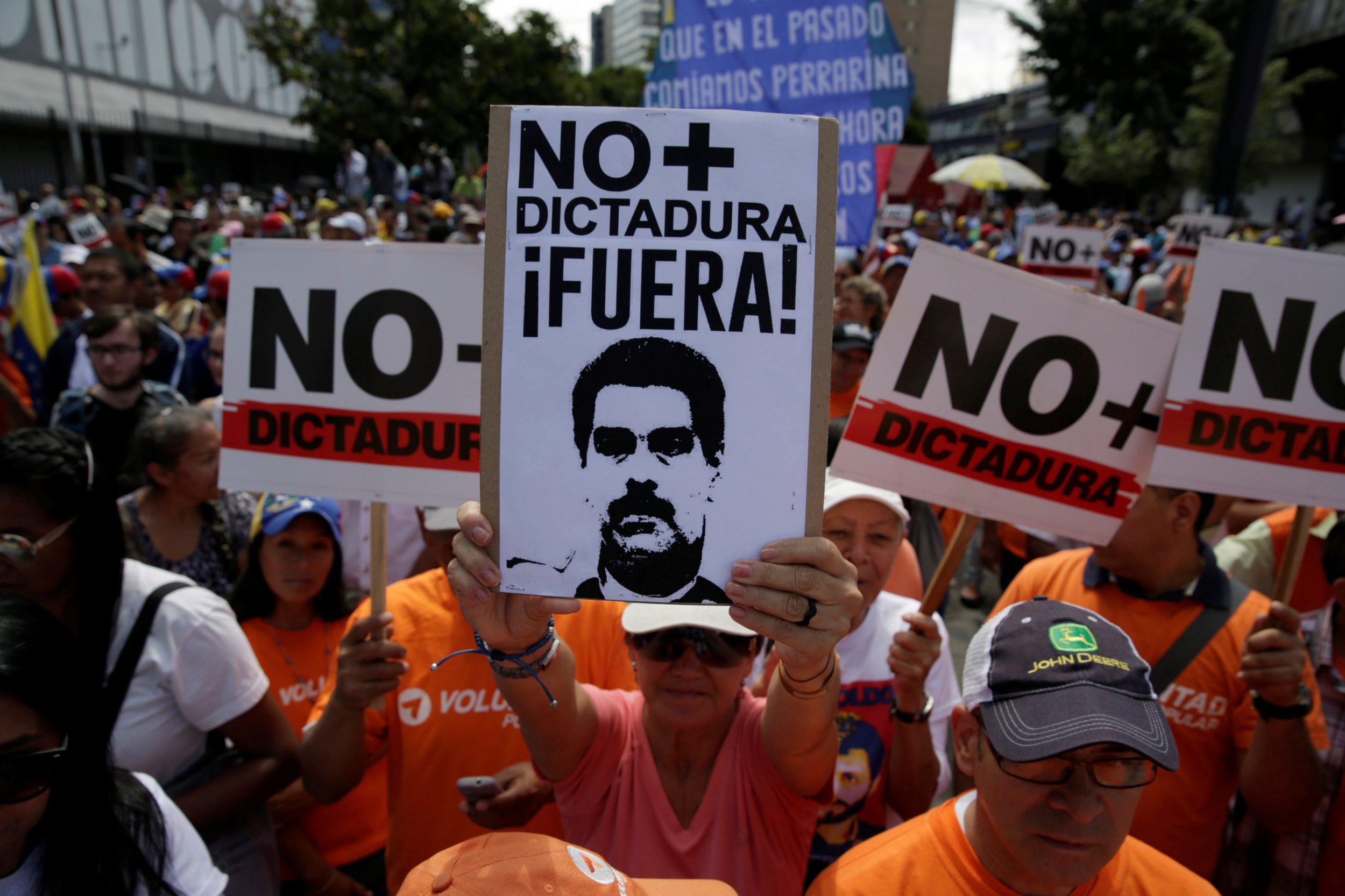 Venezuela's pro-government Supreme Court on Saturday revoked its controversial annulment of the opposition-led Congress amid international condemnation and protests against socialist President Nicolas Maduro.
Unprecedented pressure from other Latin American nations and dissent within its own ranks appear to have been the catalyst for the judicial reversal.
"This controversy is over," Maduro said just after midnight to a specially convened state security committee that ordered the top court to reconsider.
The Supreme Court duly erased the two controversial judgments during the morning, the government said, and its president, Maikel Moreno, was due to address the nation later.
While Maduro, 54, sought to cast developments as the achievement of a statesman resolving a power conflict beneath him, his foes said it was a hypocritical row-back by an unpopular government that overplayed its hand.
"You can't pretend to just normalize the nation after carrying out a 'coup,'" said Julio Borges, leader of the National Assembly legislature. He publicly tore up the court rulings this week and refused to attend the security committee, which includes the heads of major institutions.
Having already shot down most congressional measures since the opposition won control in 2015, the pro-Maduro Supreme Court went further on Wednesday with a ruling it was taking over the legislature's functions because it was in "contempt" of the law.
That galvanized Venezuela's demoralized and divided opposition coalition and brought a torrent of international condemnation and concern ranging from the United Nations and European Union to most major Latin American countries.
The Supreme Court's flip-flop may take the edge off protests but Maduro's opponents at home and abroad will seek to maintain the pressure. They are furious that authorities thwarted a push for a referendum to recall Maduro last year and postponed local elections scheduled for 2016.
Now they are calling for next year's presidential election to be brought forward and the delayed local polls to be held, confident the ruling Socialist Party would lose.
"It's time to mobilize!" student David Pernia, 29, said in western San Cristobal city, adding Venezuelans were fed up with autocratic rule and economic hardship. "Women don't have food for their children, people don't have medicines."