Under Venezuela's Economic Crisis, Bakeries Banned from Baking Sweets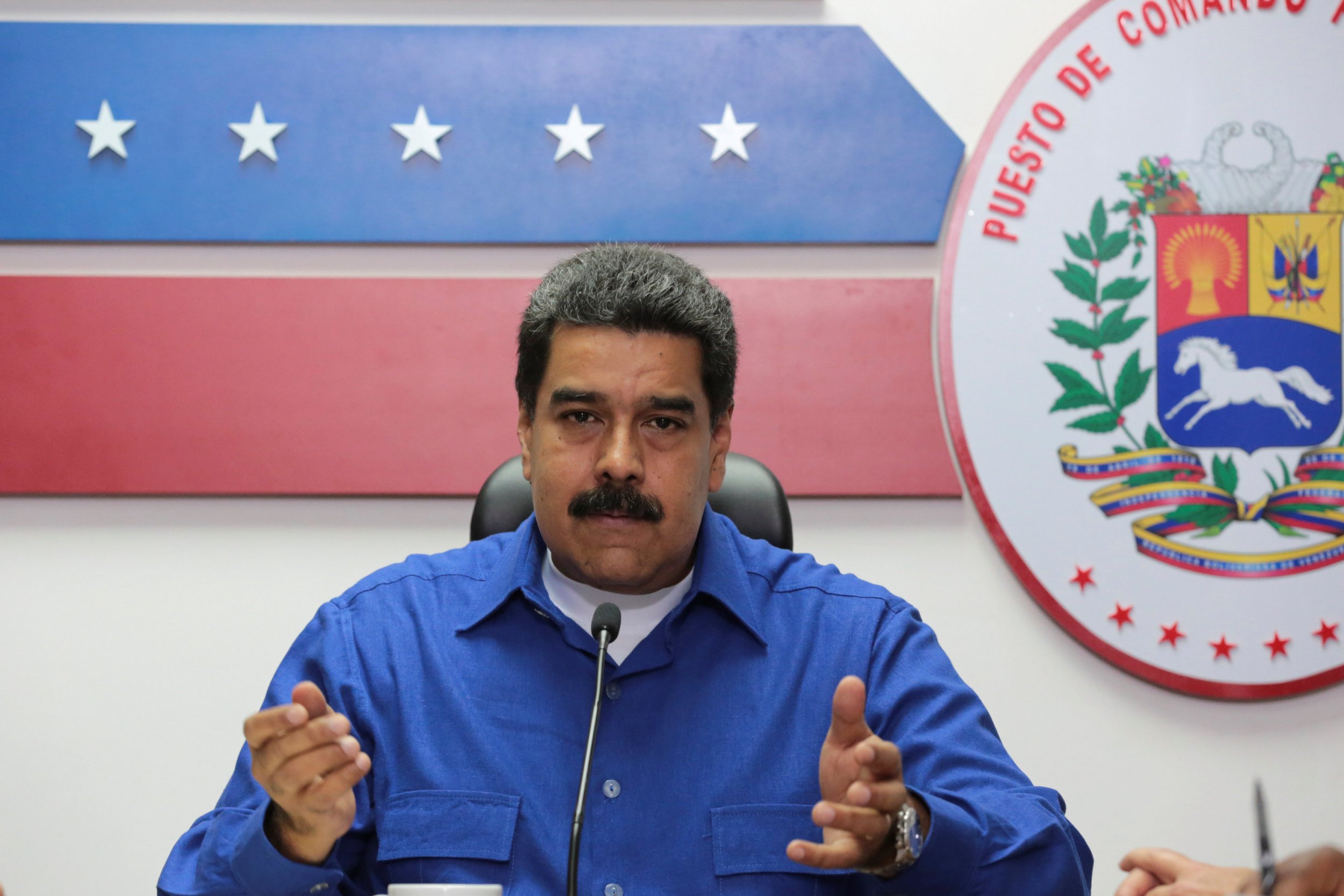 Venezuela's government this week threatened to seize bakeries in the latest escalation of the country's "bread war." With an economic crisis that has left bread in short supply, the government of embattled President Nicolás Maduro has mandated that bakeries allocate 90 percent of the flour they receive to producing bread, with only the remaining 10 percent going toward sweet treats like pastries and cakes.
The bread shortages, the government claims, rest solely at the door of bakeries, which it accuses of putting profits ahead of servicing customers' basic needs. The price of bread is controlled by the government.
Maduro announced Sunday that inspectors would be sent to 709 bakeries in the capital, Caracas. Those failing to comply with the regulations—and which continue to leave customers waiting in line for bread—have been threatened with fines and even expropriation.
"Speculators who hide the bread from the people will face the weight of the law," Maduro said, according to the BBC. "They're going to pay, I swear. Those responsible for the bread war are going to pay and they better not complain that it was a political persecution."
The bakers' federation, Fevipan, has insisted that it cannot produce more bread without more flour, claiming that 80 percent of bakeries had "zero inventory."
The confrontation comes as a report from the nonprofit Transparency International released this week claimed that 511 companies are under the government's whole or majority control, with 70 percent of them losing money.
"Maduro is causing deaths in Venezuelan society with the weapons of shortages and lack of economic productivity," Omar Gonzalez, an opposition congressman from Anzoátegui state, said recently, reports the Miami Herald. "He pulls the trigger on shortages and expropriations that kill thousands of citizens daily."
Venezuela's economy has been in crisis since the rapid decline in global oil prices in 2014. The government has not released official inflation figures since 2015, but the International Monetary Fund has predicted that inflation will reach 1,600 percent this year. Venezuelans have faced long lines for basic supplies and have to carry backpacks full of cash to pay for them. In December, the Central Bank began printing larger banknotes, increasing the highest note from 100 bolivars to 20,000 bolivars.
Embattled, Maduro has manage to hang on, surviving a recall drive when the Supreme Court halted the process last October over claims that several states had reported fraud in the first round of signature-gathering.