Venezuela Crisis: Football Coach Pays Tribute to Protest Victim After Reaching U20 World Cup Final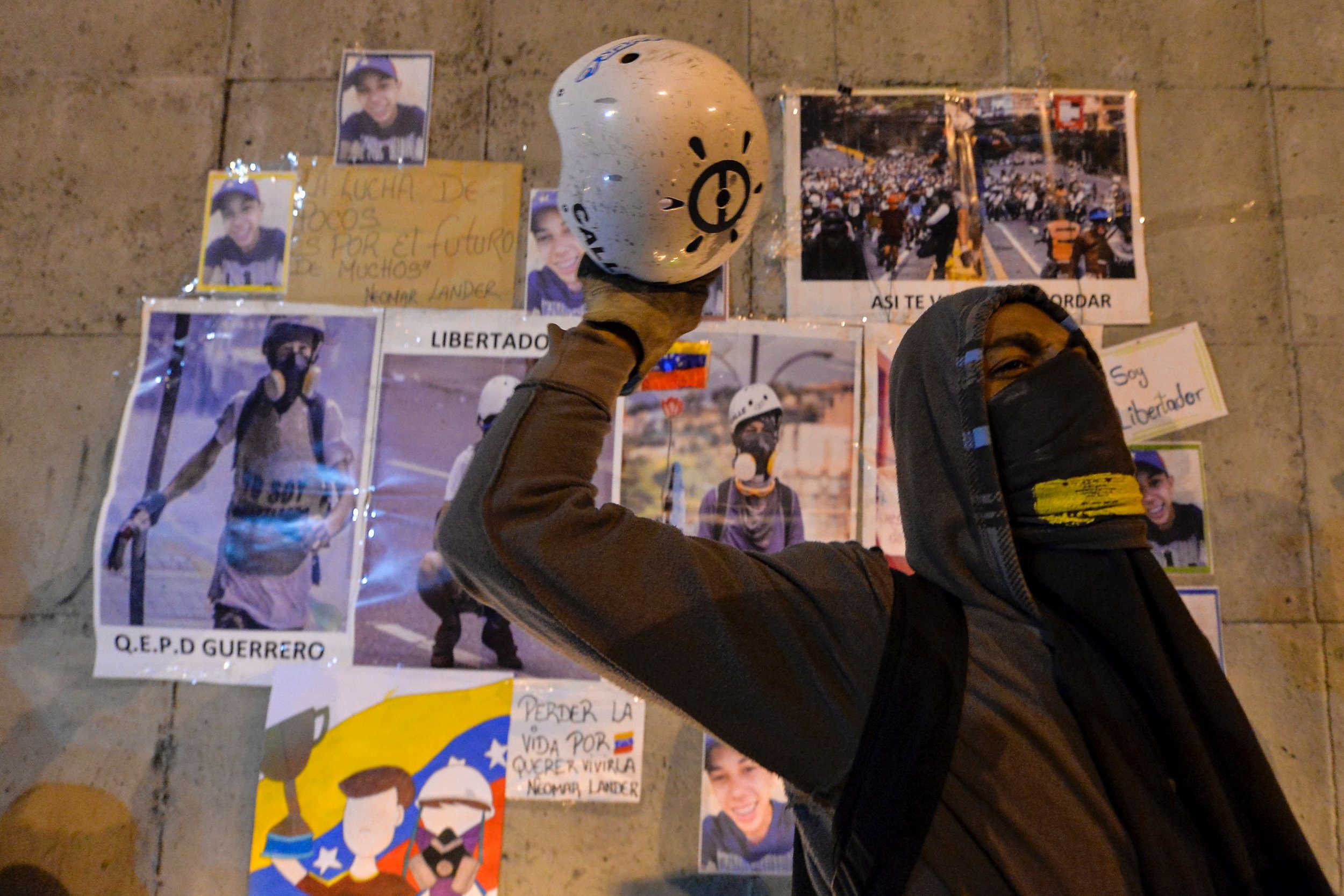 Venezuela football coach Rafael Dudamel used his team's fairy-tale march to the final of the U20 World Cup in South Korea to highlight his plea to President Nicolas Maduro to end the political violence engulfing their country.
The victory against Uruguay on Thursday was a historic moment for the Venezuela national football team, which is ranked 58th in the world by FIFA, football's governing body, and nicknamed "Vinotinto" ("red wine" in Spanish) for its burgundy jerseys. It has never qualified for a senior World Cup and will not be in Russia for the competition next year.
Dudamel, who represented Venezuela as its national team goalkeeper from 1993 through 2007, had tears in his eyes as he watched his squad beat Uruguay on penalties in the semifinal. The victory helped unify the country in a moment of celebration after two months of ongoing protests against President Maduro's rule.
Venezuelans and international supporters united to support and celebrate the team with the hashtag #VamosVenezuela, which began trending on Twitter worldwide.
But the country's humanitarian and political crisis, and the dozens of people who died as a result of violent clashes involving protesters, security forces and militias, were very much on Coach Dudamel's mind when he launched his appeal.
"Mr. President, let's stop the weapons now. The only thing those kids going onto the streets want is a better Venezuela...the same as the Vinotinto kids," Dudamel said in a press conference after the match, referring to the many young protesters fighting security forces.
Dudamel also was quick to juxtapose the role of youth in his team and the ongoing conflict.
"Today a 17-year-old has given us joy, and yesterday a 17-year-old died," he said, quoted by Reuters, referring the death of 17-year-old Neomar Lander.
As is the case with many of the other casualties, there are two competing versions of what happened to Lander. According to the government, he was killed when a homemade mortar exploded in his hands during clashes with National Guard troops in Caracas on Wednesday. According to the opposition, Lander was fatally hit by a tear-gas canister fired straight at him.
Venezuela will have one more opportunity to find respite from the turmoil when its U20 team takes on England at the final on Sunday.