Venezuela Crisis Just Got Worse as Secret Services Detain Opposition Leaders in Overnight Raids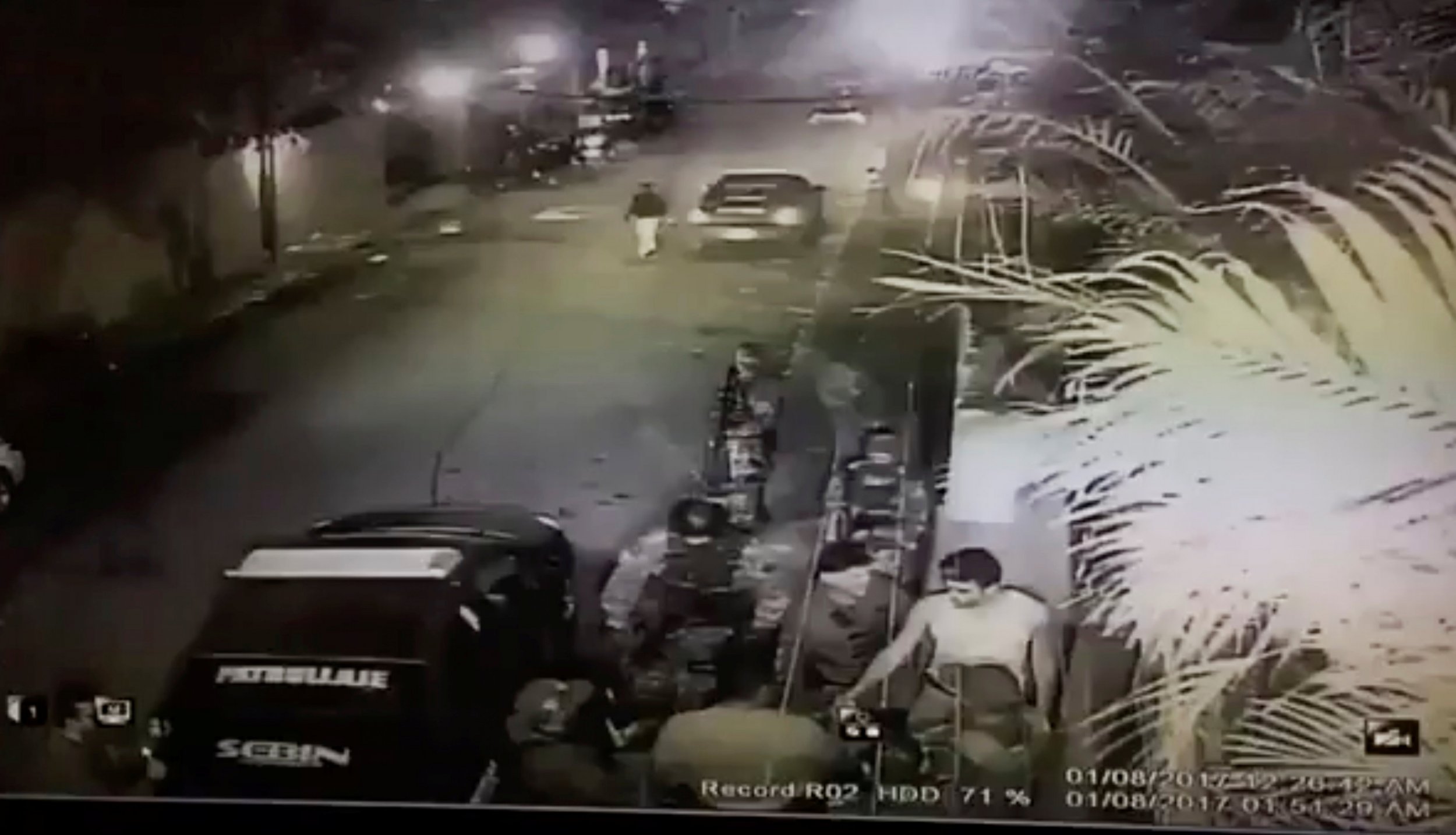 Venezuelan opposition politicians were hauled from their homes by security officers in the early hours of Tuesday, their families reported.
Antonio Ledezma and Leopoldo Lopez were serving house arrest in their respective homes in Venezuela's capital, when agents bearing the acronym of Venezuela's security services Sebin on their clothes detained them in overnight raids. The two are both former mayors of Caracas and vocal critics of President Nicolas Maduro.
A video shared widely on social media and reposted on Ledezma's Twitter account shows the mayor being dragged from his house, still in his pajamas. "Dictatorship!" a woman can be heard shouting.
Ledezma's children denounced the arrest on Twitter and appealed to the international community for help.
Lopez's lawyer Juan Gutierrez, wrote on Twitter that "there is no legal justification to revoke the house arrest measure." He said Lopez was taken to the Ramo Verde prison where he'd previously been detained.
Lopez's wife, human rights activist Lilian Tintori, said her husband's fate was in Maduro's hands. "Maduro is responsible if something happens," she wrote on Twitter.
Tintori also shared what appears to be footage from a security camera outside their home showing security forces shoving Lopez into a vehicle marked with Sebin's logo
As the car sped off, it uncovered a message written on the road that read: "fighting for freedom."
Ledezema was put on house arrest in 2015 after being imprisoned on charges of plotting a coup against Maduro. Lopez, who was in jail for three years on charges related to his role in leading the 2014 anti-government protests, was released on house arrest last month, a gesture some interpreted as willingness from Maduro to open dialogue with the opposition.
But instead, the Venezuelan crisis took a turn for the worse.
"With the current events and the repression we have seen, the killings, and moving forward with the national constituent assembly, I think those expectations have vanished," Diego Moya-Ocampos, a senior analyst for the Americas at IHS Markit, told Newsweek on Monday, referring to a vote Maduro called on Sunday to elect a constituent assembly that is expected to change the country's constitution and balance of power.
"The government continues to assuming a hard line against the opposition and against the protests," he said.
The vote produced a disputed results between the government, which claimed 8 million people cast their ballots, and the opposition, which put the figure at 2.4 million.
Venezuela's attorney general Luisa Ortega, who previously expressed opposition to Maduro's government, said she won't recognize the assembly, calling it an expression of "dictatorial ambition."
At least nine people, including teenagers, were killed in protests on Sunday, bringing the death toll of the four-month protests to more than 120 casualties.