The Venezuela Crisis Could Produce More Refugees than Syria. Here is How the U.S. Can Prepare | Opinion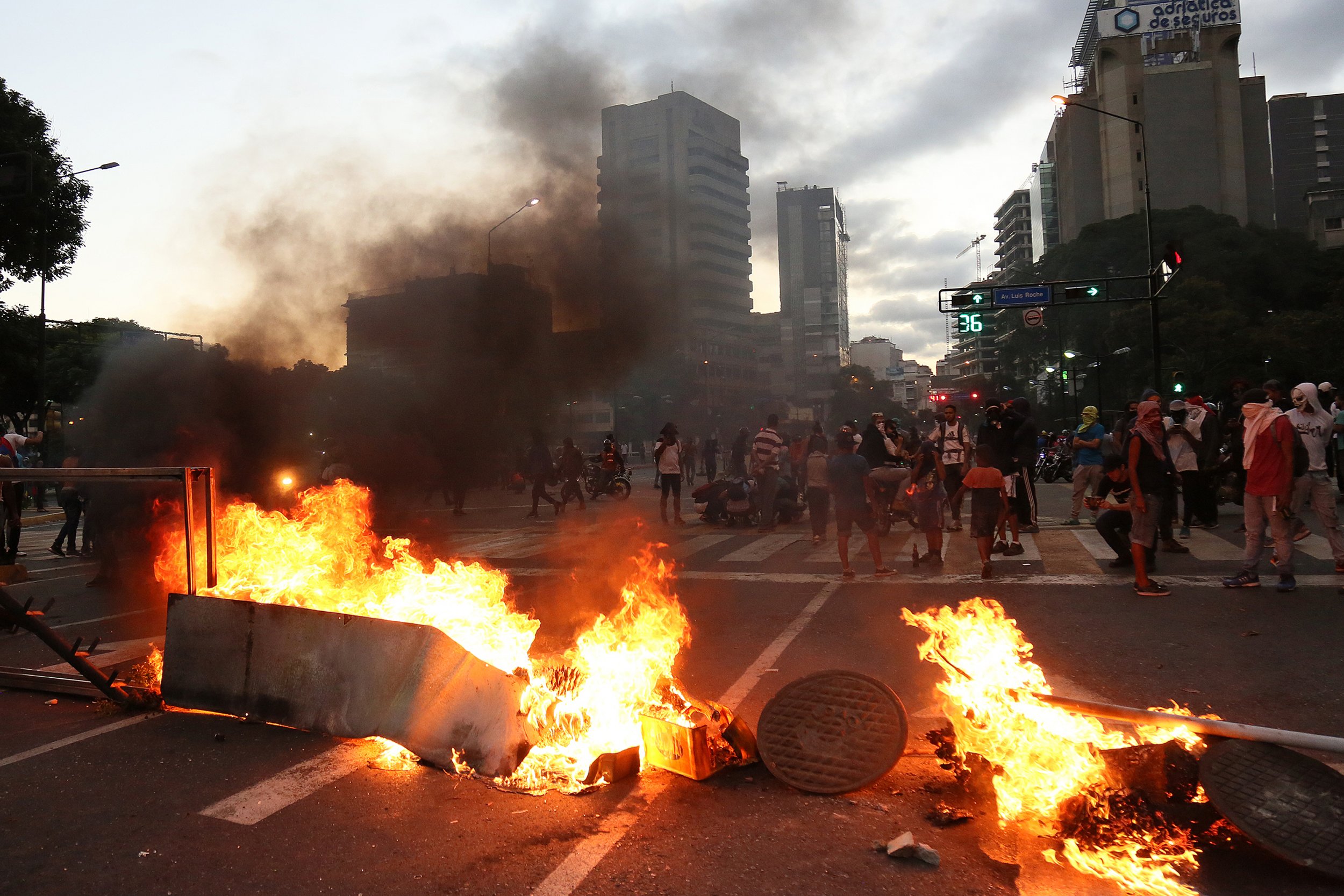 Venezuela used to be one of the richest economies not only in the region, but in the entire world. By now, however, more than 3 million have been reduced to leaving the country, as unparalleled economic crisis brings healthcare, education, and all other basic services to their knees. Living standards are so dramatically depressed those of the US Great Depression pale in comparison. All this has already happened—even with no armed conflict taking place. It's difficult to imagine how much worse this socioeconomic disaster of unprecedented magnitude will get if the currently ongoing escalation erupts into civil strife.
Here is where Venezuela stands as the calamitous political situation enters the most dramatic political spiral since the death of Maduro's predecessor, Hugo Chavez. As many as 40,000 Venezuelans the Simon Bolivar bridge to Colombia every day, to access basic services and goods. Some 5,000 of them do not return - and already this number has jumped up with the renewed protests and increased political turmoil. Venezuelans who have already endured years of immiseration are beyond the breaking point. The forecasts for 2019 paint an even more worrying picture: as inflation in Venezuela is expected to reach an inconceivable 10 million percent, the UN has estimated that over 5 million refugees will be displaced, with 2 million expected in Colombia alone - eclipsing even the Syrian refugee crisis. It's time we take this seriously.
While in Cucuta, Colombia, with the International Rescue Committee, I had a chance to hear these human stories first-hand. I expected to be moved by them, but to feel powerless to help. This trip changed that. After all, Venezuelans looking for a better life do not look the part of the desperate refugee fleeing a war-torn country. They look just like you and me.
I was struck by how much of myself I saw in the stories of people like Desiree. Up to months ago, Desiree—a wife and mother of two children, like me—was working as a schoolteacher, providing for herself and her family. Today, after months and years of immiseration, she is unable to afford even one meal a day for her family in Venezuela. Her anguish was palpable at not being able to keep her family above water. Through her tears, she told me that she does not want charity but the possibility to provide for her family and give back to the society that received her. Her wish for 2019 is for her children, and those she used to teach, to have a future. I know I share the same wish for mine.
Beyond the essential assistance the IRC is providing to children and their families for the short-term in neighboring countries like Colombia, it's apparent that a long-term solution is needed now that allows these refugees a chance to access healthcare, send their children to school, be documented and to contribute.
Unlike many rich countries, which have been closing their doors to migrants and refugees, Venezuela's neighbors have shown welcome - but conditions are fragile. The Government of Colombia and other regional states must take concrete steps to ensure Venezuelans have access to documentation and basic services such as health and shelter of which they are in dire need.
Countries like my native Brazil are threatening to leave the new UN Global Compact for Migration—a new and much-needed international approach for the 68 million people currently displaced around the world- just as more Venezuelan refugees seek safety there. Governments across South America as well as international donors must step up their support to prevent this crisis turning into a bigger catastrophe.
The introduction of a bipartisan bill by US Senators Menendez and Rubio to grant Temporary Protected Status (TPS) to Venezuelans already in the United States (which already exists for Syrians, Yemenis and other populations at risk) is a promising recognition of our moral and humanitarian obligations.
I witnessed an extraordinary welcome from Colombians, whether it be by opening their arms, their homes or their businesses to Venezuelans in need. One Colombian IRC staff member told me, "I am Colombian, but my heart is also Venezuelan."
Standing with refugees is a test of our humanity, not just our policies. The refugees I met opened their hearts and souls to me. A Venezuelan mom told me, "Los suenos nunca se van a perder"—dreams are never lost.
With some small steps, a little at a time—we can all help solve this crisis and ensure that all Venezuelans' dreams are never lost indeed.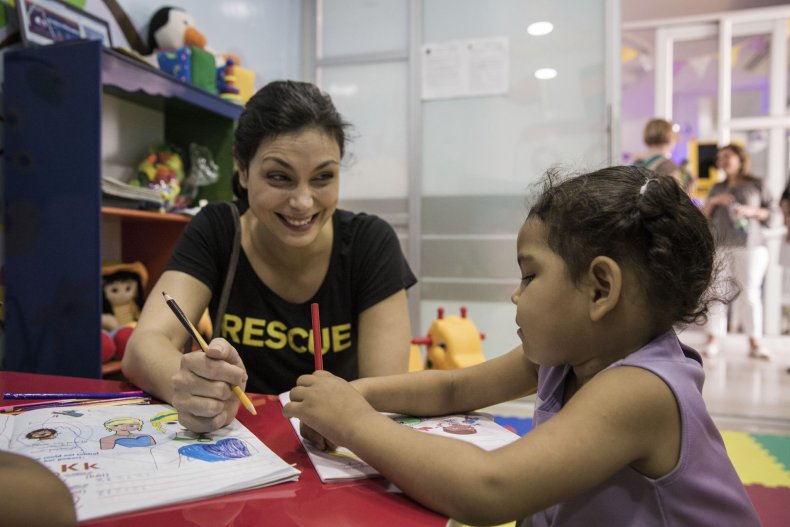 Morena Baccarin is a Brazilian-American actress who has starred in Deadpool, Homeland, and currently stars in Gotham. She is an ambassador for the International Rescue Committee.
The views expressed in this article are the author's own.​​​​​