U.S. vs. Russia in Venezuela: Moscow Warns Trump That Any Intervention Would Violate Cold War–Era Agreement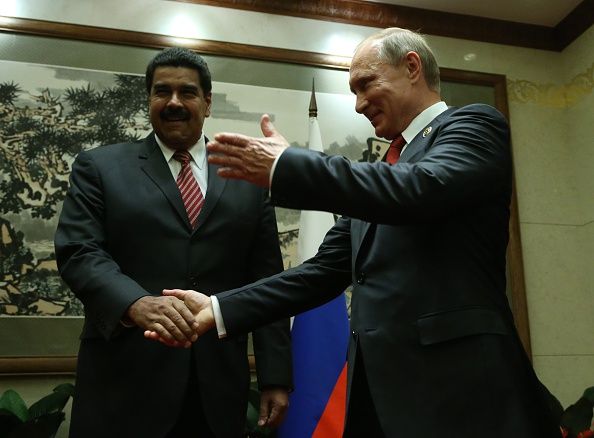 As Venezuela experiences one of the most significant days in its recent political history, with opposition leader Juan Guaido issuing a direct challenge to President Nicolas Maduro by declaring himself the country's legitimate President, the scenario has pitted Russia and the United States against each other.
President Donald Trump has been a longtime opponent of Maduro's regime. He previously floated the idea of staging a military intervention in the country, where shortsighted economic policies have left the population devastated and most people experiencing dangerous food and medicine shortages. On Wednesday, Trump, along with many European leaders and Canada, recognized Guaido as the country's interim President.
Russia, a staunch ally of Maduro, has taken an entirely different approach, leaving Russian President Vladimir Putin and Trump on opposing sides of an issue that could have a severe impact on the security of the Americas. Reports recently revealed that the FBI had opened an investigation into whether Trump was working for the Russian government, but the situation in Venezuela is a rare moment in which the President publicly opposes Putin's government.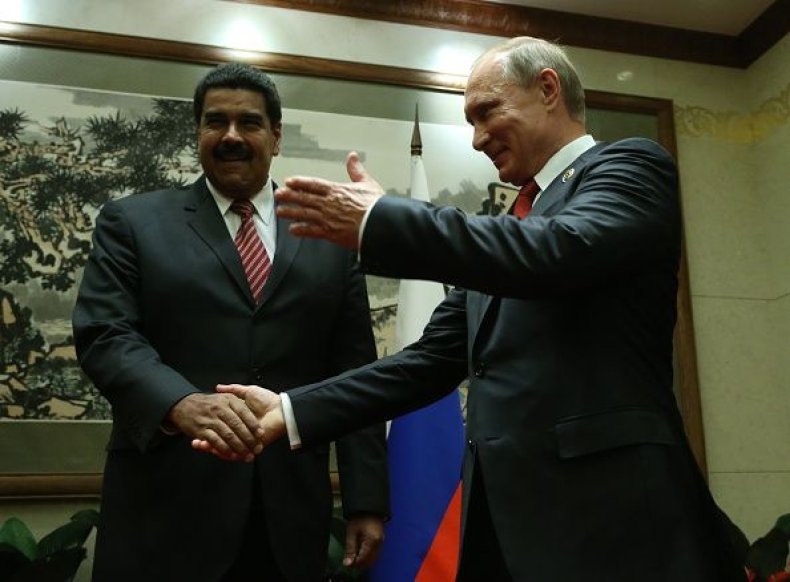 On Thursday, Russia's deputy foreign minister Sergei Ryabkov warned that it would be a grave mistake for the U.S. to stage a military intervention in Venezuela.
"We believe that this would be a catastrophic scenario that would shake the foundations of the development model we see in the Latin American region," Ryabkov told the Russian media. "We will stand, if you'd like, together with this country in defense of sovereignty, in defense of the inadmissibility of encroaching on the principle of nonintervention in internal affairs."
The speaker of Russia's lower house of parliament slammed Guaido's nascent presidency as "illegal." Other officials accused the U.S. of trying to stage a color revolution in Venezuela. Russia's delegation to the Organization for Security and Cooperation in Europe issued a stern rebuke of the U.S. position on Venezuela, noting that any attempts to overthrow the Maduro regime would violate the principles of the 1975 Helsinki Final Act, which outlines specific principles for dealing with military and political issues.
"We condemn attempts by USA to topple the legitimate government of Venezuela. That's blunt violation of Helsinki Final Act's principle of non-interference into internal affairs," the mission said in a statement on Thursday.
Maduro, meanwhile, has ordered all U.S. diplomats to leave Venezuela within 72 hours. Secretary of State Mike Pompeo said the U.S. would not honor the request because it doesn't view Maduro as Venezuela's legitimate leader.
The leaders of Iran and Turkey, strongmen who have had a tense relationship with the U.S. in recent months, have also issued statements in favor of Maduro.
Refugees have already been streaming out of Venezuela due to the severe economic crisis and an armed conflict or longstanding political standoff is likely to worsen the situation. Violent clashes between police and demonstrators have already turned deadly.