Venezuela's Maduro Uses Military to Block Humanitarian Aid: 'We Are Not Beggars'
The Venezuelan military, which has remained loyal to embattled President Nicolas Maduro, has moved to block humanitarian aid coming across the border from neighboring Colombia.
A bridge at a key border crossing was blocked by the Venezuelan military, according to comments made by Colombian officials on Wednesday, the Associated Press reported. Two cargo trailers, makeshift fencing and a fuel tanker were set up to close down the bridge near the Colombian town of Cucuta.
"It's a means of intimidation, but I don't think it will accomplish anything," Alba Pereira of the nonprofit Entre Dos Tierras (Between Two Lands), told AP. "It's convenient for them to let the country continue enduring this absurd crisis."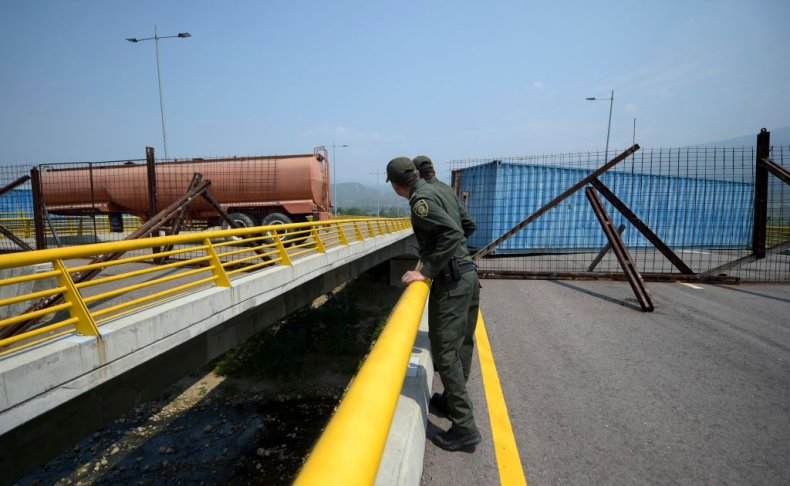 Maduro, who faces mounting international and local opposition to step aside and allow for new elections, addressed the military earlier this week, saying: "We are not beggars." He also insisted that there is not a humanitarian crisis in the South American country.
But inflation has surged dramatically in the country over the past year. Venezuela's opposition-controlled legislature, the National Assembly, has estimated that inflation soared beyond 1.3 million percent last year. Millions of Venezuelans have fled the country as refugees to nearby countries due to the economic crisis, as crime rates have spiked and corruption has remained rampant.
The United States, along with about 40 other countries, has thrown its support behind opposition leader Juan Guaidó, who leads the National Assembly. The politician has cited the constitution, which allows for the National Assembly president to become interim head of state in the absence of a legitimate president, as justification for his self-appointment as the Latin American nation's leader. Maduro was re-elected to a second term last year in polls that saw less than 50 percent voter turnout, and were blasted as fraudulent by the opposition as well as the U.S.
Maduro, however, still maintains the support of the Supreme Court and leading military commanders. He has also been backed by Russia, China, Iran and Turkey. As a result, the country essentially has two competing governments. The U.S. has implemented harsher sanctions on Maduro's government and is attempting to divert Venezuelan funds to the opposition's control.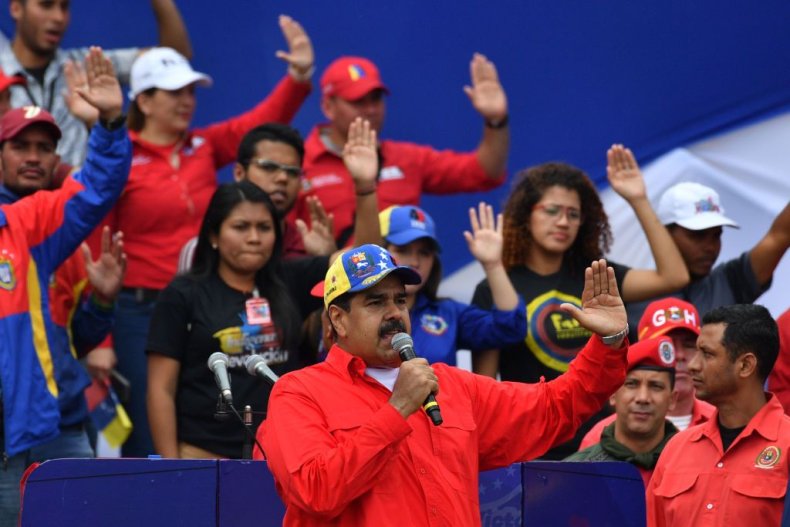 In his State of the Union address on Tuesday evening, President Donald Trump hailed his administration's efforts to support Guaidó and the Venezuelan people.
"The United States officially recognized the legitimate government of Venezuela, and its new interim President, Juan Guaidó," Trump said. "We stand with the Venezuelan people in their noble quest for freedom—and we condemn the brutality of the Maduro regime, whose socialist policies have turned that nation from being the wealthiest in South America into a state of abject poverty and despair."
While many analysts have pointed to the actions of Maduro's government as the key reason for the country's economic crisis, others have also blamed crippling sanctions from the U.S. and the international community.
"Modern-day economic sanctions and blockades are comparable with medieval sieges of towns," Alfred de Zayas, a former special rapporteur for the United Nations, who previously went to Venezuela on a fact-finding mission, said in a report after the trip. "Twenty-first century sanctions attempt to bring not just a town, but sovereign countries to their knees."
In an interview with U.K. newspaper The Independent, De Zayas argued the sanctions were a major factor behind Venezuela's economic woes. "What's at stake is the enormous, enormous natural resources of Venezuela. And I sense that if Venezuela had no natural resources no one would give a damn about [former Venezuelan President Hugo] Chavez or Maduro or anybody else there," he said.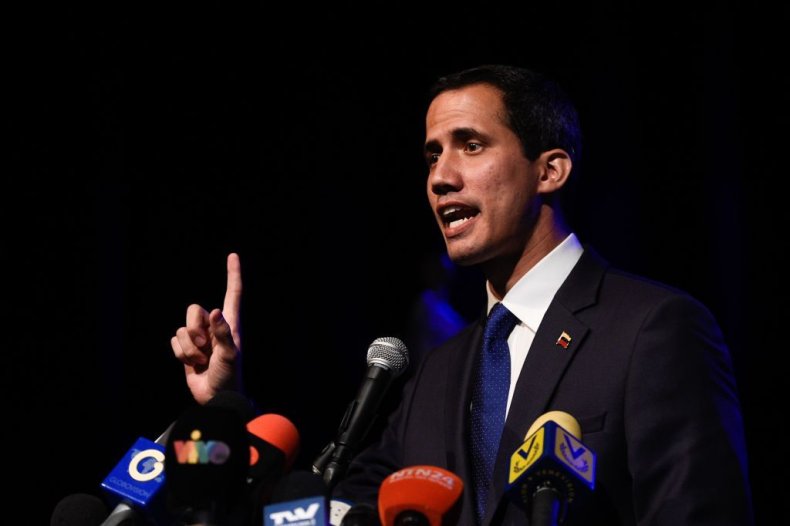 Some lawmakers in Washington have also voiced their opposition to sanctions.
"Trump's new sanctions on Venezuela are nothing more than economic sabotage designed to force regime change by starving the very people we claim to be helping. We must lift these, & other sanctions impacting Venezuela's poor, & support dialogue between the opposition & government [sic]," newly-elected Democratic Congresswoman Ilhan Omar from Minnesota wrote on Twitter at the end of January.
Experts have pushed back, however. They argue the economic crisis may have been exacerbated by the sanctions, but mismanagement and corruption would still have resulted in dire consequences.