U.S. Claims Venezuela's Maduro Was 'Ready to Leave,' but Russia Told Him to Stay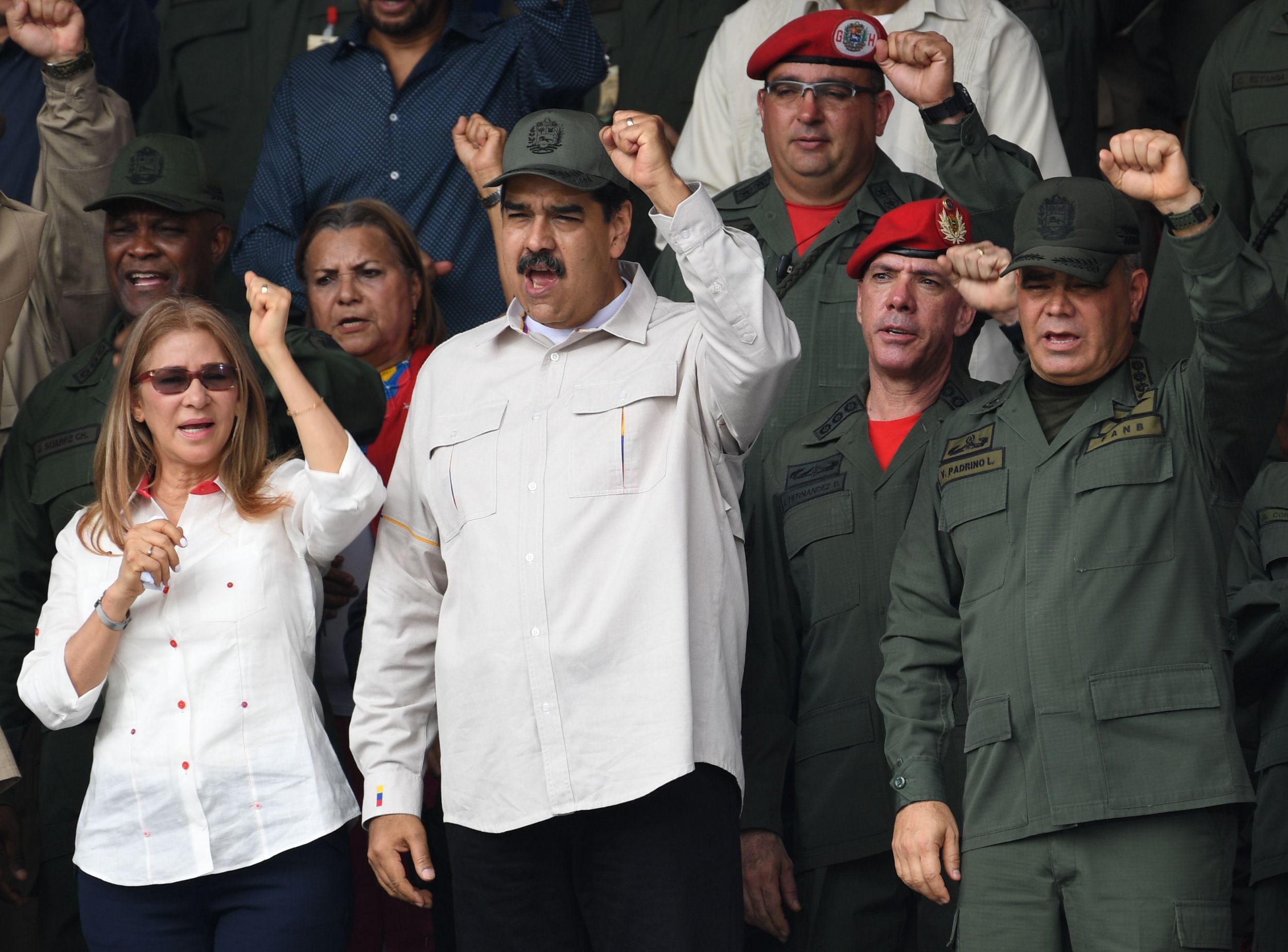 The top U.S. diplomat claimed Venezuelan President Nicolás Maduro was ready to step down and leave his country amid an uprising Tuesday, but Russian advised him to stay.
Secretary of State Mike Pompeo told CNN on Tuesday that Maduro "had an airplane on the tarmac, he was ready to leave this morning as we understand, and the Russians indicated he should stay." The remarks came after clashes erupted earlier in the day between the Venezuelan armed forces and a small faction of defecting troops backing Juan Guaidó, head of the country's opposition-controlled National Assembly who declared himself acting president in a bid for power endorsed by the U.S. in January.
Guaidó called for an uprising and claimed support of the military, though senior defense officials appeared to retain their support of Maduro, whom Moscow has also increasingly backed in recent months.
"We think the situation remains incredibly fluid," Pompeo told CNN. "We know there were senior leaders inside the Maduro government that were prepared to leave. They told us as much over the past few weeks, and we're convinced that the Venezuelan people are going to get their democracy back."
Pompeo added that Maduro "was headed for Havana," though he refused to say whether the Venezuelan leader had been granted safe passage there.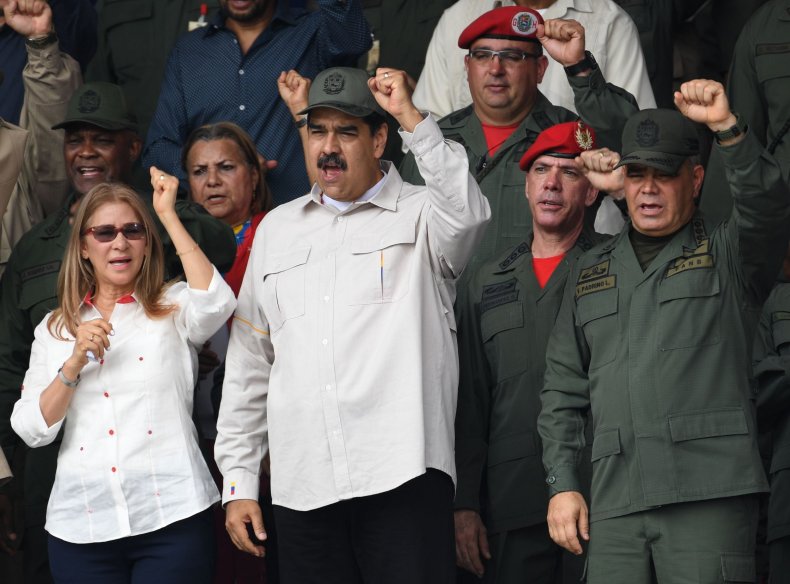 As Guaidó's armed rebellion outside the La Carlota air base in Caracas appeared to lose momentum, White House national security adviser John Bolton revealed during a press conference that three senior Maduro officials—Defense Minister Vladimir Padrino, Supreme Court Chief Justice Maikel Moreno and Presidential Guard Commander Hernandez Dala—"agreed to leave." Bolton argued that Cuba, who he claimed had deployed up to 25,000 security forces in support of the fellow leftist-led Venezuelan government, played a role in their decision to stay.
"They committed to support ousting Maduro, and it's time for them now, if the Cubans will let them do it, to fulfill their commitments," Bolton said, also warning that U.S. officials "expect the Russians not to interfere."
Russia has bolstered "military-technical" ties with Venezuela in recent years and sent nuclear-capable warplanes to conduct joint drills there in December, one month before Guaidó proclaimed himself acting leader. Russia has continued to send personnel to Caracas, but Moscow's embassy there suggested Tuesday that they would not get involved in fighting taking place on the streets.
In reaction to the unrest, Russian President Vladimir Putin convened his Security Council and the Russian Foreign Ministry warned that the "radical opposition in Venezuela has again resorted to violent methods of confrontation." The ministry called "on all sides to renounce the use of violence" and for a dialogue "taken exclusively within the confines of the law, in strict conformity with the constitution and without destructive interference from outside the country."
Moscow has portrayed the White House's escalating campaign to oust Maduro as part of a Cold War–era history of the U.S. seeking to oust leftist forces across Latin America and other parts of the globe. Trump himself has warned that "all options are open" not only in kicking Maduro out of Venezuela, but his Russian allies as well.
China and Iran have also previously sent officials in support of Maduro, who also enjoyed support from the likes of Belarus, Bolivia, Cambodia, El Salvador, Lebanon, Mexico, Nicaragua, North Korea, the Palestinian National Authority, Serbia, South Africa, Syria, Turkey, the United Nations and Uruguay, among others. Those recognizing Guaidó included the EU, Albania, Australia, Canada, Georgia, Israel, Japan, South Korea and Ukraine.