Venezuelan President Nicolás Maduro Claims Opposition Will Assassinate Him, Puts Army on Alert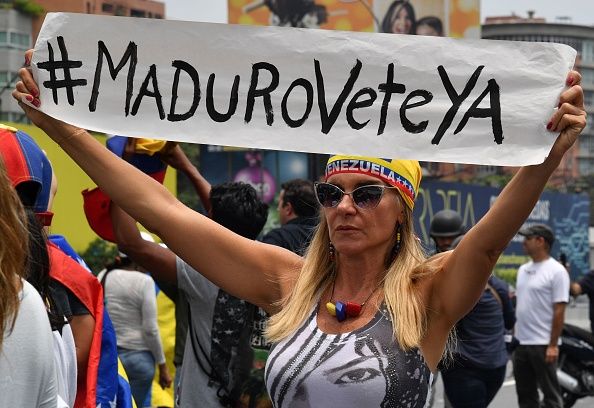 Venezuelan President Nicolás Maduro has put his country's army on high alert, claiming that opposition forces are planning to assassinate him.
"I know about their criminal plans, those who lead the opposition, their plans to kill me," Maduro said during a telephone interview with a Venezuelan TV channel.
This is not the first time that Maduro and his government have accused the opposition, led by Juan Guaidó, of trying to carry out assassinations. Venezuela has been undergoing a leadership dispute over the past several months since Guaidó, the former leader of the National Assembly, named himself interim president of the country.
Guaidó based his rise to power on an obscure law in Venezuela's constitution that allows the National Assembly leader to be named interim president in the case of a leadership dispute. Venezuela's opposition and many international observers say that Maduro is not a legitimate leader because the previous presidential election, in May last year, was not free and fair. Governments around the world, including the U.S. and a number of Latin American countries, have recognized Guaidó as the country's official leader until a new election can be held.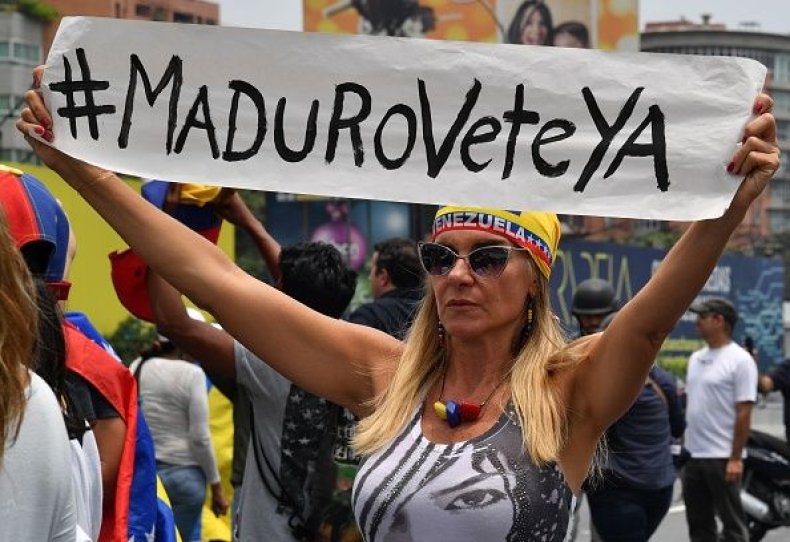 But Maduro has clung to power with the support of countries like Russia and Cuba. Much of Venezuela's military has so far remained loyal to him, but Moscow and Havana have both sent members of their militaries to help protect the Venezuelan president.
Meanwhile, the country, which has long been plagued by an economic crisis, has experienced electricity blackouts and a worsening humanitarian crisis. Experts have noted that Maduro is also using inflammatory language and conspiracy theories to bolster his support and portray himself as a victim of Western interference.
"It's Maduro's time-tested tactic to spark fear and uncertainty in order to ramp up pressure and persecution. With Venezuelans struggling to survive on a daily basis, he uses himself—and cooked-up threats against him—as a rallying cry for his shrinking base," Jason Marczak, director of the Atlantic Council's Adrienne Arsht Latin America Center, told Newsweek.
"Wild claims of assassination attempts should be concerning and put the international community on high alert. Maduro, with the help of Cuban intelligence, has a plan, and that is to find new pretexts for arrests of those who seek a return to democracy," Marczak added.
In January, government officials claimed that it had captured a group of hit men who had been hired by the opposition to carry out targeted assassinations in Venezuela. Colonel Oswaldo Garcia Palomo, who was living in exile following his retirement, was detained that month and accused of sneaking back into Venezuela and using a drone full of explosives to target Maduro.
"Terror is the last refuge of a tyrant. That terror includes trumping up threats to his own personal safety in order to justify the military attacking, torturing and imprisoning more people," said Marion Smith, executive director of the Victims of Communism Memorial Foundation.
"Maduro has good reason to suspect that time is running out. His stranglehold on power is coming to an end. Eventually, Nicolás Maduro will face a choice: retiring to a nice island beach or suffering the rough justice of a firing squad like Romania's Ceauseșcu," Smith said. In 1989, President Nicolae Ceaușescu was killed during a revolution.