Venezuela's Opposition Gets One Step Closer to Recall of President Nicolas Maduro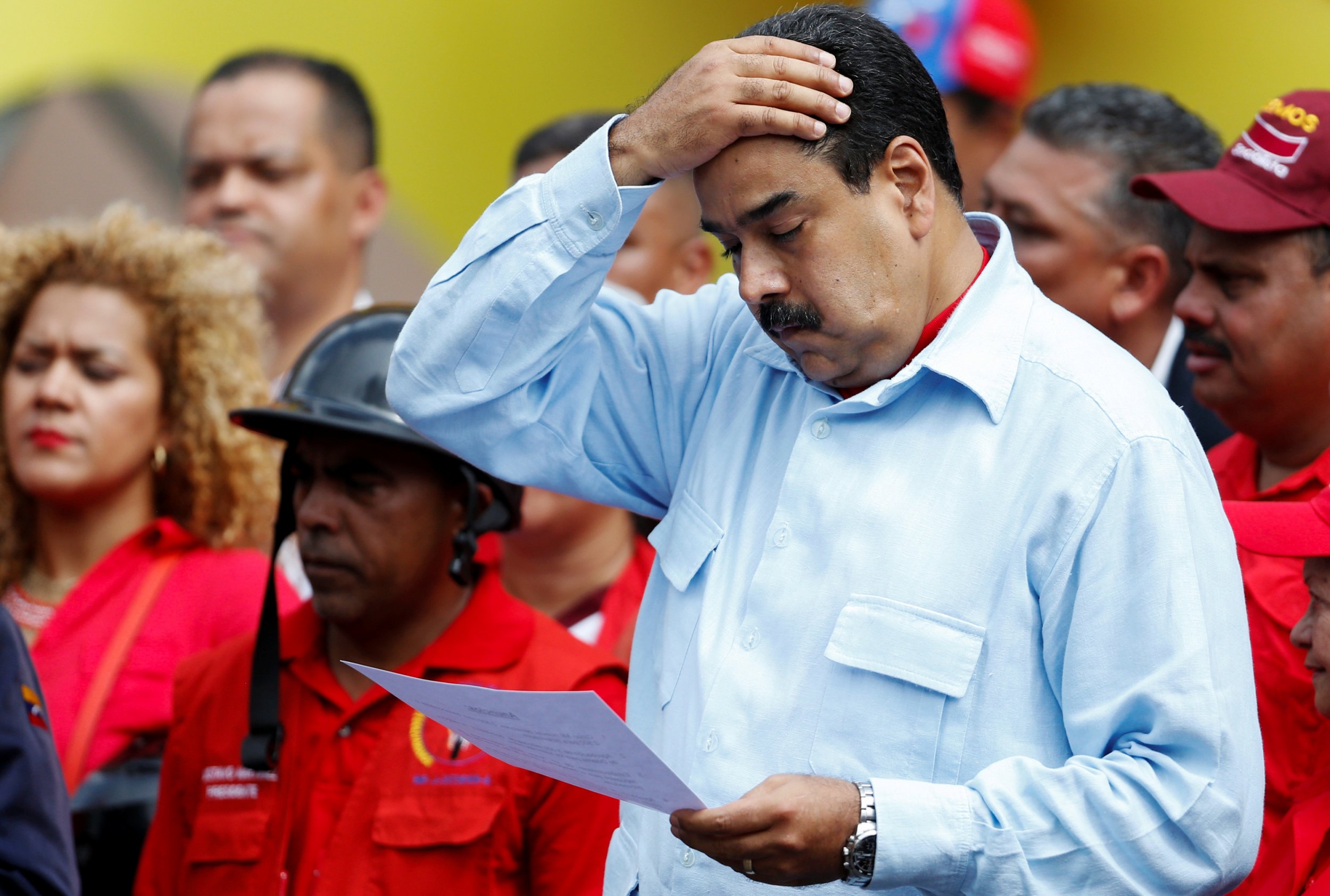 Venezuela has begun proceedings to end President Nicolas Maduro's term in office after collecting the required mandate in voter signatures. Opposition lawmakers launched a campaign to recall the president and the country's national election council has approved their first step.
The council said that the opposition Democratic Unity coalition has successfully collected the minimum 200,000 signatures—one percent of all voters across the country's 24 states—needed to launch the recall process, the BBC reported. The next stage is for them to collect close to four million voter signatures supporting the recall in just three days.
The head of the national election council, Tibisay Lucena said that of the 408,000 signatures gathered, 98 percent are valid, T he Guardian reported. She has, however, requested a probe into some of the others and has not named a date for the second stage to start.
As the anti-Maduro campaign gets underway, Venezuela's supreme court has announced that it is suspending any activity by opposition lawmakers until three politicians—who are under investigation for vote-buying—are removed.
Newsweek subscription offers >
Maduro's opponents say that his term needs to end due to his economic mismanagement of Venezuela. The country is suffering from severe shortages of basic goods and soaring inflation.
The president's term is due to conclude in 2019. For the opposition campaign to pass, the same number of voters who elected him in 2013—7,587,579—need to ultimately vote in support of the recall.
Venezuela's Opposition Gets One Step Closer to Recall of President Nicolas Maduro | World