Venezuela's Opposition Requests U.S. Military Support Against Government and 'Foreign Forces'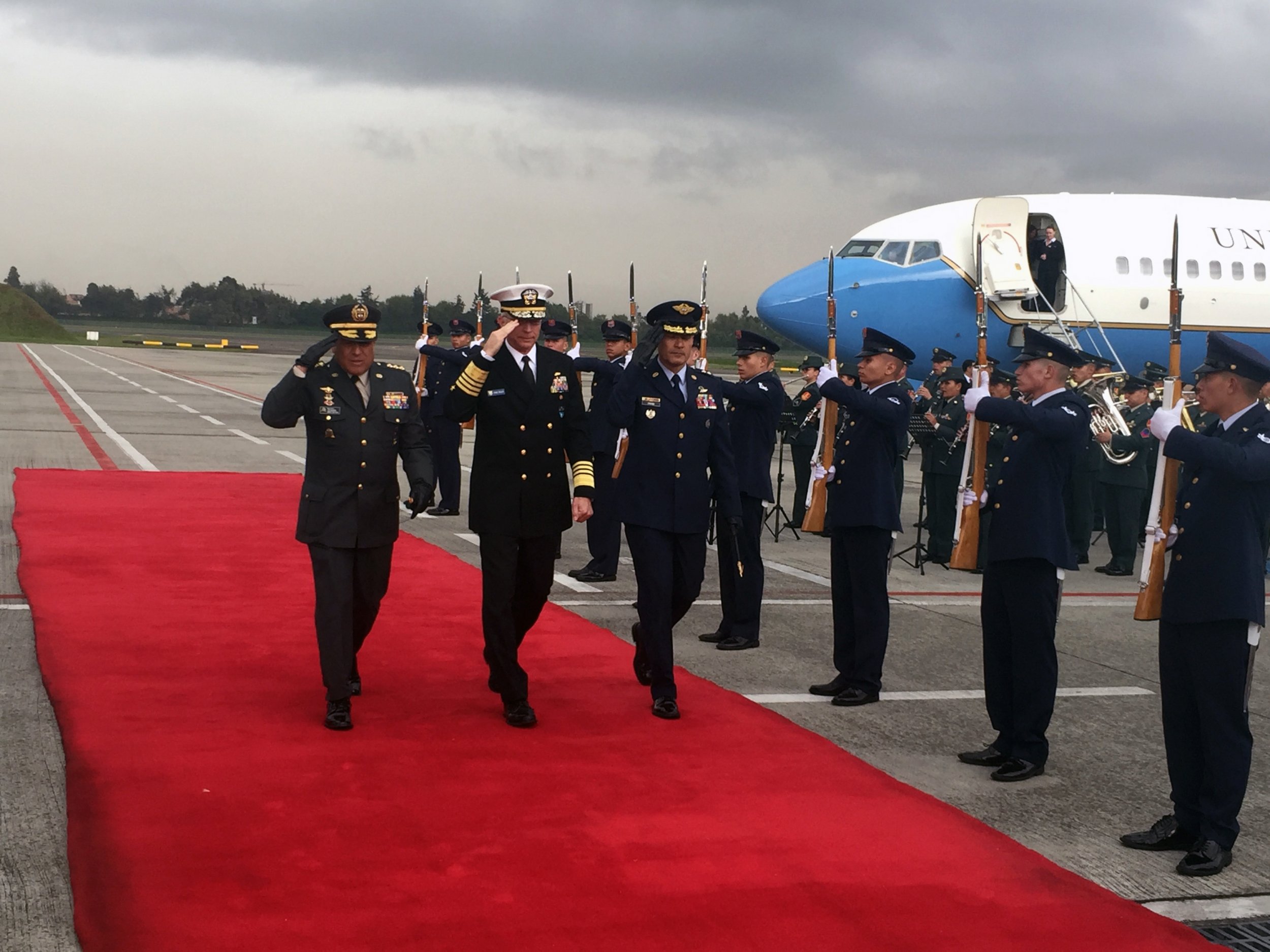 Venezuela's U.S.-endorsed opposition has asked the Pentagon's regional military command to support the Latin American nation's efforts to overthrow its government and expel the forces of foreign allies.
In a letter dated May 11, addressed to U.S. Southern Command chief Navy Admiral Craig Faller and shared Monday to Twitter by Republican Senator Marco Rubio of Florida, Venezuelan opposition leader Juan Guaidó's U.S. envoy Carlos Vecchio said their self-proclaimed administration "welcomes the support of the United States and confirms our government's willingness to begin discussions regarding the cooperation that has been offered."
Vecchio warned of worsening conditions in his home country, where a severe economic recession has been worsened by a mounting wave of U.S. sanctions since August 2017. Vecchio blamed "the corrupt and incompetent regime" of Venezuelan President Nicolás Maduro, who has held the U.S. and Guaidó's other international backers responsible for the unrest.
Vecchio said the situation had "national security consequences for Venezuela and among her neighbors," adding that he shared "equal concern" for "the impact of the presence of uninvited foreign forces that place and our country and others at risk"—an apparent reference to Maduro's own global allies, such as Cuba and Russia, who have sent personnel to the socialist-led country.
"We welcome strategic and operational planning so that we may fulfill our constitutional obligation to the Venezuelan people in order to alleviate their suffering and restore our democracy," Vecchio wrote.
In a statement sent to Newsweek, a Southern Command spokesperson confirmed that Faller "received a formal request from the Venezuelan Ambassador to the United States, Carlos Vecchio, officially requesting a meeting. We are currently following up with Mr. Vecchio's team."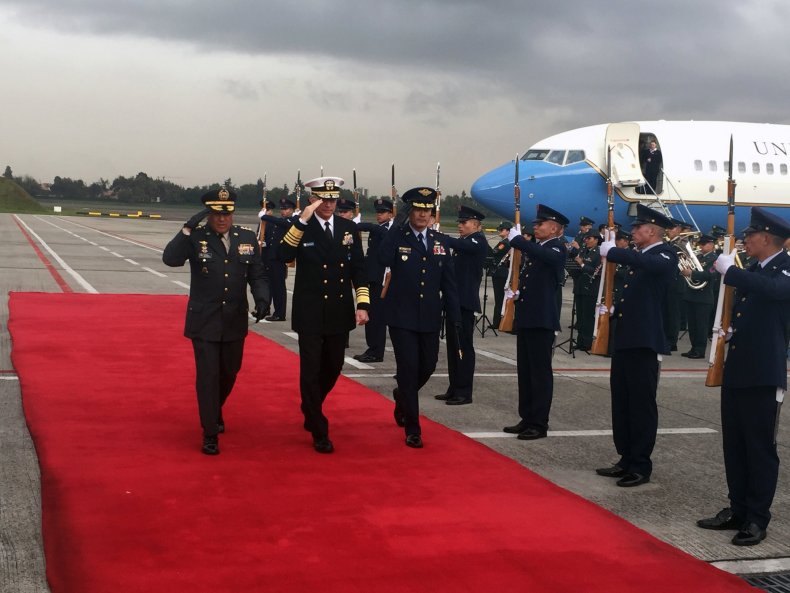 Washington cut ties with the Venezuelan government in January, recognizing Guaidó's bid for the presidency amid allegations that Maduro had rigged his last election. The U.S. and key international powers such as the E.U. quickly rallied a number of its regional allies to back Guaidó. Maduro, on the other hand, retained the recognition of fellow leftist-led nations in the region and major powers abroad such as Russia, China, Iran and Turkey.
As the U.S. doubled down on economic and diplomatic efforts to pressure Maduro to leave, the situation escalated at the end of April, when Guaidó called for the military to defect and staged an uprising with a limited number of troops who switched sides. The government ultimately quashed the attempt, likely the most serious challenge to the ruling United Socialist Party since Maduro's predecessor, Hugo Chávez, survived a 2002 coup attempt also reportedly linked to the U.S., which has a long history of intervening against leftist forces across Latin America, often blaming the influence of external actors such as Russia.
While President Donald Trump maintained that Russian President Vladimir Putin was "not looking at all to get involved in Venezuela, other than that he'd like to see something positive happen" following a phone call with his Moscow counterpart, the official story, according to the U.S. administration, was that Russia stepped in to convince Maduro to stay and that Cuban security forces were protecting him. Iran, too, has strengthened ties with Venezuela, recently opening direct flights via an airline that the U.S. has accused of operating on behalf of the Revolutionary Guards, an elite Iranian military group recently designated a terrorist organization by the U.S.
"The subversion of democracy and sponsorship of repression in Venezuela by foreign military actors, namely Cuba, Russia, and Iran, will not be tolerated. Those actors are on notice," White House national security adviser John Bolton tweeted on Friday, one of many warnings of a potential escalation by Washington hawks in the weeks since Guaidó's abortive push for power.
A day before, Rubio—a member of both the Senate's Foreign Relations and Intelligence Committees—told Breitbart News that a military option "is always there simply because the United States has a right to defend its national security, and there are national security interests assigned to this." The Trump administration has repeatedly asserted that "all options" were available, with Secretary of State Mike Pompeo going as far as to say that military action "is possible."
Pompeo was set to travel to Moscow on Monday to meet Russian Foreign Minister Sergey Lavrov for talks revolving around Venezuela and other leading topics. The meeting was postponed, however, as the U.S. top diplomat instead headed to Brussels to discuss another escalating crisis regarding Iran and its decision to scale down its commitment to a 2015 nuclear deal that the White House abandoned entirely one year ago.
Lavrov was still set to meet his Chinese counterpart Wang Yi for discussions also set to include the topic of Venezuela, where both Moscow and Beijing have condemned Washington's intervention and threats to use force.
Update (5/13/19 9:05 p.m.) This story has been updated with a statement from U.S. Southern Command.