Venezuela Is Selling Off Its Gold Reserves to United Arab Emirates for Cash: Report
Speculation has mounted about the fate of Venezuela's gold reserves amid reports that tons of the precious metal has been sold to prop up the country's crippled economy. Reuters reported that a senior bank official in the South American country has revealed that about 15 tons of gold reserves would be sold to the United Arab Emirates in the coming days in return for euros in cash.
Speaking on condition of anonymity, the official said about 3 tons were shipped on January 26, and by the end of February, a total of 29 tons would have been be sent to the Middle East country. The companies involved in the transactions were not mentioned.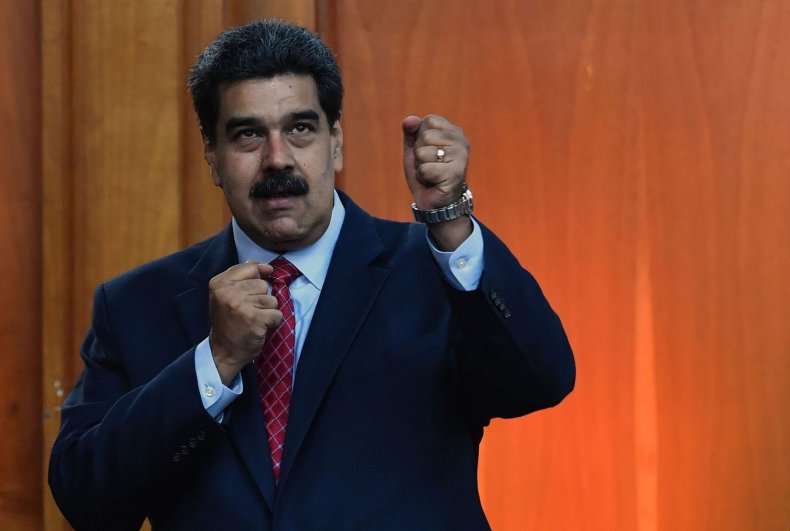 This follows reports that Russian-operated planes had arrived in Venezuela to pick up gold reserves. Novaya Gazeta reported that a Boeing 757 owned by the Russian company Yerofei flew from Moscow to Caracas through Dubai, amid rumors that the jet was transporting $840 million worth (about 20 tons) of gold from Venezuela's national bank.
The Russian opposition newspaper reported its sources said vehicles owned by the Central Bank of the United Arab Emirates had arrived on the tarmac in Dubai, and "gold was removed from the plane, which was then loaded with containers filled with cash in U.S. dollars," according to news outlet Meduza.
There were also questions about why a Boeing 777 operated by Russia's Nordwind Airlines returned to Moscow's Vnukovo International Airport after a direct flight from Caracas, The Moscow Times reported.
Russia's Central Bank chairperson, Elvira Nabiullina, said reports regarding Russian holdings of Venezuelan gold were inaccurate. In addition, Russian financial sources have told The Bell, a Russian independent media start-up, that they doubted Russia could store gold that was owned by Venezuela.
Venezuela's president, Nicolas Maduro, faces continuing pressure to step down as the nation becomes mired in a deep economic crisis. The United States, which supports the opposition, has called for Maduro to be ousted and warned bankers and traders on Wednesday not to deal in Venezuelan gold.
Senator Marco Rubio, a Florida Republican, warned the United Arab Emirates Embassy in Washington that anybody transporting Venezuelan gold would face U.S. sanctions. The Bank of England refused to transfer $1.2 billion in Venezuelan gold back to Venezuelan territory from the U.K. The U.S. government, meanwhile, has made Venezuelan assets in U.S. banks accessible to the opposition, led by Juan Gerado Guaidó Marquez, who declared himself acting president last week.
Turkish government statistics stated that between January and September of last year, Venezuela exported $900 million of unrefined gold to Turkey before starting to sell gold reserves to allied countries. In January 2018, the bank held 150 tons of gold which had fallen to 132 tons by November, Reuters reported.
Venezuela Is Selling Off Its Gold Reserves to United Arab Emirates for Cash: Report | World