Venezuela Election Results: Why Sunday's Vote Matters and What to Know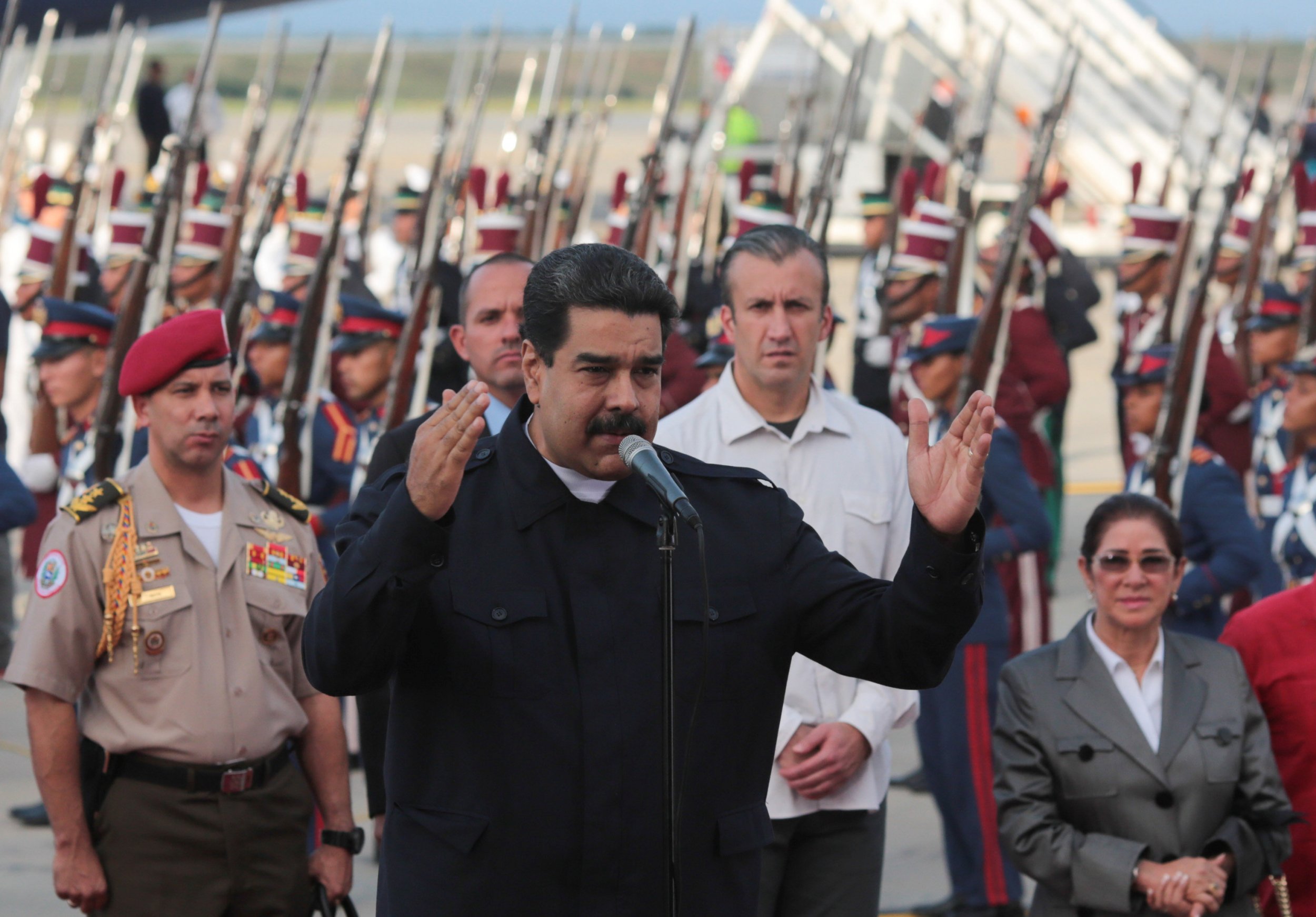 Venezuelans will vote in nationwide gubernatorial elections Sunday seen as a key test for the country's fragile institutions. President Nicolas Maduro faces the opposition in a race for the government of 23 states, 20 of which are currently under Socialist Party rule.
After months of protest, Maduro's support is waning. In one recent poll reported by Reuters, the opposition front was given 44.7 percent of voter support versus 21.1 percent for the government.
Opposition leaders have led thousands of people in the streets in the past six months seeking to enforce regime change via a new presidential election. The government responded by moving its regional election scheduled for December to October, temporarily suspending the anti-government demonstrations.
'"It won't be a proper election," international lawyer Robert Amsterdam of Amsterdam & Partners, who works in emerging markets, tells Newsweek. "The opposition is exhausted and it's part of Maduro's game. It's all about the next presidential election, that's what everybody has to focus on."
At least 125 people have died in street protests so far this year, the second major wave of anti-Maduro demonstrations since 2014. The public outcry has unfolded as Maduro has called for a new legislative body and the Venezuelan Supreme Court moved to take power away earlier this year from the National Assembly, the opposition-controlled legislative body,
Ahead of Sunday's vote, the opposition's main challenge was to motivate a population facing hardships and lack of basic food and goods to enforce regime change via the ballot box rather than through barricades.
"Sunday's vote will measure how strong the opposition is ahead of next year's presidential election in terms of organization, logistics and capacity to supervise the vote and prevent the government from manipulating the process," Diego Moya-Ocampos, senior analyst at IHS Markit, tells Newsweek.
"The other key indicator is to which extent the government, which has already shown ability to conduct an electoral fraud, is willing to concede to the opposition to prevent a new wave of anti-government protests," he added.
Read more: For the women leading the anti-Maduro protests, the political is personal
President Donald Trump said on Friday the U.S. would keep sanctions on Venezuela, mentioning the country, which he has called a "dictatorship," alongside Iran, North Korea and Cuba.
"We will not lift the sanctions on these repressive regimes until they restore political and religious freedom for their people" Trump told a conservative political conference in Washington.
Trump's words could fuel Maduro, who has attempted to portray the opposition-led street protests as a U.S.-sponsored coup attempt.
"Donald Trump has become the head of the Venezuelan opposition," Maduro said last week during his weekly program on state TV, according to local media.