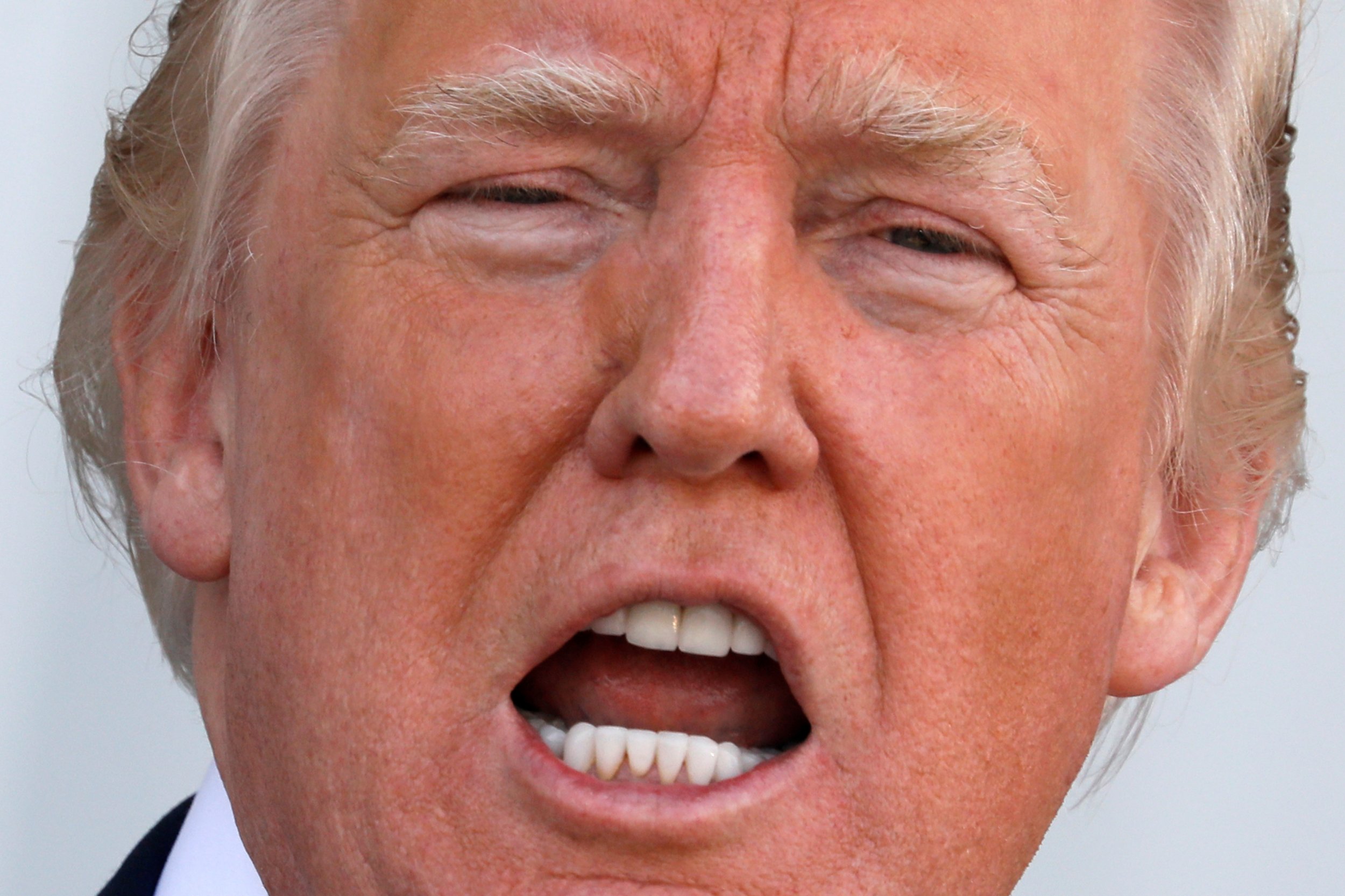 President Donald Trump threatened military intervention in Venezuela Friday, a surprise escalation of Washington's response to Venezuela's political crisis that Caracas disparaged as "craziness."
Venezuela has slid toward a more volatile stage of unrest in recent days, with anti-government forces looting weapons from a military base after a new legislative body usurped the authority of the opposition-controlled congress.
"The people are suffering and they are dying. We have many options for Venezuela including a possible military option if necessary," Trump told reporters in an impromptu question and answer session.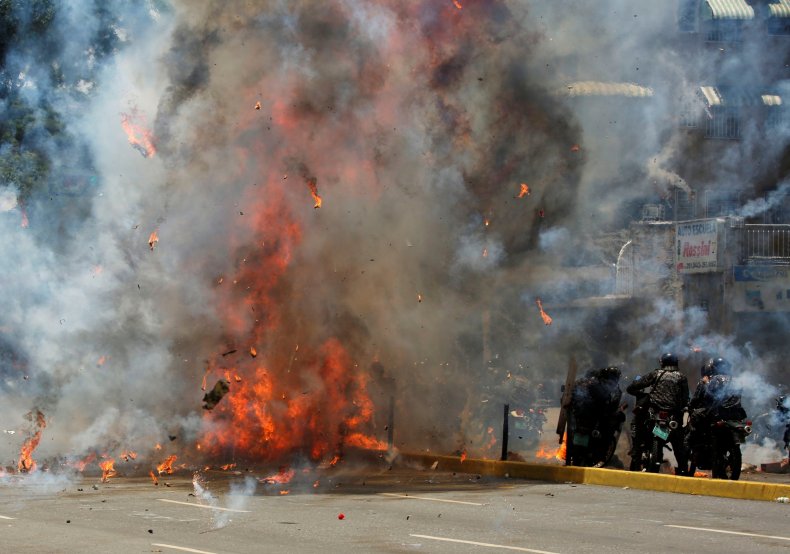 The comments came as shock news to Caracas, with Venezuela's Defense Minister Vladimir Padrino calling the threat "an act of craziness."
Padrino, as quoted by ABC News, told state television: "It is an act of supreme extremism. There is an extremist elite that rules the United States."
"As a soldier, I stand with the Venezuelan armed forces, and with the people.
"I am sure that we will all be on the frontlines of defending the interests and sovereignty of this beloved Venezuela."
Communications Minister Ernesto Villegas said it was "an unprecedented threat to national sovereignty."
The "diplomatic corps is summoned to the foreign ministry for [Saturday], when it will release a communique addressing the imperial threat to Venezuela."
The White House said Venezuelan President Nicolas Maduro requested a phone call with Trump on Friday, which the White House appeared to spurn, saying in a statement that Trump would gladly speak to Venezuela's leader when democracy was restored in that country.
Venezuelan authorities have long said U.S. officials were planning an invasion. A former military general told Reuters earlier this year that some anti-aircraft missiles had been placed along the country's coast for precisely that eventuality.
In Washington, the Pentagon said the U.S. military was ready to support efforts to protect U.S. citizens and America's national interests, but that insinuations by Caracas of a planned U.S. invasion were "baseless."
Trump's suggestion of possible military action came in a week when he has repeatedly threatened a military response if North Korea threatens the United States or its allies.
Asked if U.S. forces would lead an operation in Venezuela, Trump declined to provide details. "We don't talk about it but a military operation - a military option - is certainly something that we could pursue," he said.
Senator Ben Sasse of Nebraska, a member of the Senate Armed Services Committee, criticized Trump's military stance.
"Congress obviously isn't authorizing war in Venezuela," he said in a statement. "Nicolas Maduro is a horrible human being, but Congress doesn't vote to spill Nebraskans' blood based on who the Executive lashes out at today."
The president's comments conjured up memories of gunboat diplomacy in Latin America during the 20th century, when the United States regarded its "backyard" southern neighbors as underlings who could easily be intimidated through conspicuous displays of military power.
The U.S. military has not directly intervened in the region since a 1994-1995 operation that aimed to remove a military government from Haiti installed after a 1991 coup.
Trump's more aggressive discourse could be an asset to Maduro by boosting his credibility as a national defender.
"Maduro must be thrilled right now," said Mark Feierstein, who was a senior aide on Venezuela matters to former U.S. president Barack Obama. "It's hard to imagine a more damaging thing for Trump to say."
The United States sanctioned Maduro and other Venezuelan officials in July after Maduro established a constituent assembly run by his Socialist Party loyalists and cracked down on opposition figures. The assembly's election drew international condemnation and critics have said it removed any remaining checks on Maduro's power.
Maduro says only continuing the socialist movement started by his predecessor, Hugo Chavez, can bring peace and prosperity to Venezuela, which is suffering from an economic collapse and widespread hunger.
Washington has not placed sanctions on the OPEC member's oil industry, which supplies America with about 740,000 barrels per day of oil.
Venezuela possesses a stockpile of 5,000 Russian-made MANPADS surface-to-air weapons, according to military documents reviewed by Reuters. It has the largest known cache of the weapons in Latin America, posing a concern for U.S. officials during the country's mounting turmoil.
The United Nations Security Council was briefed behind closed doors on Venezuela in May at the request of the United States. At the time, U.S. Ambassador Nikki Haley said Washington was just trying to raise awareness of the situation and was not seeking any action by the 15-member Security Council.