Venezuela National Assembly Attacked by Maduro Supporters, Injuring Lawmakers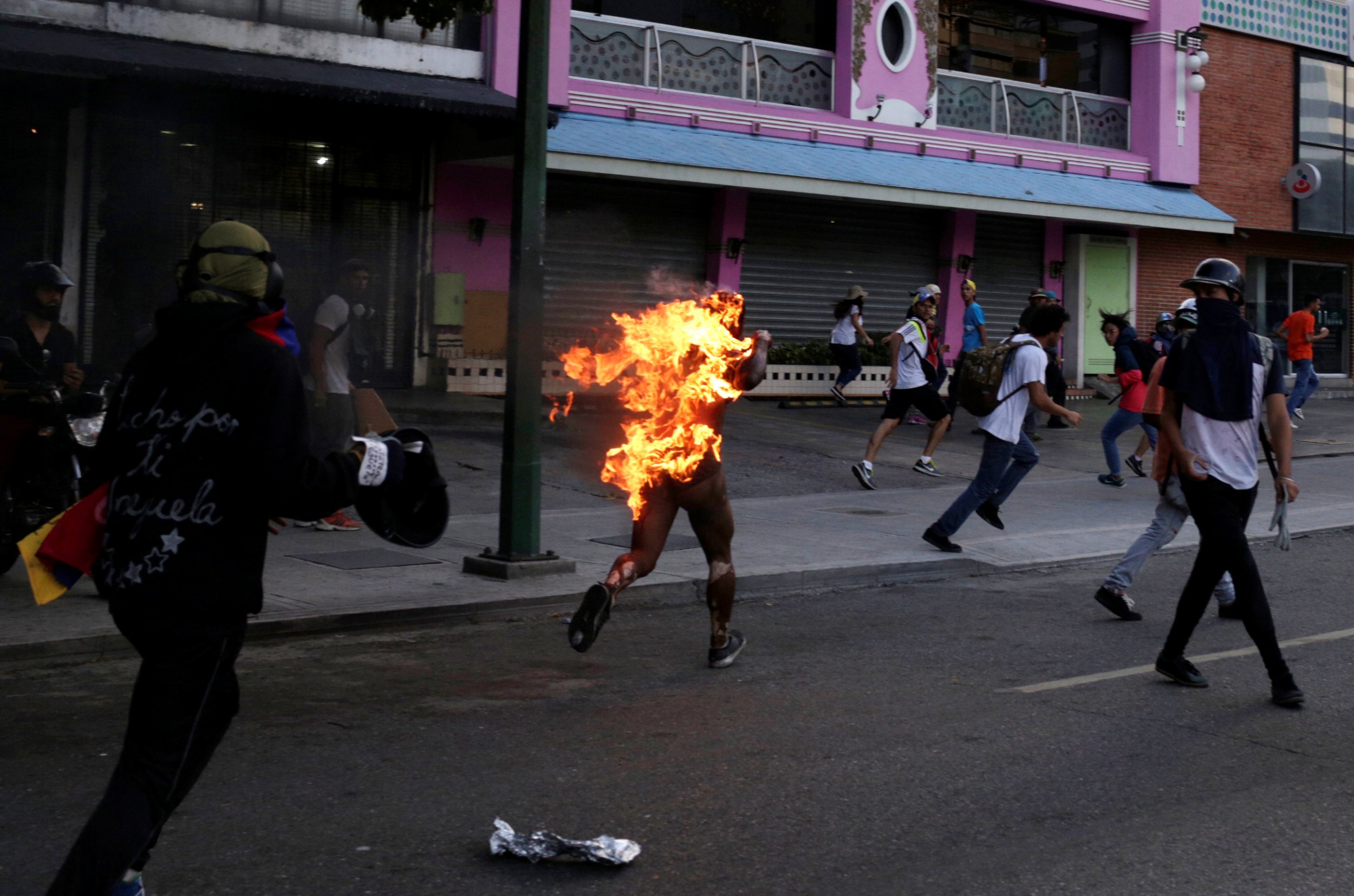 Several lawmakers in Venezuela have been injured as supporters of President Nicolas Maduro stormed the National Assembly. Opposition members Armando Armas and Américo de Grazia were injured during the Wednesday confrontation, opposition leader Freddy Guevara told CNN, while local media reported up to eight people had suffered injuries in the clash.
Following an assembly session on the country's Independence Day, Maduro supporters burst into the assembly, setting off fireworks in the surrounding gardens, with several also wielding sticks. "They came in armed with stones and sticks, attacking people," opposition lawmaker Tomas Guanipa told Reuters.
Among the injured was opposition deputy Americo de Grazia, who was taken out of the assembly on a stretcher for medical treatment.
Prior to the group entering the opposition-led National Assembly building, there had been a demonstration outside to show support for the embattled president, who has faced calls from the opposition for an unofficial referendum to replace him, as well as nationwide protests against his plans for a Constituent Assembly.
The often violent protests, which have been staged by the opposition over the past three months and call for a change of government, have seen 90 people killed in clashes, with the government and opposition laying the blame for the violence at one another's feet.
Maduro was not present during the Wednesday scuffle, as he was leading a military parade elsewhere, but a member of the local press reported he described what happened in parliament as "strange facts."
The attack on lawmakers comes a week after a Venezuelan police officer carried out a helicopter attack on government buildings in Caracas, in what was described by Maduro as a terrorist attack intended to overthrow him, but which did not result in any injuries or serious damage to property.