The socioeconomic woes in Venezuelan are prompting its locals to take desperate measures to make ends meet.
Some Venezuelans are robbing cemeteries and graves of valuable objects and even human remains for witchcraft rituals, according to a recent report from France 24. "The South Caracas General Cemetery has a bad reputation because there are a lot of robberies," a driver told a reporter.
A priest who was conducting a burial told the French broadcaster, "This cemetery has been handed over to grave robbers, and that's sacrilege in the eyes of the Lord." Another man consulted by the channel's reporters said, "Back in the 1930s and '40s, bodies were buried with gold jewelry, so criminals now look at the dates of birth and death on the headstones, so they open the tombs and take out the gold and sell it."
When robbers can't find any jewelry, they resort to stealing and selling human bones. "They take the remains out to the ground. A skull is worth something, each finger is worth something, a hand is worth something else. It's unacceptable. We bury the dead so that they can rest in peace," one of the interviewees told the channel, adding that the cemetery is home to witchcraft.
Footage showed that robbers had also broken into mausoleums at the South Central Caracas General Cemetery, where some prominent figures were laid to rest. The remains of former president Joaquín Castro, who ruled Venezuela in the late 1800s, disappeared. The report cited a man who believed that the politician's bones were probably used for Santería, an Afro-Cuban syncretic religion that stemmed from the beliefs and customs of the Yoruba people.
The South Caracas General Cemetery is located near a slum, so gang members who live there oversee their dead in the burial ground. If gang members find out that the bodies of their relatives have been desecrated, they will find the grave robber and kill him, an undertaker told the channel.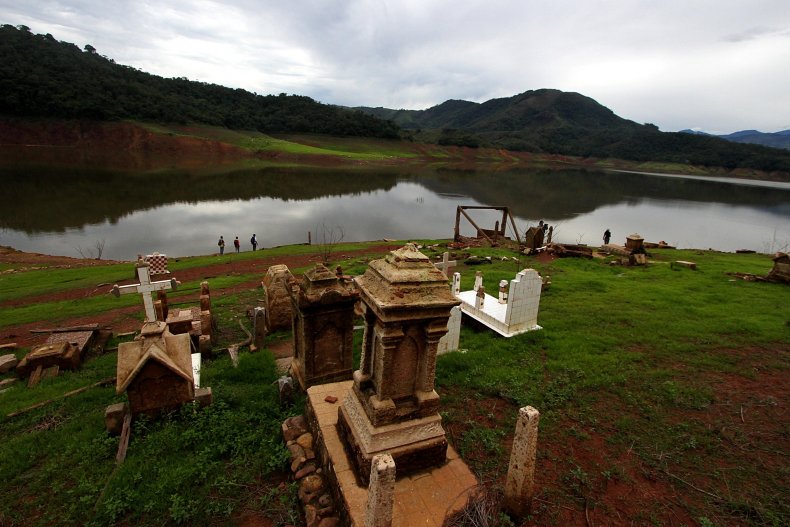 A July report from Associated Press said that a group of men called paleros ("shovel men" in Spanish) collect bones in cemeteries to seal a pact with the dead, according to their beliefs. Some of these men charge as much as $5,000 for a human skull.
The dead in Venezuela are the latest victims of a crumbling economy. AP revealed that bronze headstones were disappearing from the East Caracas Cemetery, considered one of the country's most prestigious. Even though the robbery of bronze headstones is not a new phenomenon in Venezuela, people who seek to resell precious metals have begun to break into a burial place that was once deemed impervious to criminal activity. In the wake of a social media firestorm condemning the robberies, the East Caracas Cemetery said in a statement at the time that it has beefed up security, but the report found that the absence of guards was noticeable.
Venezuela is grappling with a shrinking economy due to populist measures adopted by the Chavista regime for almost 20 years. This month, the South American nation's hyperinflation has reached a staggering 1.2 million percent, and it is expected to reach 4.3 million percent by the end of December, according to economists. The lack of medicine and food—as well as insecurity, infant malnutrition and crippling infrastructure—have forced 3 million Venezuelans to flee their country to neighboring South American countries since 2015.
Hyperinflation has also posed a hurdle for Venezuelans to find wood and metal for coffins, as well as cement to build tombs, according to a Reuters report in early December. Consequently, many Venezuelans have attempted to cremate their loved ones, but crematories are coping with a lack of propane gas due to high demand.