Venezuela's Currency Is Almost Seven Times Less Valuable Than Fake Gold in 'World of Warcraft': Report
The free-falling currency of Venezuela could now be almost seven times less valuable than fake gold in the World of Warcraft games, according to some estimates.
The Venezuelan economy has been rocked by extreme inflation because of political instability and a drop in the prices of its top export—oil. The national currency, the bolivar, has undergone huge drops and apparently now ranks well below the money used in the fictional world of the Warcraft series.
Compared with conventional currency, around 68,912.50 bolivar is now equivalent to one U.S. dollar. Gold used in the World of Warcraft game fares better than the bolivar, according to Fortune magazine. The gold's main bargaining power is for in-game purchases, but it does have some real-world value.
Players buy in using tokens worth $20 each, but the value in gold can fluctuate based on worldwide auctions. According to tracker sites, the fictional gold is now valued at around 200,000 gold per $20 dollar token. This means a single dollar trades at 10,152 gold, making the fake money used in the mythical lands of Azeroth around 6.8 times more valuable than the real-world bolivar.
Related: U.S. bracing itself for Russian takeover of Venezuela's Texan petroleum assets
The drop is only the latest negative valuation of the bolivar against the in-game currency, as Fortune reported last year that World of Warcraft's coin was already worth more.
The Venezuelan currency's diminishing value has made record downward leaps over the past few years, according to Bloomberg. To some Venezuelans, it's worth no more than the paper it is printed on, CNN reported.
The South American country's government has resorted to several sweeping measures to reverse its currency slide. President Nicolás Maduro announced last September that Venezuela will detach from a dollar-based exchange regime to one linked with the Chinese yuan, Reuters reported.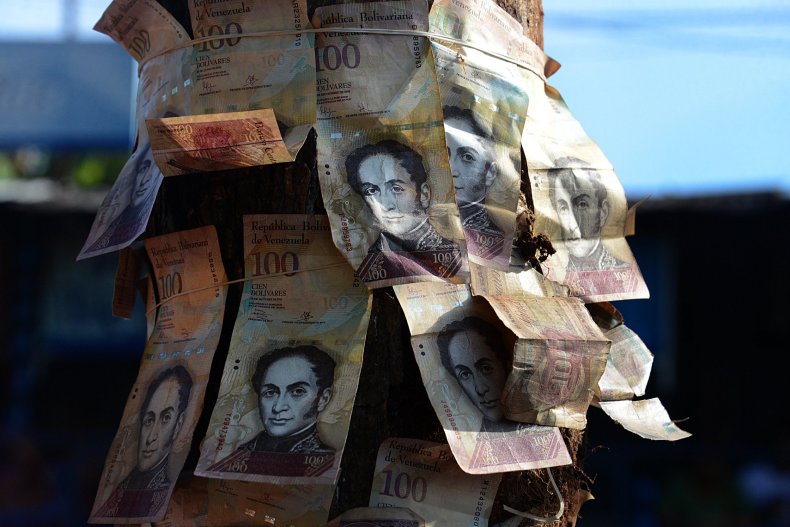 In January, Maduro launched a presale for an official state cryptocurrency called the petro, valued at and backed by a barrel of Venezuelan crude oil. Boasting of hundreds of millions of dollars received on the first day of exchange, Maduro hailed the coin as a currency "that can take on Superman," but he has provided no evidence for his claims about its popularity.