The Venice of Egypt: Thriving El Gouna Resort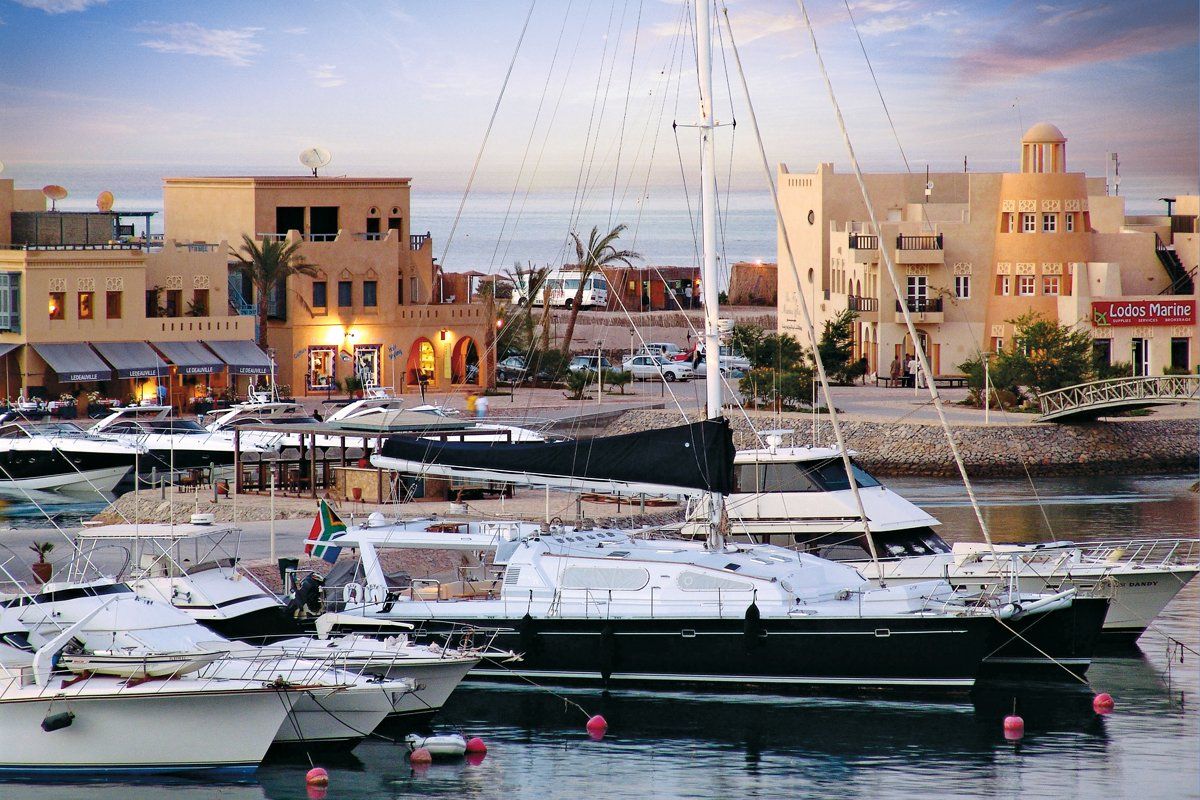 The Egyptian resort of El Gouna, a gated community tucked inland along the Red Sea, is a postrevolutionary postcard for how Egypt could bounce back from its worst tourism crisis in three decades. Forget about the pyramids and cruise ships. Sun-seeking socialites and wealthy families continue to flock there despite the political instability of the past year—and all thanks to one billionaire developer's philosophy that life at El Gouna should not only be about luring tourists, but also about helping Egypt's working classes.
El Gouna is often pitched by travel agents as the Venice of Egypt because of its 2,700 villas and apartments clustered around man-made canals, which form a labyrinth linked by pedestrian stone bridges. It's the visionary brainchild of Samih Sawiris, a mogul whose family has been described as Egypt's Rockefellers. Twenty years ago, he took one look at a 50-kilometer stretch of open desert on Egypt's east coast and decided to carve out a retreat uniquely different from the nearby tourist mecca of Hurghada—or from any other vacation spot in Egypt, for that matter. His approach: put the tourist second.
"In the beginning phase, the design was to build a couple of hotels and a makeshift meeting area," says Sawiris, who owns Orascom Hotels & Development, which manages El Gouna. "Then we figured out ... we needed to take care of the staff who lived here much more than the tourists." To Sawaris, that meant building a state-of-the-art hospital, good schools, a library, a football stadium, a mosque, and a church. "When we finished, we had a self-contained community where people could feel like they belonged. That was important to me," Sawiris says.
Sawaris's idea to prioritize staff quality of life was a radical one, but it has been wildly successful. Even as Egypt has struggled with safety concerns, El Gouna has remained a bastion of calm: it attracts what Sawiris likes to call a "happy population."
"A good father wants his family with him," says Sawiris, who recently hosted a sleepover for his own young daughters and their friends at his waterfront loft overlooking El Gouna's marina. "He doesn't want to leave them in some remote village and come here for a month or a week and never really see them. That kind of life stinks." And because "happy workers" will keep visitors happy, those "happy visitors" are far more likely to return. Today, El Gouna has 40 percent repeat visitors, the highest proportion in Egypt.
With its 18-hole golf course, vineyard, shops, hotels, and restaurants, the resort has won awards for its blend of modern and classical Arab design techniques. It is bathed in desert shades of terra cotta and mandarin, alongside Mediterranean touches of teal and white. Orascom has hired more than 100 architects, including Italian Alfredo Freda and American Michael Graves, to build two- to five-bedroom villas (starting at $325,000) with add-on options such as sun terrace, private swimming pools, and yacht driveways. Budget villas and apartments for workers to buy start at $10,000 for a two-bedroom with a five-year installment plan.
Sawiris "has created an alternative to life from Europe that is peaceful and safe," says Doris Ainedter, an Austrian fashion designer who turned down a SoHo loft to open her first boutique in the heart of El Gouna's marina shopping center in 2004. When protests broke out in Tahrir Square last January, members of Cairo's upper class flew to the resort with their foreign friends. The marina was packed with people talking about the news in Arabic, English, German, and French. "Here in Gouna, we are such a warm community. That is what I like. Everyone is here to help each other," says Ainedter.
In the months immediately following the uprising, visitors did indeed stop coming to El Gouna for a short period. Not knowing how long the tourist drought would last, Orascom came up with a plan to exempt shops and offices from paying rent for two months to help prevent a wave of small-business foreclosures.
But as it turned out, some businesses didn't need the help and had their best year of profits ever. El Gouna's winery, Kouroum of the Nile, celebrated the first-ever medal awarded to Egyptian wines and launched a sparkling wine in November. The owner of La Maison Bleue, a 10-suite luxury beachfront hotel that opened in January, is in no rush to market the property to travel agents—he has been overbooked on word of mouth alone. And a bar called Loca Loca that opened in November recouped its initial capital investment after only five months. "I don't want to say that we have not felt the effects at all," says Kouroum of the Nile's winemaker, Labib Kallas. "But not very much."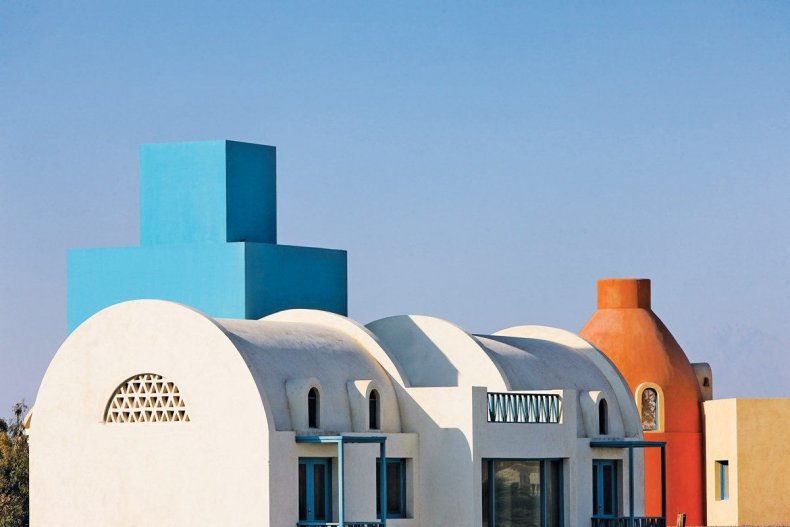 Earlier this year, the Egyptian Tourism Authority (ETA) hosted a United Nations World Tourism Organization conference on the Red Sea to explore ways to encourage vacationers to return to the country. One key solution they discussed: making local communities into active stakeholders in the tourism industry. So it is no surprise that the new ETA regime has one eye on El Gouna and the other on sites where it could extend the El Gouna model in detail—including possible destinations along the Red Sea's shores and in the Sinai. The newly appointed tourism minister, Hisham Zaazou, told Newsweek that a sustainable community will continue to thrive even in times of crisis. Lesson learned.