Venice Flooding Photos: Most of City Underwater After Highest Tide in Ten Years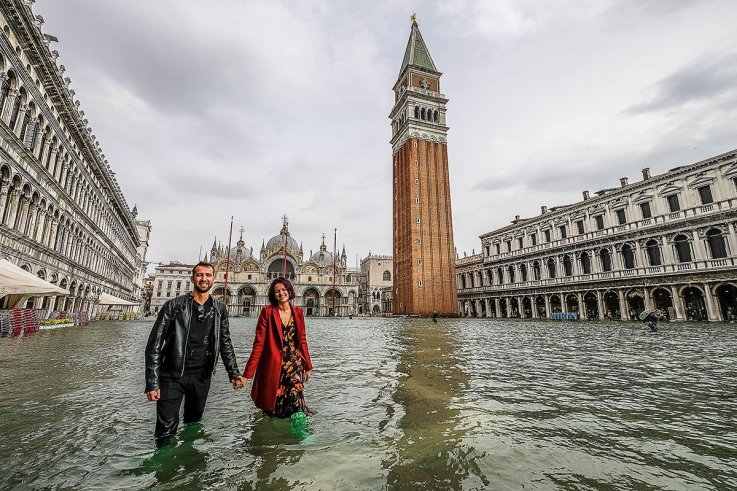 Venice was inundated by an exceptionally high tide on Monday (October 29), leaving up to 75 percent of the city underwater.
Local authorities said the tide hit 156 centimeters (5ft 1.5in), the fourth highest level ever recorded in the city, and the highest in a decade.
Deep water covered the lagoon city's most famous square, making it almost impossible to see where the land ended and the sea began. Tourists edged along raised walkways or waded through the water with their luggage on their heads.
Elsewhere, in central and southern Italy, five people died as gale-force winds brought trees crashing down and heavy rains left many rivers dangerously swollen, rescue services said.
The national Civil Protection Agency issued multiple weather warnings as storms swept much of the country, with many local authorities shutting schools and urging people not to travel unless absolutely necessary.
Luca Zaia, governor of the Veneto region, told AP he feared further flooding this week could reach the levels of the 1966 flood that left thousands of residents homeless and caused millions of dollars of damage.
This gallery shows how the acqua alta (high water) caused havoc for tourists and locals in the lagoon city.