Venomous Cobra Recovering After Hitching a Ride on Container Ship to New Jersey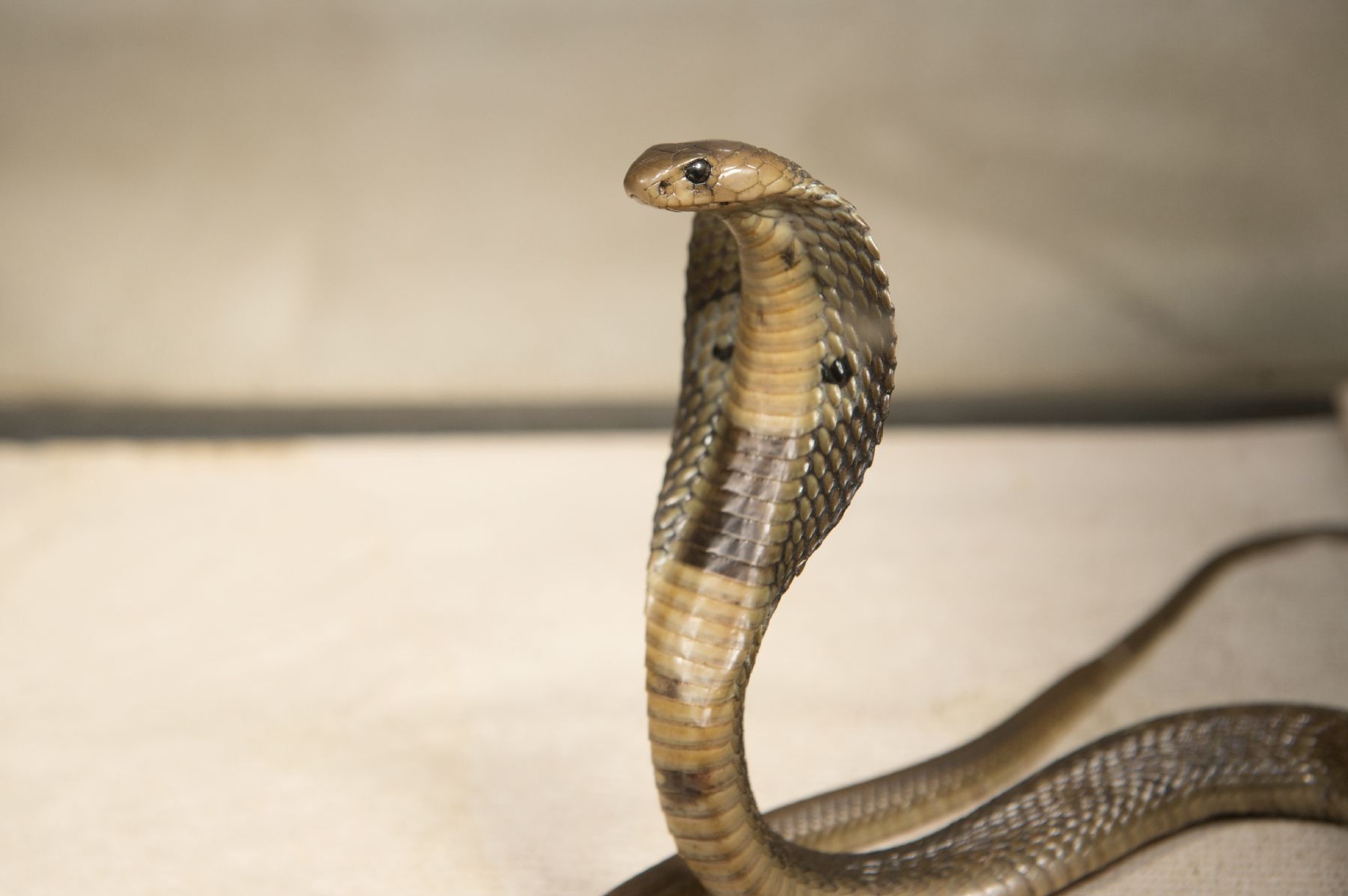 An Indian cobra was rescued while on a container ship traveling from Singapore to New Jersey last week, according to the Wildlife Conservation Society.
The ship's crew discovered the 18-inch-long snake on December 10 while en route to the United States. The U.S. Fish and Wildlife Service reached out to the Bronx Zoo, asking it to have employees present for the ship's arrival at the Elizabeth-Port Authority Marine Terminal to help rescue the snake.
Two Bronx Zoo officials helped get the cobra off the ship, which was no easy task: Kevin Torregrosa and Avi Shuter put on headlamps to descend eight stories below the ship's deck while carrying snake tongs, hooks, a snake bag and antivenin. It took the pair about a half hour to find and capture the snake.
While in transit, the 1-year-old snake was found to be dehydrated, cold and affected by oil residue. "When we located the snake deep below the deck of the container ship, it was in very poor condition," Torregrosa said in a statement. "We are cautiously optimistic regarding its recovery."
No one is quite sure how the cobra, which is highly venomous, ended up on the ship in the first place. "The ship crew doesn't even know, or wildlife services. It is a mystery," a spokeswoman for the society told Newsweek.
This breed of cobra is most commonly found in India, Pakistan, Bhutan, Nepal and Sri Lanka. "It can be found in urbanized and rural areas, as it preys on rodents," the society noted in a statement. It is a protected species.
According to Reptiles Magazine, Indian cobras can grow up to seven feet long and live for over 20 years in captivity. "These are very dangerous snakes that occasionally cause keeper deaths," the magazine notes.
It remains to be seen if the snake will stay at the Bronx Zoo, Director Jim Breheny said. "At present, the snake is in quarantine and under treatment at our wildlife health center," he added. "Our main concern is to restore it to good health. We were happy to assist the ship's crew and the U.S. Fish and Wildlife Service with this rescue."