'Venture Bros' Canceled, Despite Adult Swim Saying They 'Want More' of Cartoon
Long-running animated series The Venture Bros. has been canceled after seven seasons.
The Adult Swim show has come to an end after 17 years on the network, leaving legions of fans disappointed, despite the network saying they "also want more."
"Unfortunately, it's true: Venture Bros. has been canceled," series creator Christopher McCulloch, who goes by the name Jackson Publick, announced on Twitter. "We got the highly disappointing news a few months ago, while we were writing what would have been Season 8. We thank you, our amazing fans, for 17 years of your kind (and patient) attention. And, as always, we love you."
Voice actor James Urbaniak added: "So, as it must to all, cancellation has come for The Venture Bros. The pilot aired 17 years ago, which means the show was almost old enough to vote. It was one of the great gifts of my life & career. The fans were, quite simply, the best. Thank you, everybody. Go. Team. Venture!"
Adult Swim themselves acknowledged the news on social media, tweeting: "We also want more Venture Bros. and have been working with Jackson and Doc to find another way to continue the Venture Bros. story."
Asked about the cancellation, Adult Swim told Newsweek: "Having long-term relationships with the creators and talent behind our content is essential. The decision to no longer continue a show is often complex, mutual and at times painful for everyone involved, but doesn't necessarily mean we won't find other ways of extending the life of these stories and characters."
The Venture Bros. follows the Venture family, made up of incompetent teen brothers Dean and Hank, their scientist father Rusty, along with their family bodyguard Brock Sampson. The series, which was a spoof on the 60s animated series Johnny Quest, was known for its cast of colorful supervillains, notably, Sergeant Hatred and Phantom Limb.
The cancelation will come as a which to many, considering that the creators had previously revealed they were working on new episodes.
McCulloch and fellow EP Doc Hammer reportedly announced at the 2018 San Diego Comic-Con that Season 8 would contain 10 episodes, but it seems the next installment was never officially confirmed by Adult Swim.
The Season 7 finale aired all the way back in October 2018, with no one expecting it to be the actual series finale.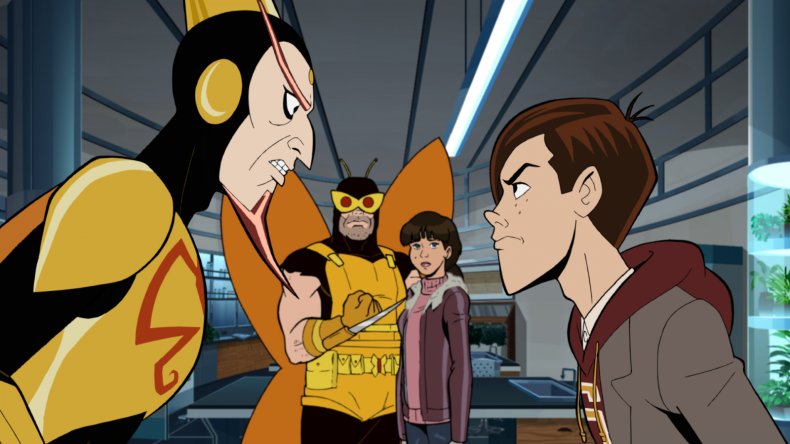 Unsurprisingly, fans are not happy with this decision.
As one disgruntled fan on Twitter pointed out: "You have to appreciate the genius of Adult Swim. Without the cancellations of Aqua Teen Hunger Force, Metalocalypse, Your Pretty Face..., Mike Tyson Mysteries, the #VentureBros, etc., how else could we continue to get repeats of the same 12 episodes of Family Guy every night?"
While another added: "this is an enormous bummer! one of the best shows of the past two decades, easily."
All hope is not lost, however, as Variety reports that a source has hinted at a potential HBO Max revival.