Vera Wang Among the Fans of 9-Year-Old Fashionista With Viral Designs
A 9-year-old is already making waves in the fashion world from her bedroom in Florissant, Colorado, catching the eye of iconic designers such as Vera Wang.
"I like that depending on what you're wearing it can make you feel brave and confident at the same time," Kaia Aragon told Newsweek about her passion for designing clothes.
Kaia's mom, Tonya Aragon, has been sharing her third-grader's fashion designs through viral videos on TikTok. The account has amassed 583,000 followers and 22.6 million likes from fans who are awed by the young fashionista's talent and creative eye.
Among those admirers is revered designer Vera Wang. She commented on a video in which Kaia designed a dress inspired by Princess Jasmine from the Disney film Aladdin, complete with ornate stitching on the hem, a matching bejeweled belt, collar and headband and one sleeve with a pointed hem. "LOVE," Wang wrote under the post.
Wang also mailed Kaia a token of appreciation, as her mom revealed in another TikTok video. Along with a floral patterned purple backpack and a new sewing machine, the designer sent a handwritten note, reading: "Dearest Kaia, So excited to see you are already pursuing your dream of becoming a fashion designer! Congratulations and all good luck. Love Vera."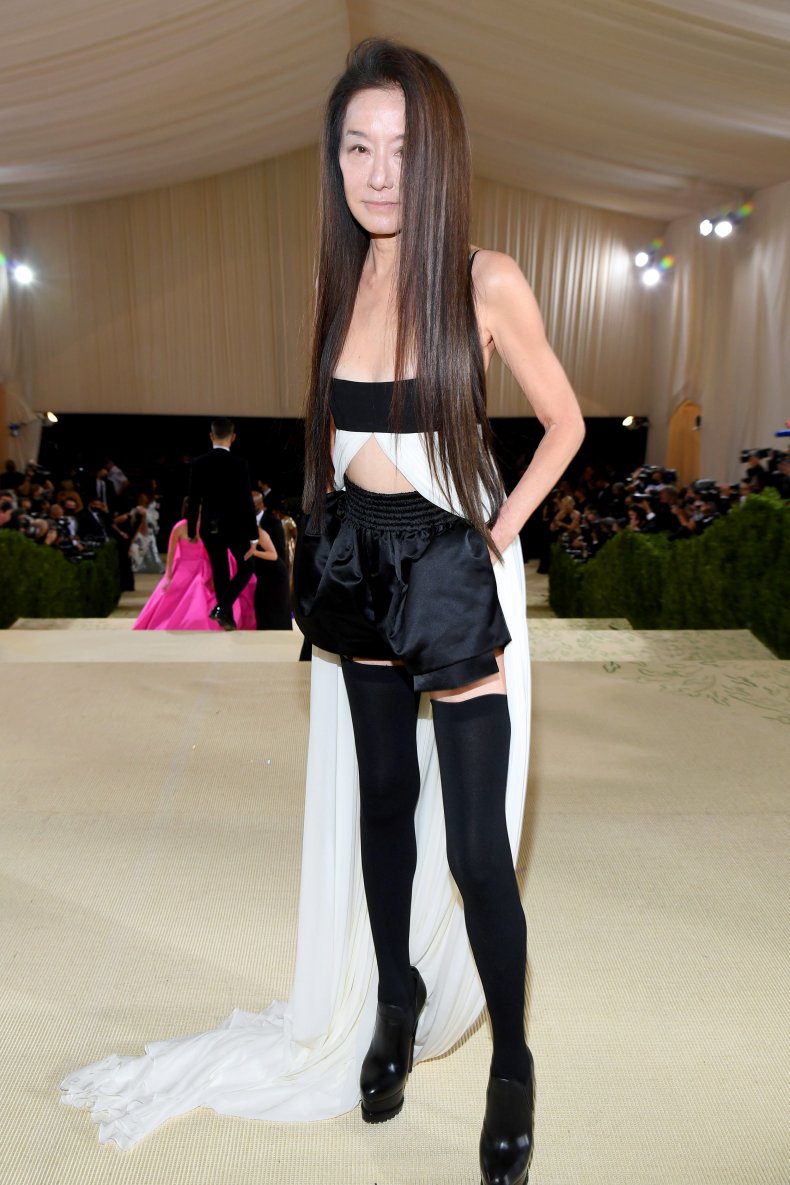 Tonya captioned the post: "We cannot thank you enough! This was so thoughtful and means so much to Kaia!"
Kaia told Newsweek that she has been designing clothes "for a while now," but first started sewing in November 2021. She has loved putting unexpected outfits together since she first started getting dressed. "My plan for when I grow up is to have a fashion business with my sister and friends and my brother is going to do hair," she said.
Tonya said that her own fashion sense is no match for her daughter's, but she has learned to trust Kaia's eye. "Sometimes she would choose things, and I would say, 'Okay, we'll see if that works or not'...but it always works!" Tonya said.
Vera Wang recently created a stir on the internet for her own age-defying qualities, albeit in the opposite direction. After a social media frenzy that arose over her youthful appearance in a crop top photo on Instagram, the 72-year-old said in an interview with BBC 100 Women: "I never thought about going way out of my way to preserve youth in a fanatical, obsessive way." The designer said she found ageism to be "so old-fashioned."