Verizon Announces Vaccine Requirement for Employees, Says It 'Must Comply' With Mandate
Telecommunications company Verizon announced a vaccination requirement for its employees on Thursday.
In a post, the company noted that the federal government recently issued a COVID-19 vaccine mandate for "employees of federal contractors like Verizon."
Craig Silliman, the company's executive vice president and chief administrative, legal and public policy officer wrote that the order "applies to those who work in connection with federal contracts and extends to other employees who work in the same locations."
"It also includes those who are working from home in functions connected to federal government work," he noted.
"In light of the current requirements and the additional requirements that are forthcoming from the Department of Labor, non-union Verizon employees in the U.S. must provide proof that they are fully vaccinated regardless of where they work or how often they come into a Verizon work location," he wrote.
The company said the vaccination requirements will not apply to "home-based" employees in the Verizon Consumer Group, or those outside the U.S. And currently, the requirement will not apply to unionized employees, though the company said it is "in discussion with the unions."
Reuters reported Thursday that many companies have announced vaccination requirements after the Biden administration set a December 8 vaccine deadline for employees of federal contractors in September.
These companies include Amtrak, Union Pacific Corp, Boeing as well as many U.S. airlines.
"Covered contractors must ensure that all of their covered employees are fully vaccinated for COVID-19, unless the employee is legally entitled to an accommodation," the White House announced on September 24.
While some Verizon employees that fall under the company's vaccine requirement will have to be vaccinated by December 8, others will have slightly later deadlines of January 1 and February 1, 2022. The company said the schedule "is based on the current and anticipated U.S. federal requirements."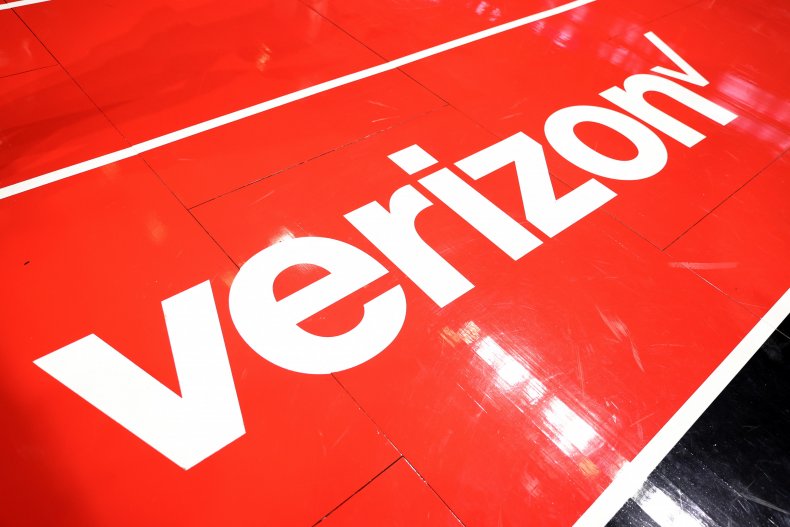 Silliman added that "vaccines are our solution to drive change and slow the spread of COVID-19 in our communities so that we can protect each other and emerge from this crisis."
"While we respect that within our workforce there are people with different beliefs and perspectives related to COVID-19 and the vaccine, we must comply with the government's requirements, including those for federal contractors," Silliman wrote Thursday.
"Regardless of how you feel, remember we are all part of the same V Team, and let's continue to show respect to each other," he said.
The company said its requirement will impact a majority of its U.S. employees, but didn't provide an exact number.
In a statement to Newsweek the company said:
"In order to ensure compliance with current and anticipated federal requirements, Verizon has communicated vaccination requirements to its non-union U.S. workforce and is in discussions regarding its unionized employees. Throughout our COVID-19 response, our top priority has always been and will be the health and safety of our employees and customers."
Updated 010/14/2021,6:52 p.m. ET: This story has been updated with a statement from Verizon.