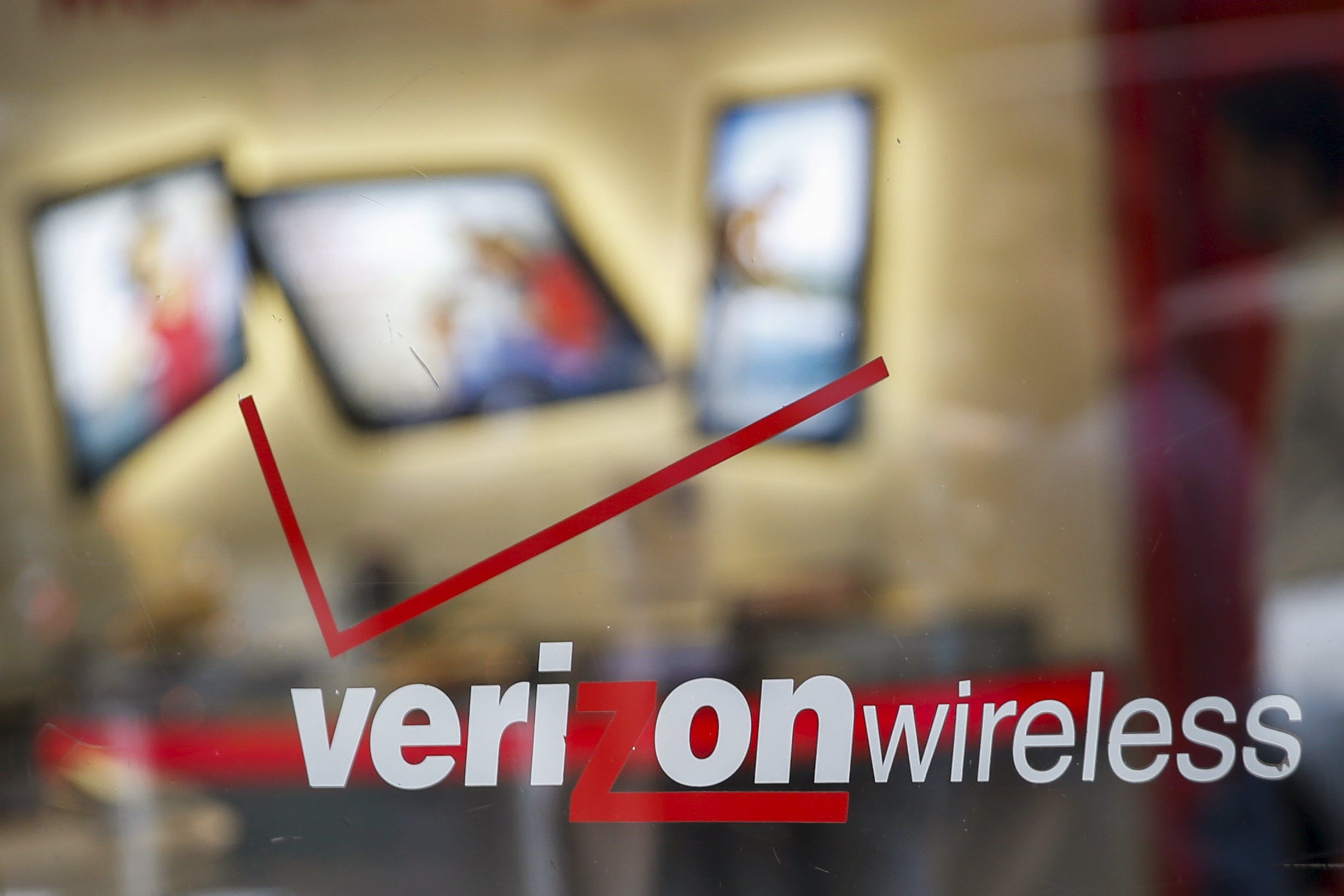 Telecom giant Verizon's announcement Tuesday it would acquire AOL for $4.4 billion, or $50 a share, is less a blockbuster merger deal and more a sign of the times, as the younger generations – particularly the "millennial" crowd in their teens and 20s – demand videos, entertainment and specially tailored content, not just from their mobile phones, but from all of their wireless devices.
"The expectation here is that this is a very beautiful complement to the foundation that we've been building for several years in digital media services," John Stratton, Verizon's executive vice president and president of operations, said at a technology conference Tuesday, citing AOL's advertising technology platform and digital content as the main impetus for the deal.
By late summer, the two companies aim to complete their merger and immediately begin rolling out jointly developed media created exclusively for Verizon's subscribers using AOL's advertising platforms, a Verizon spokesman told Newsweek late Tuesday. "The content will be available later this year and could be ready as soon as this summer," said Bob Varettoni.
The upshot is that Verizon, working with AOL, will effectively try to turn subscribers' mobile phones and tablets into TVs that generate revenue. Verizon is testing media models that offer both free content supported by ads, as well as pay-per-view content, Varettoni said.
He declined to provide further details about the types of content Verizon plans to offer and would not discuss Verizon's plans for AOL's online news brands, including the Huffington Post and TechCrunch.
The deal comes at a momentous time in the wireless industry. Over the past year, Verizon has faced stiff competitive headwinds as companies such as AT&T, Sprint and others have made off with market share. Last spring, the company started bleeding customers for the first time since 2010 as cutthroat war among wireless carriers heated up.
At the same time, consumers' content- and video-viewing habits have shifted, driven by younger users. "These customers are faster to adopt new technology, and are more likely to adopt new ways of doing things, especially related to technology," Verizon said.
Verizon sponsored a study by CTM/University of Southern California that found "nearly two-thirds of millennials surveyed considered smartphones or tablets, not televisions," their primary content-viewing device. In addition, the study found that millennials were "more likely to engage in entertainment activities on their mobile devices – including social sharing –than others."
The study also found a 12 percent jump in overall video consumption from 2013 to 2014, with 18- to 24-year-olds representing the biggest increase, nearly doubling the national average.
For Verizon – which plans to pay for AOL with cash on hand and debt – the deal is low risk and allows it to respond to the rapidly shifting consumer landscape while also targeting what it estimates is a $600 billion global advertising market.
"Funding the acquisition via cash on hand and commercial paper suggests that any [earnings] dilution would be minimal," wrote analysts from Jeffries in a note on Tuesday. According to consensus estimates, Verizon's projected cash flow for the second quarter alone is more than enough to cover the price tag of the deal. In fact, over the past several quarters, the company's cash flow has averaged around $4.6 billion.
AOL Chairman and Chief Executive Tim Armstrong will stay on to oversee the company's operations with no apparent expiration date, Verizon's Varettoni told Newsweek. Armstrong could not immediately be reached for comment, but in an interview with CNBC Tuesday he said AOL agreed to the deal because it needs a global partner to reach its full growth potential.
"We've made AOL as big as it can possibly be in today's landscape," he said. "But if you look forward five years, you're going to be in a space where there are going to be massive, global-scale networks and there's no better partner for us to go forward with than Verizon."
As a measure of the size of the two companies, AOL's earnings before interest, taxes, depreciation and amortization (EBITDA) comes to just 1 percent of Verizon's EBITDA, which is just shy of $50 billion.
While many on Wall Street shrugged over the deal Tuesday, calling it "immaterial" for Verizon, it wasn't immaterial for AOL: the company's shares closed 18.62 percent higher at $50.52, up $7.93, on the New York Stock Exchange. Shares of Verizon on the NYSE closed down 18 cents at $49.62.