Verizon Becomes Second Carrier to Delay 5G Rollout Near Certain Airports
Verizon became the second carrier to announce on Tuesday that it was delaying 5G rollouts near certain airports around the nation.
"Verizon is proud to lead the nation in 5G. Tomorrow, Verizon will launch its 5G Ultra Wideband network which will enable more than 90 million Americans to experience the transformative speed, reliability and power of this game-changing network on the go or in their homes or businesses," Verizon said in a statement.
The statement continued, " As the nation's leading wireless provider, we have voluntarily decided to limit our 5G network around airports. The Federal Aviation Administration (FAA) and our nation's airlines have not been able to fully resolve navigating 5G around airports, despite it being safe and fully operational in more than 40 other countries."
Earlier this morning, AT&T announced a similar directive, saying that they have "voluntarily agreed to temporarily defer turning on a limited number of towers around certain airport runways as we continue to work with the aviation industry and the FAA to provide further information about our 5G deployment since they have not utilized the two years they've had to responsibly plan for this deployment."
"We are frustrated by the FAA's inability to do what nearly 40 countries have done, which is to safely deploy 5G technology without disrupting aviation services," a spokesperson for AT&T added in the statement.
The announcement by both AT&T and Verizon comes shortly after several airlines warned that the deployment of 5G services near airports could cause "major disruptions to the traveling and shipping public."
"We are writing with urgency to request that 5G be implemented everywhere in the country except within the approximate 2 miles of airport runways at affected airports as defined by the FAA on January 19, 2022. This will allow 5G to be deployed while avoiding harmful impacts on the aviation industry, traveling public, supply chain, vaccine distribution, our workforce and broader economy," executives from American Airlines, United Airlines, Delta Air Lines and seven other airlines wrote in a letter on Sunday.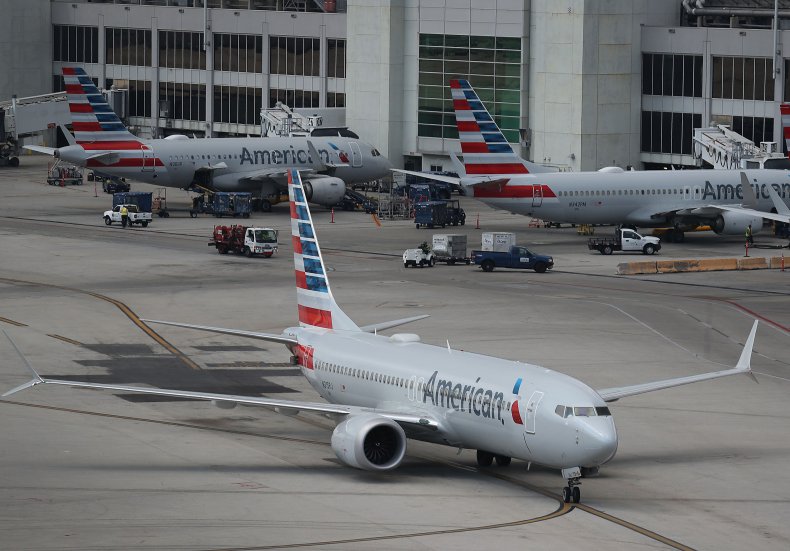 In a statement on Sunday, the Federal Aviation Administration (FAA) wrote that they had "cleared an estimated 45 percent of the U.S. commercial fleet to perform low-visibility landings at many of the airports where 5G C-band will be deployed on Jan. 19."
"Even with these new approvals, flights at some airports may still be affected. The FAA also continues to work with manufacturers to understand how radar altimeter data is used in other flight control systems. Passengers should check with their airlines if weather is forecast at a destination where 5G interference is possible," the statement added.