Verizon Black Friday Deals on iPhone, Samsung, Motorola and More
Verizon is getting customers excited ahead of Black Friday and Cyber Monday with the launch of its "best technology deals" for the season.
Whether shoppers are looking for smartphones, tablets, watches, accessories or gadgets for the home, the mobile network company has them covered with deals on iPhones, Samsung, Motorola, tablets and more.
Check out Newsweek's comprehensive coverage of all Black Friday deals here.
iPhone deals
Customers looking to get their hands on a new iPhone 11 can head to verizonwireless.com/deals and get $400 for trading in their current iPhone on an Unlimited plan. This is only available on November 28, 2019 (Thanksgiving)
If customers switch to Verizon from another network, they can get up to $800 off select iPhones with Unlimited
Plus, if customers buy an iPhone XS, they get $600 off and receive a free Apple Watch
Samsung deals
If customers switch to Verizon and sign up for Unlimited, they can get a free Samsung GS10e in Verizon-exclusive Cardinal Red and a free Samsung Galaxy Watch. This deal, and the Cardinal Red color, are exclusive to the mobile network and are while supplies last
Get up to $750 off Samsung phones when customers switch to Verizon with Unlimited. No trade-in required
Log on to verizonwireless.com/deals on Cyber Monday for 50 percent off a 1TB Samsung Galaxy S10 +
Motorola deals
Looking to upgrade to 5G? Check out the Moto Z4 and between November 28 and December 2, 2019, the 5G-upgradeable smartphone is only $5 a month when customers add a line.
Tablet deals
Get $150 off a Samsung Tab S6 during Black Friday weekend
Tablets will be $100 off for the rest of the holiday season as well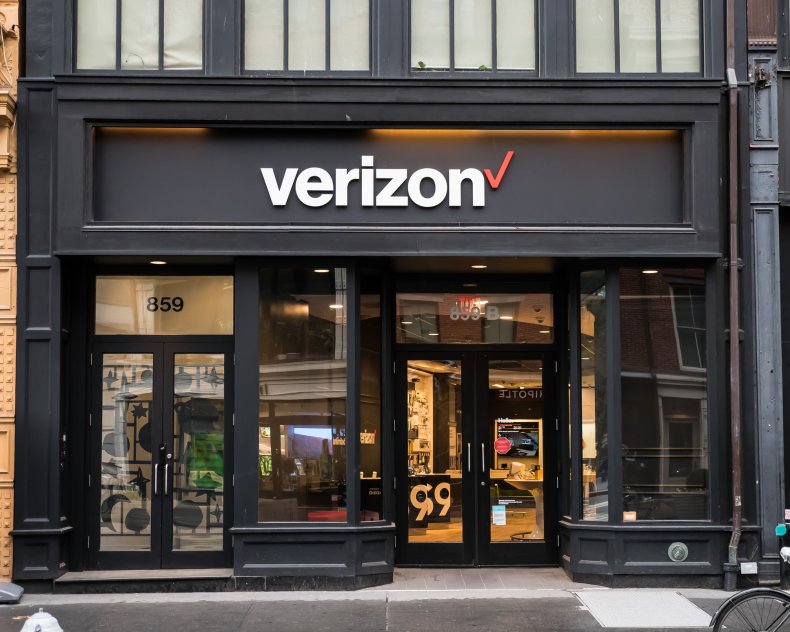 The best Fios deals and free Disney+
Fios (which stands for Fiber Optic Service) is a bundled internet access, telephone, and television service that operates over a fiber-optic communications network, and is exclusive to Verizon.
New Fios customers get either Samsung Galaxy Buds or $100 Visa® Prepaid Card when they sign up
Fios customers who upgrade to Verizon's gigabit plan will receive another $100 Visa prepaid card
Verizon Unlimited customers, new Fios Home Internet and 5G Home Internet customers get the first 12 months of Disney+ free (then, $6.99 month after)
When customers combine select Verizon Wireless and Fios plans and enroll through Verizon Up, they'll save up to $20 a month, and can get $10 every month for up to 24 months ($240) towards their next phone or tablet purchase (Credit toward phone or tablet is provided as device dollars that expire if unused within 24 months of the issuance date)
Check out all of Verizon's holiday deals at verizonwireless.com/deals.