Verizon Slowed Internet of Firefighters Tackling Mendocino Blaze, Demanded Money to Upgrade Data Plan
As Santa Clara County firefighters fought the largest wildfire in California's history, Verizon slowed down their "unlimited" internet connection and demanded money be paid to upgrade to a different data plan, delivering "significant impact" on the emergency services.
Fire Chief Anthony Bowden wrote to the U.S. District Court of Appeals for the District of Columbia Circuit on Monday about the issue, complaining that an incident support unit recently deployed to facilitate critical communications had been throttled by the internet provider.
"Verizon imposed these limitations despite being informed that throttling was actively impeding County Fire's ability to provide crisis-response and essential emergency services," he wrote.
The function of the team's support unit—deployed to the Mendocino Complex Fire—was to "track, organize, and prioritize routing of resources from around the state and country to the sites where they are most needed." Bowden said it relies on a number of cloud computing apps—such as Google Sheets—for disaster management and exchanges up to 10 gigabytes of data per day.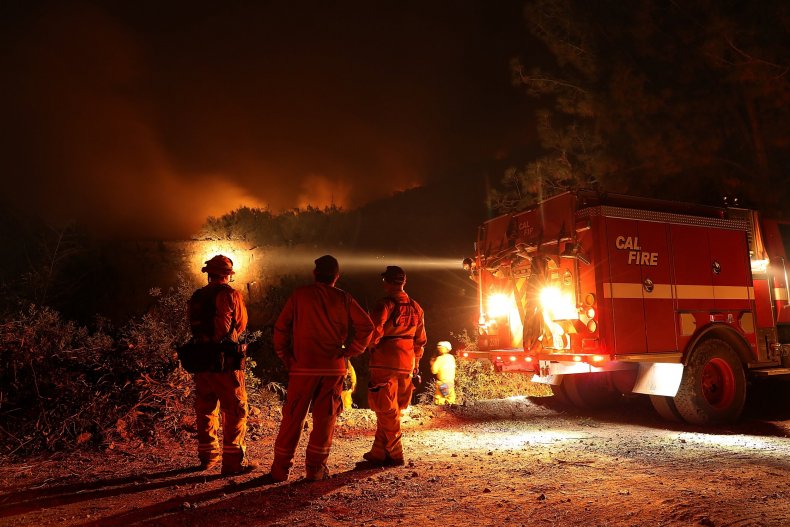 But the fire department's IT team found data rates were being reduced to 1/200 of its previous speeds. That "severely interfered with the OES 5262's ability to function," Bowden said, noting that delays could "translate into devastating effects…and, in some cases, loss of life."
In his letter, the Santa Clara fire chief disclosed some of the correspondence between his IT team and Verizon. In one email, an accounts manager called Silas Buss suggested upgrading to an internet data plan costing "$99.99 for the first 20GB and $8/GB thereafter."
Bowden wrote: "Verizon representatives confirmed the throttling, but, rather than restoring us to an essential data transfer speed, they indicated that County Fire would have to switch to a new data plan at more than twice the cost, and they would only remove throttling after we contacted the department that handles billing and switched to the new data plan."
Verizon spokesperson Heidi Flato told The Mercury News that the data cap should have been lifted. "Regardless of the plan emergency responders choose, we have a practice to remove data speed restrictions when contacted in emergency situations," she said.
"We have done that many times, including for emergency personnel responding to these tragic fires," Flato continued. "In this situation, we should have lifted the speed restriction when our customer reached out to us. This was a customer support mistake."
"We are reviewing the situation and will fix any issues going forward," she added.
In a statement to Engadget, Verizon expanding on its explanation of the data throttling. It said: "Like all customers, fire departments choose service plans that are best for them.
"This customer purchased a government contract plan for a high-speed wireless data allotment at a set monthly cost. Under this plan, users get an unlimited amount of data but speeds are reduced when they exceed their allotment until the next billing cycle."
According to Ars Technica, Bowden's statement was added to a brief filed by 22 state attorneys who are appealing for the FCC to overturn the repeal of net neutrality legislation in the U.S.