A Vermont judge sided with state Attorney General T.J. Donovan and ordered Club Fitness, a gym that opened amid the lockdown, to cease all in-person, indoor operations.
Donovan filed a civil lawsuit against the gym and its owner, Sean Manovill, on Friday, and requested the preliminary injunction after officials found the business in violation of Governor Phil Scott's executive order. In granting the injunction, the judge said the state will suffer "immediate and irreparable harm" if the gym continues to violate the order.
The governor ordered all gyms to close in March as part of the state's measures to curb the spread of a new coronavirus. Manovill told Newsweek he initially complied with the order but reopened the gym's doors on May 1. He said his intention in reopening was to give people an outlet to improve their physical and mental health and wasn't guided by a desire to drive profits.
"I am going to make sure that I give people the mental health outlet and the physical health outlet they desperately need," Manovill said. "Opening this gym for the few people who are using it is important for them but it's not making me money."
The Rutland Police Department received complaints about the business being open, and Corporal A. Heath Plemmons observed people working out less than six feet apart and not wearing masks on two occasions in May. The officer reported no one was cleaning fitness equipment in between uses, a claim Manovill rejected as false.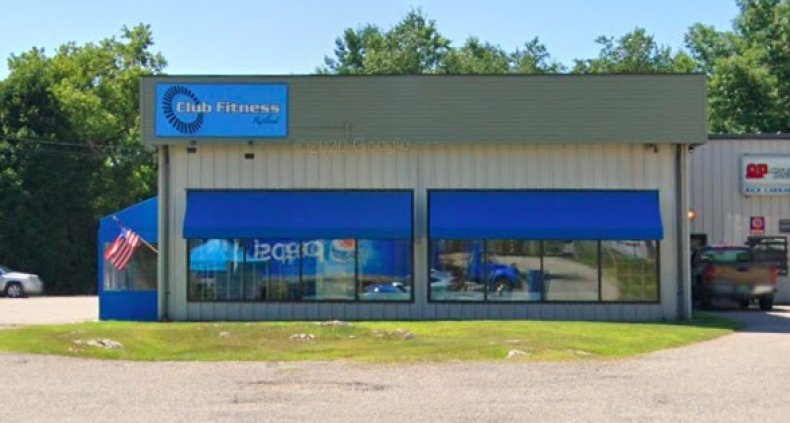 Manovill told the officer he cleans the equipment himself and no more than 10 people are allowed in the facility at one time, according to court filings. He explained to Newsweek that the gym tracks the equipment customers are using, cleans it when they're done and then requires a 10-minute waiting period before someone else can use it.
After receiving a cease-and-desist letter and a few days of conversations with Donovan, Manovill said they reached a compromise and he would temporarily close down the gym. However, he claimed he was under the impression he would be allowed to reopen on Friday, the initial expiration date for the state of emergency. On Friday, officers once again observed the gym open to customers, prompting Donovan to file the court documents.
"I'm disappointed we have to go to court to seek compliance with the Governor's lawful executive order," Donovan said in a statement. "The vast majority of Vermonters have done the right thing. It's not fair to them or other businesses to let Mr. Manovill openly violate the order."
Newsweek reached out to the attorney general's office for comment but did not receive a response in time for publication.
The state's been successful in flattening the curve and some restrictions have been eased but Scott extended the state of emergency until June 15 and gyms are required to remain closed. The judge's ruling prohibits Club Fitness from conducting in-person, indoor operations for as long as the state of emergency executive order is in place.
Every day that Manovill violates the order comes with a $1,000 fine and pursuing a court battle has its own set of expenses that could take a toll on his savings. But, he said if he's required to remain closed until June, his business won't survive and everything he worked for his whole life is "over with."
"The state of Vermont is saying you're going out of business," Manovill said. "Taking this on is going to break me, but by me standing up and fighting I'm seeing it as a fight for many other small businesses who can't feed their family, and they might be able to open up sooner because of me."
The two parties are due back in court on May 29.