Legal Pot States Expanding? Vermont House Approves Recreational Marijuana Bill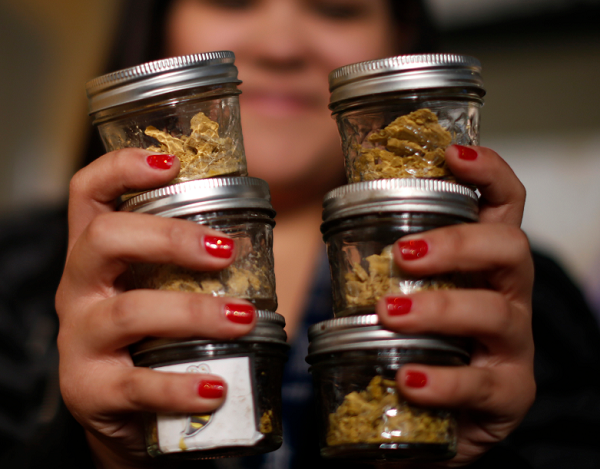 Adults in Vermont are one step closer toward being able to consume marijuana without worrying about going to jail after the House passed a measure this week aimed at legalizing recreational cannabis. Although only by a slim margin, the bill was approved with a 71 to 74 vote Tuesday.
The bill, named H.170, was introduced by House Judiciary Committee Chair Maxine Grad, D-Vt, Vice Chair Charles Conquest, D-Vt, and ranking Republican Representative Tom Burditt, R-Vt. The measure would allow adults 21 and older to use cannabis legally and grow up to two mature marijuana plants and four immature plants in their homes. Adult possession of up to one ounce of marijuana would also be legal under the bill.
The bill comes just a few weeks after Vermont's Senate approved a marijuana measure that would legalize, regulate and tax small amounts of cannabis, similar to Colorado's recreational laws. The bill, H. 167, had been previously dismissed when first introduced in 2016, however, the Senate approved the updated proposal with a 21-9 vote. More than likely, the bill won't receive a House vote until January, during the start of Vermont's 2018 lawmaking session.
As for H. 170, the bill could soon head to the Senate for vote. However, it is unclear when the bill will be voted on since Vermont's congressional season goes on break as of Saturday.
Vermont's attitude toward marijuana has shifted over the years. The state legalized a limited medical marijuana measure back in 2004 that has since been expanded to include patients with a variety ailments. More recently, on his last day in office in January, former Governor Peter Shumlin issued pardons to 192 prisoners who were serving time for marijuana-related convictions. At the time, Shumlin said in a statement, "Vermont should follow the many states that are legalizing and regulating the use of marijuana and put to an end the incredible failure that is the War on Drugs."
His successor, Governor Phil Scott, a Republican, has been apprehensive about legalizing recreational pot. While campaigning for the position in 2016, Scott told VPR's Meet the Candidate radio series that "right now" wasn't the time to legalize adult marijuana consumption.
"I've been consistent in my response ... when I was in the Senate, I voted in favor of medical marijuana. I was supportive of decriminalization. But I've said, 'Not right now.' I don't think we have enough information at this point," he said. "So I'm not saying never. I'm saying it's the timing's not right. It's not now."