Vermont Nearing 80% COVID Vaccination Rate, 7900 Short of Goal to Drop Pandemic Restrictions
Nearly 80 percent of Vermont's eligible population has received at least one dose of the COVID-19 vaccine, with just 7,900 people to go. Once the goal is hit, coronavirus-related restrictions in the state will be dropped, the Associated Press reported.
Originally, Governor Phil Scott and his administration planned on lifting the remaining restrictions on July 4. If the remaining necessary population gets at least one dose beforehand, he will drop the restrictions sooner.
Scott said dozens of walk-in vaccine clinics are being held around the state Friday through Monday and pharmacies will take walk-ins.
For more reporting from the Associated Press, see below: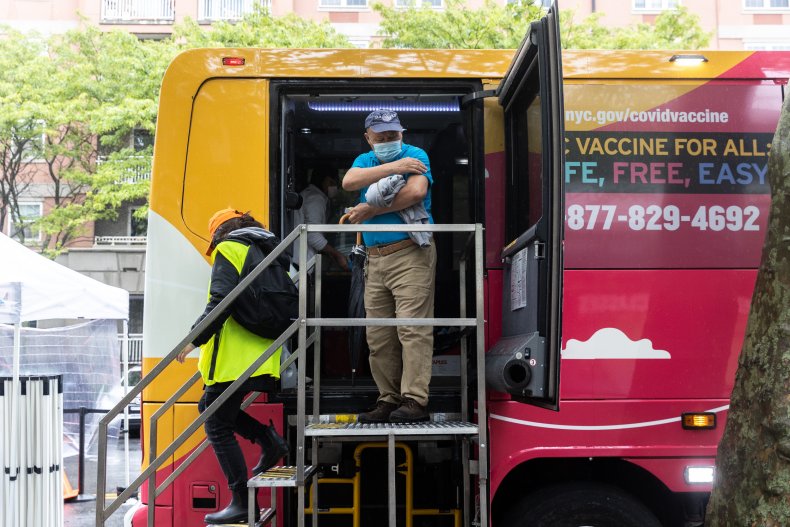 Turkey's single-day COVID-19 death toll has dropped below 100 for the first time in more than two months.
The Health Ministry on Friday reported 94 deaths in the past 24 hours and 6,169 new coronavirus cases.
Turkey announced this week an easing of its COVID-19 restrictions, including a relaxing of nighttime and weekend curfews, following a decline in the number of infections. The country reached a record of more than 63,000 daily cases in mid-April.
The confirmed death toll in Turkey stands at 47,976, with nearly 5.5 million confirmed infections since the start of the pandemic.
Germany is removing Italy, the Czech Republic and much of Austria from its list of "risk areas," meaning most remaining travel restrictions will ease.
The change of status announced by Germany's disease control center, the Robert Koch Institute, takes effect on Sunday. Austria is being removed with the exception of its two westernmost provinces, Tyrol and Vorarlberg.
Some parts of Croatia and of Switzerland, including Zurich and Basel, are also dropped.
Countries classified as "virus variant areas" -- Germany's highest risk category -- must quarantine for 14 days, and travel is restricted to German citizens and residents. Britain remained the only European country in that category on the list published Friday. It also includes India, Nepal, Brazil and the addition of Uruguay.
A high-rise building housing students in the German city of Dresden has been put under quarantine after a resident who had returned from India died.
The city says mandatory coronavirus tests will be carried out on all residents Friday and they will remain under quarantine until Tuesday, by when test results and sequencing should be complete. It didn't specify how many people are affected.
A statement said the young man who died after contracting COVID-19 had no known previous conditions and his condition deteriorated rapidly, leading authorities to suspect that he was infected with the delta variant, first discovered in India. It has yet to make a major impact in Germany, where the alpha variant first identified in Britain is dominant.
India reported another 132,364 coronavirus cases in the past 24 hours, a declining trend with recoveries exceeding new cases this week, and prompting several state governments to ease some of the restrictions.
The latest update from the Health Ministry on Friday raised the nation's total to more than 28.6 million, the second-highest in the world after the United States. The ministry said 2,713 more people died in the past 24 hours, driving the overall toll to 340,702. These numbers are certain undercounts.
The decline in daily confirmed infections prompted state governments, like New Delhi and Maharashtra, to announce measures to exit lockdowns.
The western state of Maharashtra, home to financial hub Mumbai, is planning to lift most restrictions across half of its districts this month, officials said. New Delhi has already reopened manufacturing and construction activity.
Pressure is mounting on Prime Minister Narendra Modi's government to speed up vaccinations. India has administered just over 220 million jabs so far and less than five percent of the country has been fully vaccinated.