What Is Verne Troyer's Cause of Death? 'Austin Powers' Actor Dead At 49
Verne Troyer, the actor most known for playing Mini-Me in the Austin Powers series has died, according to a statement on the actor's Facebook page.
"Verne was an extremely caring individual. He wanted to make everyone smile, be happy, and laugh. Anybody in need, he would help to any extent possible. Verne hoped he made a positive change with the platform he had and worked towards spreading that message everyday," the statement read.
Troyer, who is dead at the age of 49, was born with achondroplasia dwarfism, a genetic disorder that made him known as one of the smallest people in the world at the height of 2 feet and 8 inches. The actor also struggled with alcoholism and went to rehab several times, according to Deadline.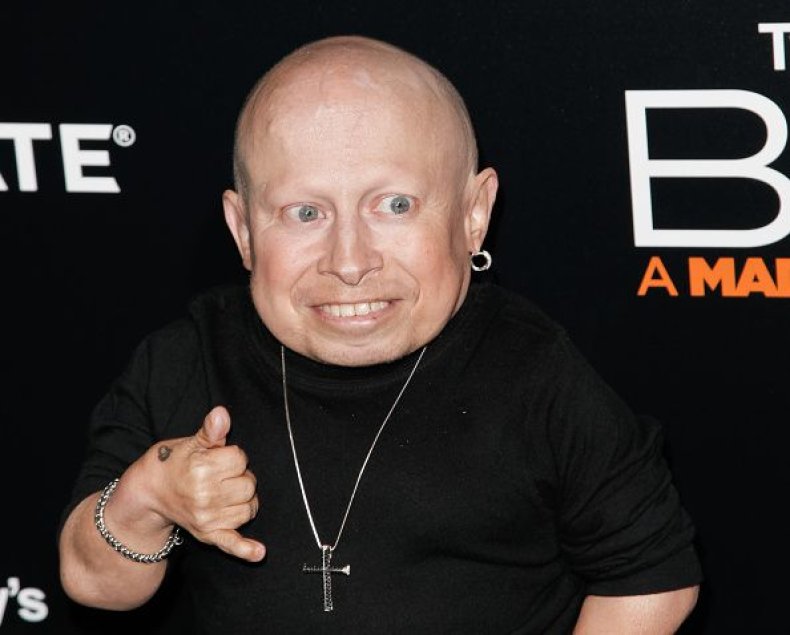 Troyer started his career in Hollywood in 1994 as a stunt double in the movie Baby's Day Out. He ended up landing small roles in hit movies like Men in Black before starring as Mini-Me in Austin Powers: The Spy Who Shagged Me in 1999.
The actor also starred in other hit movies like How the Grinch Stole Christmas and Harry Potter and the Sorcerer's Stone, and popular TV shows like Scrubs, Two and a Half Men, and Trailer Park Boys: Out of The Park. Troyer also had his own YouTube channel called Cooking With Verne Troyer.
The Facebook statement also noted that Troyer also suffered from depression and thoughts of suicide.
"Depression and Suicide are very serious issues. You never know what kind of battle someone is going through inside. Be kind to one another. And always know, it's never too late to reach out to someone for help," the statement read.
Further information about the actor's death is unknown.
This is a developing story. Please check back for updates.