Vero: Will the Latest Social Craze Be the Next Instagram? Not If It Keeps Crashing
Remember Mastodon, the social network that promised to dethrone Twitter? How about Beme, the brainchild of YouTube sensation Casey Neistat that was once touted as a replacement for Snapchat? Well, there's a new contender on the scene.
This week, a social media app that has existed since 2015 surged in popularity. Dubbed Vero, it is an all-in-one platform for Android and iOS that some suggest will be an alternative to the Facebook-owned photo-sharing app Instagram. Bolstering its sudden boom, Vero is offering free accounts to its first million users.
In terms of layout and features, it takes inspiration from other apps like Facebook and Instagram, by letting users share photos, links, music and news. Its business model is not based on advertising but instead on paid subscriptions. That means new users will soon be asked to pay an annual free – unlike its free rivals.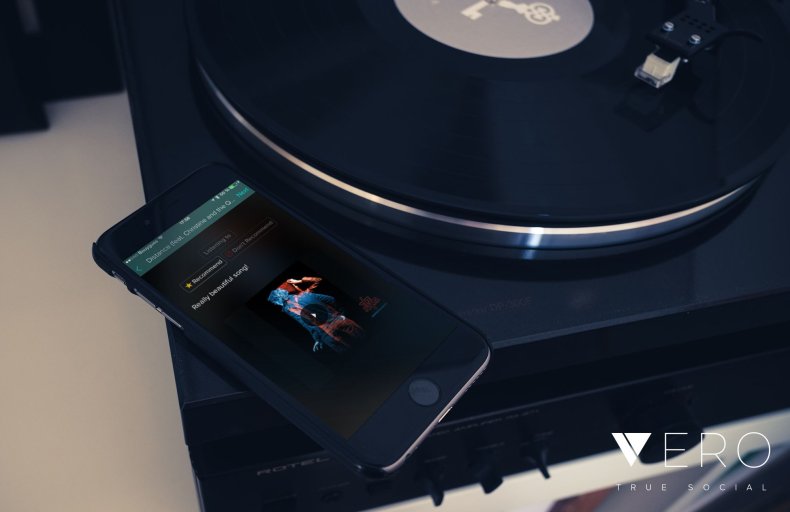 The creators of Vero claim that it stands out from the crowd by offering personal feeds that are not manipulated by advertising and algorithms. Facebook, for example, is largely built using code that curates a user's 'feed' based on their 'likes'.
On Vero's website, the firm stresses that users won't have to pay to boost their posts or reach a wider audience. Furthermore, the app's terms and conditions place a strong focus on the user's data privacy.
Following Instragram's recent algorithmic changes and an influx of brands, social media blogs are now discussing if Vero could be considered an "Instagram killer." Indeed, a search for the hashtag #Vero on Instagram brings up more than 510,000 posts at the time of writing, the majority of which contain links to new profiles.
"The last thing I need in my life is another app, but it's streamlined and feels less bloated than Instagram," tweeted American comic book creator Becky Cloonan.
The app was co-founded by billionaire businessman Ayman Hariri, the son of assassinated former Lebanese prime minister Rafic Hariri, who told CNBC last year that Vero is intended for a "more mature" audience but still hopes to embrace the so-called "influencers" who can make or break a new service.
Just ask Snapchat, which took a real financial hit last week after negative comments voiced by reality TV personality Kylie Jenner.
But there's still one clear problem for Vero: it won't stop crashing.
As new users flocked to the application, it stumbled under the weight of the unexpected traffic and was eventually forced to address a series of technical errors on its Twitter profile on Sunday (February 25). "We believe we have identified and solved the problem affecting users' ability to post," it wrote to its 23,000 followers. "We're experiencing an outage due to heavy load."
In the most recent update, again apologizing to its users, it promised that full service would soon be restored but commenters under the tweet voiced frustration. Newsweek downloaded the app but was notified: "Server side service timeout. Please try again later."
According to statistics reported by Mashable, Vero experienced more than 500,000 downloads in a single day. It is currently trending on the iOS app store but based on user reviews it has received a mixed reception. With attention spans reportedly dwindling and service still patchy, it remains to be seen if new users will stick around.
Furthermore, its aspirations of one million initial users may not seem all that impressive when compared to Facebook (2.13bn monthly active users), Instagram (800m monthly active users) or Snapchat (178m active daily users).
The debate is still raging as to why Vero has gone viral in recent days, be it fear of missing out or, as Slate noted, just being in the "right place at the right time." Ultimately, the world of social media is littered with the corpses of similarly well-intentioned apps. After all, not even Google could get it right.