Kristen Bell Announces 'Veronica Mars' Revival Coming to Hulu
New episodes of Veronica Mars are coming to Hulu, Kristen Bell announced Thursday.
"BREAKING NEWS out of Mars Investigations! A new #VeronicaMars series is comin atcha via @hulu," the actor tweeted. "Thank you to all the marshmallows for staying excited and to @Hulu for giving Veronica a chance to wear her big girl pants. I hope we're still friends after I taser you."
She attached a video in which she announced more news about the series in which her titular character is a private investigator. "This is a very important marshmallow announcement," she said. "Did you guys know that as of summer 2019 all the old Veronica Mars episodes will be available on Hulu to stream and rewatch? Which is great, because you'll need to brush up since we're making another one."
"Veronica has always been a super hero without a Cape," she wrote with the announcement on Instagram. "And I think shes exactly what the world needs right now."
Bell addressed Veronica Mars fans as marshmallows because Wallace (Percy Daggs III) called Veronica that due to her tough exterior and soft interior in the 2004 pilot.
The revival will be eight episodes and premiere on Hulu in 2019.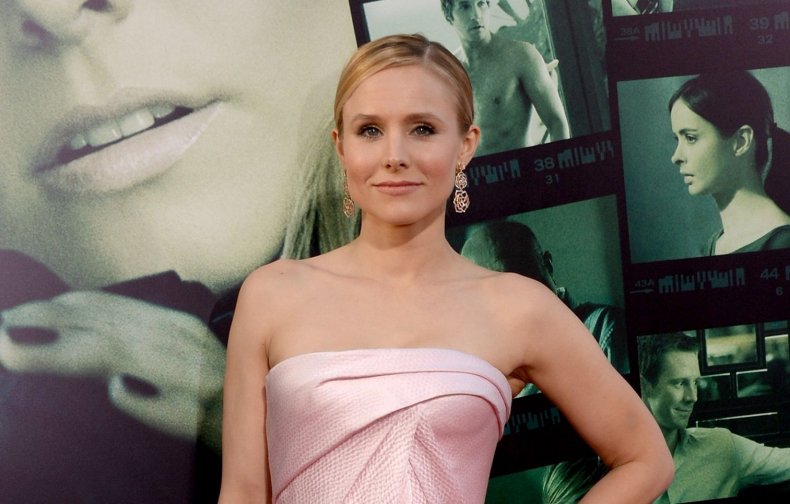 "Spring breakers are getting murdered in Neptune, thereby decimating the seaside town's lifeblood tourist industry," reads the official description. "After Mars Investigations is hired by the parents of one of the victims to find their son's killer, Veronica is drawn into an epic eight-episode mystery that pits the enclave's wealthy elites, who would rather put an end to the month-long bacchanalia, against a working class that relies on the cash influx that comes with being the West Coast's answer to Daytona Beach."
The original series was created by Rob Thomas and aired from 2004 to 2007. A movie sequel was released in 2014 after a successful Kickstarter campaign from Thomas and Bell. Their goal was met in less than 11 hours, and they were the fastest Kickstarter project to hit $1 million and $2 million.
Thomas also co-wrote a series of novels that took place after the events of the movie, and the description of the revival sounds similar to one of those books, 2014's The Thousand Dollar Tan Line.
Thomas will write the first episode of the revival and executive produce the series with Bell, Diane Ruggiero-Wright and Dan Etheridge. Bell is the only cast member who has signed on so far.