The Versailles, Kentucky city council has passed a "fairness ordinance," according to the Lexington Herald-Leader. Versailles became the 14th city to pass such an ordinance in the state. The council approved the ordinance with a vote of 3-2.
The fairness ordinance prohibits discrimination based on gender identity or sexual orientation in the areas of housing, employment and public accommodations. Religion, national origin, age, sex, color and race are also covered by the ordinance. Both exemptions and penalties for violating the ordinance are provided for.
The fairness ordinance is the brainchild of Kentucky LGBTQ advocacy group, the Fairness Campaign. Founded in Louisville, they state their main goal as being "comprehensive civil rights legislation prohibiting discrimination on the basis of sexual orientation and gender identity and to dismantle systemic racism."
Louisville and Lexington passed fairness ordinances in 1999, the first cities in the state to do so. Other Kentucky towns under the fairness ordinance include Covington, Danville and Morehead.
Last month, the city of Georgetown passed a fairness ordinance with a vote of 5-3. After that vote, fairness ordinances covered approximately 25 percent of the state's population.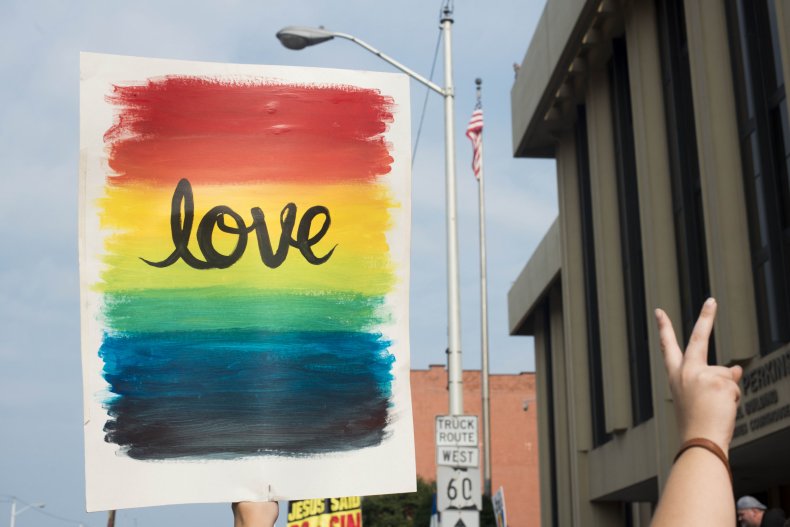 The vote came after the ordinance was tabled in March after a public meeting in 2017. Participants spoke for about two hours, expressing both support and opposition. Georgetown citizen Ron Fannin was quoted in the Herald-Leader as saying, "We do not need additional regulations or ordinances, and I feel that this ordinance defies the basic moral standards upon which this nation was founded."
Other Kentuckians agree. This past February, the town of Somerset defeated the ordinance by a 10-1 vote.
"As far as I am concerned, I voted the way the majority of the people wanted me to vote. The majority of those I spoke with were against it, and voted the way they felt. That's what I'm here for," Councilor Jimmy Eastham told the Commonwealth Journal.
Kentucky has made the news in recent years because of the anti-LGBTQ beliefs of some of its prominent residents. Rowan County Clerk Kim Davis went to jail for refusing to issue marriage licenses to same-sex couples, claiming she was acting "under God's authority." In 2018, Davis lost her re-election to Democrat Elwood Caudill, according to the Courier-Journal.
Davis had the vocal support of Kentucky Governor Matt Bevin, whose administration was part of a lawsuit challenging federal guidelines for transgender students and their usage of restrooms. In 2016, Bevin said, "Is there anyone you know in Kentucky who has trouble going to the bathroom?"