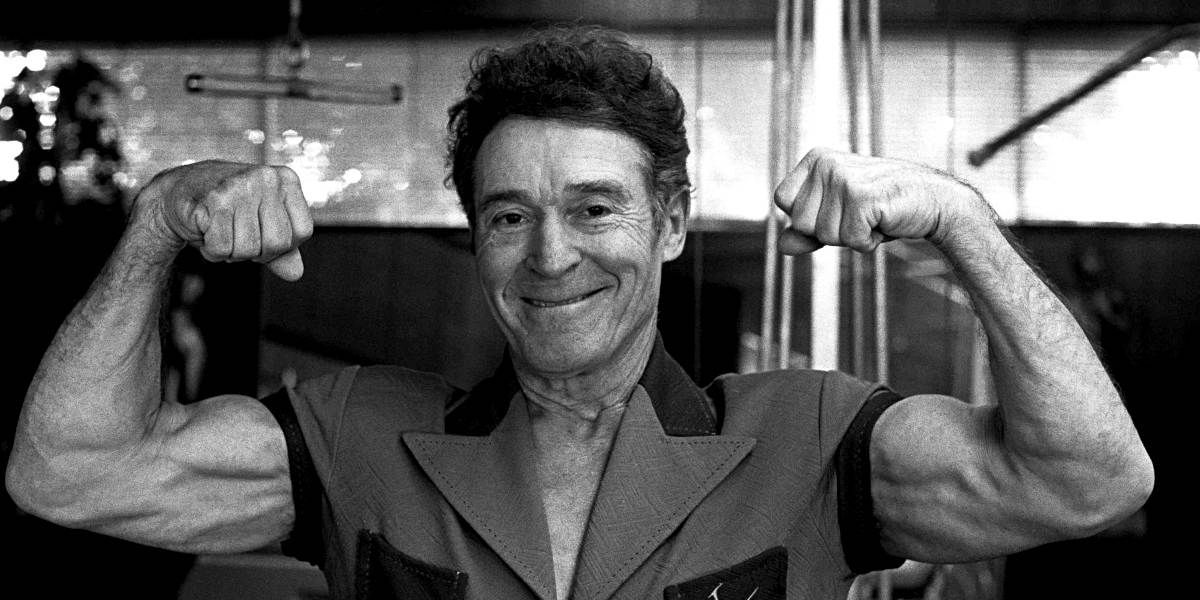 The history of televised fitness is almost as long as the history of television, thanks in large part to the boundless enthusiasm of Jack LaLanne. LaLanne, one of the earliest and most vocal fitness boosters on TV, inspired an entire industry and countless would-be superstars tried to follow his example. In honor of LaLanne, who passed away this week, we look at some of the most famous TV trainers.
The blonde, peppy, and ageless fitness pro has been teaching classes since the early '80s, and in 1981 she was tapped to co-host Jack LaLanne's fitness show. Since then she has gone on to build her own fitness empire, and unlike LaLanne's never-changing appearance, her look has evolved as fitness trends have changed—you won't see any legwarmers or big hair on her more recent work. She's produced more than 80 workout videos and DVDs (selling more than 20 million copies), written books, and starred on her own fitness program. Austin, like most of the figures on this list, has parlayed her popularity and reputation as a fitness expert into advertising partnerships, working on behalf of Idaho potatoes, Sketchers, and Nature Made. She's scheduled to have a new program air on Lifetime in 2011.
In 1972, Jane Fonda won an Oscar for her portrayal of a prostitute in the film Klute. A decade later, she was making headlines for another kind of project, as the first person to bring her fitness workouts to home video (and while it's no Academy Award, she did earn a spot in the Video Hall of Fame). Jane Fonda's Workout appeared in 1982 and was the top-selling fitness video for three years. Since then, Fonda has starred in more than a dozen videos and has lent her name to several others. After a 10-year absence, Fonda returned to exercise videos in November 2010, starring in programs aimed at an older demographic. It makes sense—despite still having a great body and boundless energy, the star is 72.
A former fat kid, Simmons made fitness accessible to everyday Americans. His videos, which first arrived in 1985, featured "regular" men and women rather than the sleek, be-spandexed fitness models that starred in Fonda's videos. His Sweating to the Oldies series emphasized fitness as fun, and his positive attitude and optimism made him a favorite of frustrated dieters. The bombastic, flamboyant, short-shorts-wearing, Afro-sporting Simmons is now a pop-culture icon: he had a four-year guest stint on General Hospital and is a favorite guest of David Letterman's. Simmons still teaches fitness at Slimmons, the Beverly Hills, Calif., fitness studio where he began his career in the '70s.
A martial-arts master, Blanks combined modified tae kwan do and dance moves to create Tae Bo. Tae Bo was a hit with celebrities like Paula Abdul, Brooke Shields, and Neve Campbell, and the subsequent videos—which were released in the late '90s and advertised heavily on energetic infomercials—made Blanks a household name. Blanks brought his methods to the U.S. military, and he worked with troops in Iraq and Afghanistan, as well as on military bases overseas. Blanks now lives in Japan with his second wife. He's become a fitness legend there as well, selling hundreds of millions of dollars of Tae Bo merchandise.
Weight loss has become not just a personal goal but national entertainment thanks to shows like The Biggest Loser, where overweight contestants battle to drop the most pounds under the watchful eye of trainers Bob Harper and Jillian Michaels. The popularity of the show has led to several Biggest Loser-related products, including exercise equipment, workout gear, and DVDs, first released in 2004. Harper and Michaels have become celebrities in their own right, and each now promotes their own products and videos. The new fame is not without its drawbacks: Michaels's line of suppliments have inspired several lawsuits challenging their efficacy.
In 2006, Warner invited cameras into her home and her Los Angeles fitness studio, Sky Sport and Spa, to film Bravo's reality program Work Out. The show was as much about Warner's love life (she's openly lesbian), work drama, and personal problems as it was about her training methods. Still, the show—and the celebrity clientele shown on screen—helped establish her reputation as one of the nation's most sought-after trainers. The success of the show increased the demand for Warner's services, and since 2008 she's starred in four DVDs and written a bestselling fitness book, This Is Why You're Fat. Warner still runs her fitness studio and stars on Bravo's Thintervention With Jackie Warner.
LaLanne, a chiropractor and body builder who opened his first health club in 1936, starred in television's first syndicated exercise show. Starting in 1951, The Jack LaLanne Show was broadcast on ABC, first on a local affiliate and then nationally, where it ran for more than 30 years. On the program, LaLanne—in his signature jumpsuit—offered fitness tips, nutrition advice, and motivational speeches. He later marketed a juicer bearing his name, and he invented much of the pully-based exercise equipment common in gyms today. In 2008, La​Lanne had open-heart surgery—not bad, considering he was 93; and he allegedly continued a modified workout routine well after that date. LaLanne finally stopped exercising in 2011, when he passed away due to pneumonia-related complications.
Very Personal Trainers | Culture