'Very Unlikely' GOP Can Have Full-Scale Convention Like Trump Wants, North Carolina Governor Says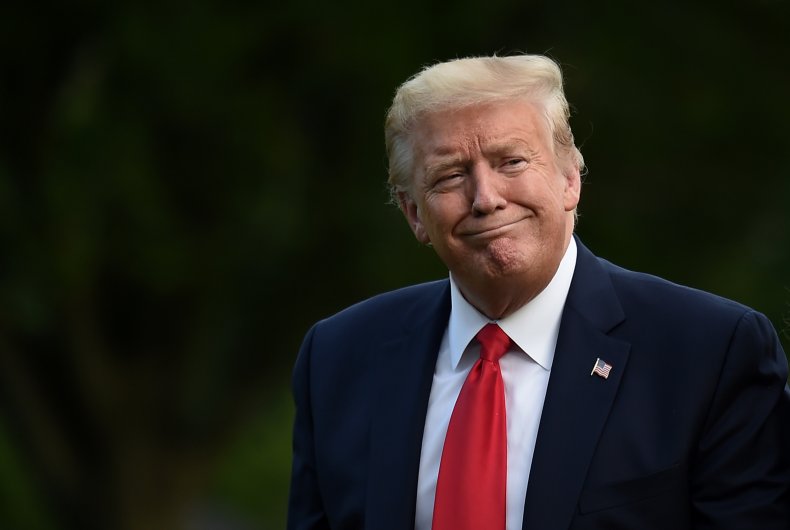 North Carolina Governor Roy Cooper has notified President Donald Trump and Republican leaders that it's "very unlikely" the GOP will be able to hold a full-scale convention in his state amid the coronavirus pandemic.
"The people of North Carolina do not know what the status of COVID-19 will be in August, so planning for a scaled-down convention with fewer people, social distancing and face coverings is a necessity," Cooper, a Democrat, wrote in a letter to the convention's organizers.
A spokesman for the Republican National Convention didn't immediately respond to Newsweek's request for comment.
But Trump White House adviser Kellyanne Conway told reporters Tuesday that while no decision had been made about whether to pull the convention, ultimately Trump would have the final say.
"The president's made it very clear he would like to keep it in Charlotte, North Carolina. That's always been the plan," she said.
Cooper's letter comes a week after Trump publicly threatened to move the convention if the state put restrictions on its size.
North Carolina officials had been in ongoing talks with GOP leaders about how the convention could move forward depending on coronavirus pandemic conditions at the time. North Carolina has continued to see new coronavirus cases in recent weeks.
In his letter, Cooper says GOP officials are "demanding a 'full convention' which includes '19,000 delegates, alternative delegates, staff, volunteers, elected officials and guests,'" as well as "full hotels and restaurants and bars at capacity."
"We had appreciated your earlier acknowledgments that a successful and safe convention would need to be scaled back to protect the health of participants, as well as North Carolinians," Cooper wrote. "Unfortunately, it appears that has now changed."
Trump tweeted May 29 that the convention, slated to be held August 24-27, would be moved if Cooper didn't "immediately" confirm what would be allowed.
That prompted Georgia Gov. Brian Kemp and Florida Gov. Rick DeSantis—both Republicans and Trump allies—to publicly offer their states as potential alternative sites, a point that Conway also noted in speaking to reporters Tuesday.
"There will be a convention," she said. "It will be a great opportunity for Americans, in a safe way, to hear the Trump progress report and his plans for the next four years."
Democratic organizers, amid the coronavirus outbreak, decided to postpone their event by a month—rescheduling from mid-July to mid-August. A Democratic National Convention spokesman told Newsweek by email that no other contingency plans have been announced but they could be considered.