Vester Lee Flanagan, Apparent Killer of Two Virginia Journalists, Claimed Discrimination in 2000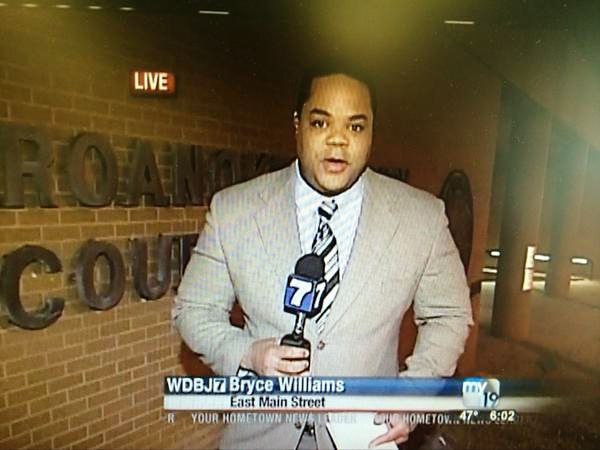 Vester Lee Flanagan, who apparently shot dead WDBJ7 reporter Alison Parker and crew member Adam Ward before reportedly turning the gun on himself several hours later and died shortly thereafter, filed a lawsuit against a former employer in 2000, alleging a supervisor called him a "monkey."
In tweets this morning, Flanagan alleged that Parker "made racist comments" and said he had filed a report with the Equal Employment Opportunity Commission (EEOC). (Flanagan's name has also been spelled "Flanigan" in reports, but the civil suit spells his name "Flanagan.")
Flanagan, who said he worked as a newscaster and anchor at North Florida NBC affiliate WTWC-TV Inc., claimed in the lawsuit that a producer called him a "monkey" in the summer of 1999. He then learned that other black employees at the station "had also been called monkeys" by officials there, he claimed in the lawsuit.
Flanagan alleged in the complaint that, in fall 1999, a white official at the station told him that it "'busted her butt that blacks did not take advantage of the free money,' referring to scholarship money available to African-Americans attending college," and the supervisor also said that "'blacks are lazy and do not take advantage of free money.'"
Flanagan said he "objected to these comments by explaining his background to which the official responded that [he] was an 'exception.'"
Later that year, an employee told a black tape operator to "'stop talking ebonics,'" he claimed in the suit. A station employee also made a statement to his co-worker that he got his job because he's black.
Flanagan filed a complaint with the Florida Commission on Human Relations and EEOC in December 1999 "due to inaction...on the reports of racism." After making this report, Flanagan said the station retaliated against him, including "the termination of [his] contract."
Court records indicate the lawsuit was settled in 2001. The terms are undisclosed in the settlement court filings.
The general manager of this station said in a statement: "Mr. Flanagan was employed at this station for approximately one year, from March 1999 through March 2000. It is true that he filed charges of discrimination which were dismissed by the EEOC and he filed a lawsuit against the station early in 2000. All issues with Mr. Flanagan were resolved in 2000."
Jeff Marks, WDBJ7 general manager, recently said on the air of Flanagan: "He was sort of looking out for people to say something he could take offense to. After many incidents of his anger coming to the fore, we dismissed him and he did not take that well. We had to call the police to escort him form the building."
This is a breaking news story and will be updated with developments.