Veterinarian Admits to Implanting Heroin in Puppies, Using Them as Drug Mules
A veterinarian who admitted to surgically implanting liquid heroin inside puppies so they could be used as drug mules by Columbian traffickers has been jailed for six years.
Andres Lopez Elorez, 39, pleaded guilty to conspiring to import heroin into the United States in September 2018 after evading capture for several years. According to court filings, Elorez and his co-conspirators based in Columbia used a variety of methods to smuggle drugs into the U.S.
Between September 2004 and January 2005, Elorez was found to have secretly raised dogs on a farm he leased in Medellin, Columbia. On this farm, he implanted bags of liquid heroin into nine puppies which were to be sent to the U.S.
On January 1, 2005, law enforcement agents searched the farm and seized a total of 17 bags of liquid heroin, including 10 which were already inside puppies. Three of the puppies later died after contracting a virus following the surgeries. Elorez evaded capture until he was arrested in Spain in 2015 and extradited to the U.S. in May 2018.
Appearing at the federal courthouse in Brooklyn, New York, Elorez has now been sentenced to 72 months in prison by District Judge Sterling Johnson Jr.
Following his sentencing, Elorez told the judge that his crimes took place during a "dark chapter in my life. Believe me, when these actions occurred I knew I was doing wrong and I decided to leave and start acting right," he said, reports the New York Post.
Elorez will be deported back to his native Columbia or back to Spain following the completion of his sentence.
"Every dog has its day, and with today's sentence, Elorez has been held responsible for the reprehensible use of his veterinary skills to conceal heroin inside puppies as part of a scheme to import dangerous narcotics into the United States," Richard P. Donoghue, Attorney for the Eastern District of New York, said in a statement.
"This Office and our law enforcement partners will continue to investigate and prosecute drug trafficking organizations, operating here and abroad, to reduce the availability of opioids and save American lives."
DEA Special Agent-in-Charge Ray Donovan added: "I commend our law enforcement partners and U.S. Attorney's Office, Eastern District of New York, for their diligent efforts throughout this 14-year investigation."
One of the puppies rescued from the farm, later named Heroina, went on to become a drug-sniffing police dog in Colombia.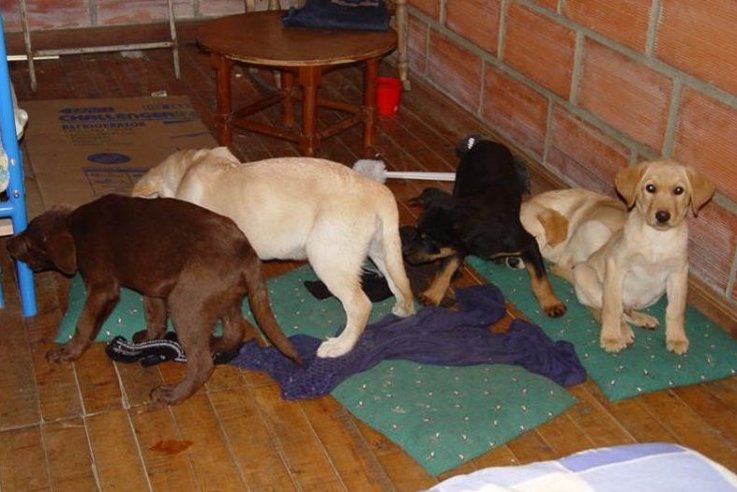 Veterinarian Admits to Implanting Heroin in Puppies, Using Them as Drug Mules | U.S.