Vet Who Saved Life of Dog Dragged Behind Car Gives the Pup His Forever Home
Dr. Gary Andes, along with his team at Andes-Straley Veterinary Hospital worked tirelessly to save a dog named Church after the dog sustained traumatic injuries from an act of abuse.
In January, Church was dragged behind a car in the parking lot of Gospel Mission Church in Sullivan County, Tennessee. Church members found the pup and he was taken to Andes-Straley Veterinary Hospital. Once the surveillance footage of the crime was found, it was turned over to local authorities.
"It's very, very appalling, and this animal went through a lot of surgery, and he's still got a long way to go," Sullivan County Sheriff Jeff Cassidy said.
On Monday, Dr. Andes described Church's condition prior to surgery as "the worst abuse case we have ever seen."
Dr. Andes spoke with WJHL-TV in detail about Church's process through surgery and the various challenges he's had to overcome since the unfortunate situation took place.
"We are very happy with how he has done, but it hasn't been an easy road," said Dr. Andes. "His physical wounds are mostly healed, 95 percent. He had injuries down to the bone that were extremely bad, that's where we are still having some problems. He favors one of his legs occasionally and is gonna have to have continued medication," said Andes.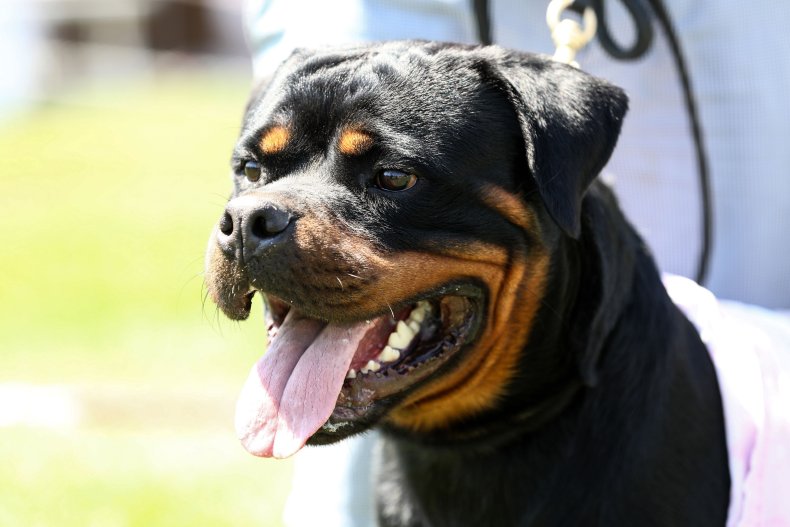 After Dr. Andes and his team helped Church return to optimal health, Dr. Andes decided to adopt Church as his own.
"He comes to work with me every day and goes home with me at night," said Andes. "He's a big dog and he wants to be in your lap and that isn't always possible. He's a loving dog. He is becoming much more trusting every day. When he encounters new people now, he isn't apprehensive, he is friendly."
Dr. Andes also spoke about Church's behavior at home now, compared to when he was in the hospital.
"He's doing great. Sleeps on the couch, he's got it made," said Dr. Andes. "Every dog should be so lucky. Everything I own is covered in black hair now, that's the only problem."
Dr. Andes and his staff at Andes-Straley Veterinary Hospital have received an outpouring of support from the community regarding Church's recovery and Dr. Andes heroic act of adopting the pup.
"A lot of people have been struck by how bad this situation was in the first place and I think it is very gratifying that our community pulled together and allowed this dog to get better and get back to normal life," said Andes.