Photos: War Ink—Veterans Tell Their Stories Through Tattoos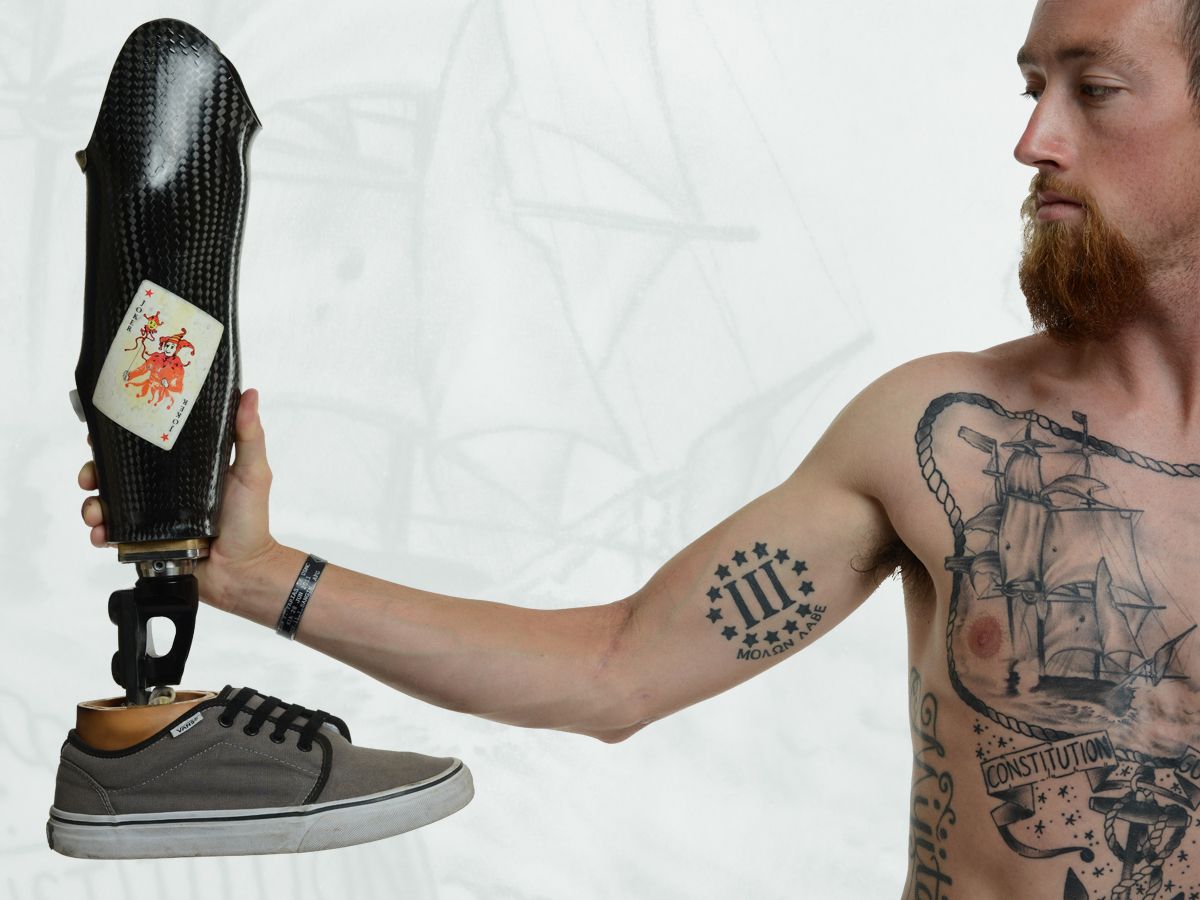 An virtual online exhibit launched Tuesday in honor of veterans and their unique body art. The exhibit, dubbed War Ink, was created by Jason Deitch, a former Army medic, and Chris Brown, senior manager at the Contra Costa County Library in California. The pair interviewed 24 veterans about their tattoos and created the art collection, which includes a video documentary, photographs and audio interviews.
"War Ink emerged out of a need to recognize veterans' stories of service and sacrifices, and to bridge the divide between the veteran and civilian communities," said Deitch in a statement. "This is both an exhibit and a forum, using tattoos as a springboard for veterans to share their stories."
In addition to launching the online exhibit, Brown is bringing the collection to more than 20 libraries in California, which has a larger population of veterans than any other state in the country.
The primary goal for War Ink is to allow veterans to tell their stories and to welcome them back into civilian life. "The sudden transition from war to civilian life leaves many vets facing deep feelings of alienation and isolation. Tattoos are a shared form of expression between many civilians and vets, and offer a unique gateway to conversations which can begin to build that community," the co-creators explained.
The tattoos range from disturbing to darkly humorous: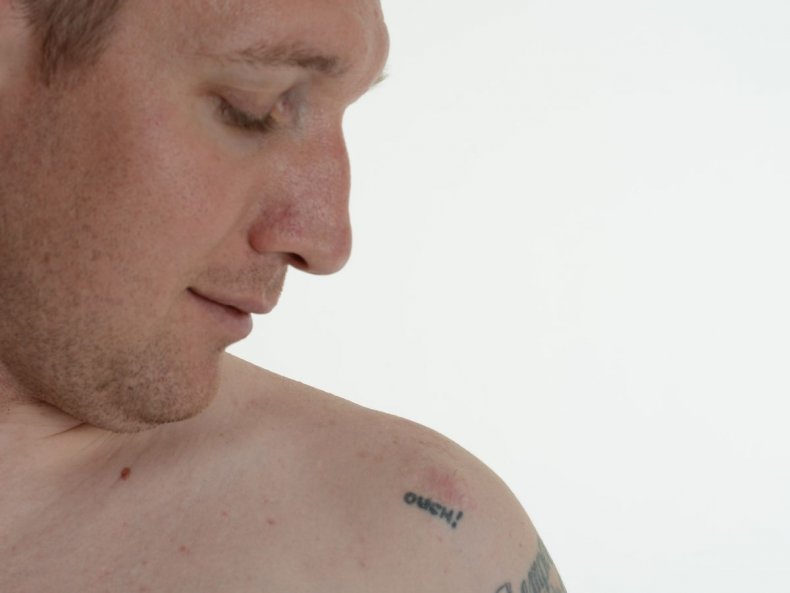 Christopher Allen Markowski, from Riverside, California, who tattooed the word "Ouch" below a war wound, said, "My hope is for the entire state of California to embrace not only our sacrifices but us in general—to give validation and appreciation for the sacrifices that we as a whole made on their behalf. To change the outdated whitewash of service members' sacrifices by simply saying 'thank you for your service' to a more personal and wholehearted thanking them for being a veteran so that civilians don't have to."
Heather Hayes, a native of Petaluma, California, who serves in the U.S. Air Force, said, "I don't regret any tattoos because they all represent that moment in my life. It's like a map of my journey. It's art that I get to carry with me forever."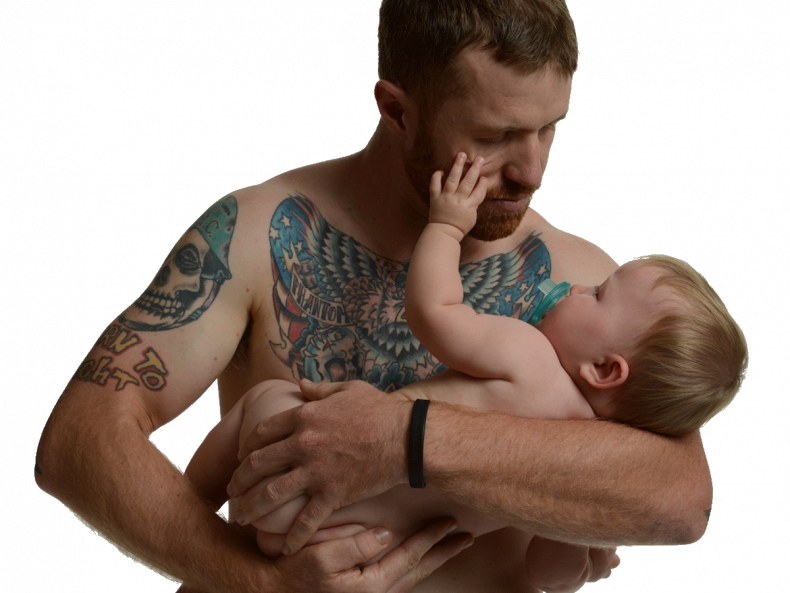 "I think the importance of creating a bridge to connect the veteran and civilian cultures is something that cannot be overlooked," said Mike Ergo from Walnut Creek, California, a U.S. Marine Corps veteran. "When we can find common ground as people, then cooperation and community is made possible. My hope is that the idea of letting veterans tell their stories stays true and the project can avoid putting us in the stereotypical lights of heroes, perpetrators or broken people who need pity. Just put your preconceived notions on hold and just talk to someone like they're a person. People will be forgiving, as long as you come across like someone who is OK with listening, really listening, not the 'I'm waiting for my turn to talk' listening but the active listening."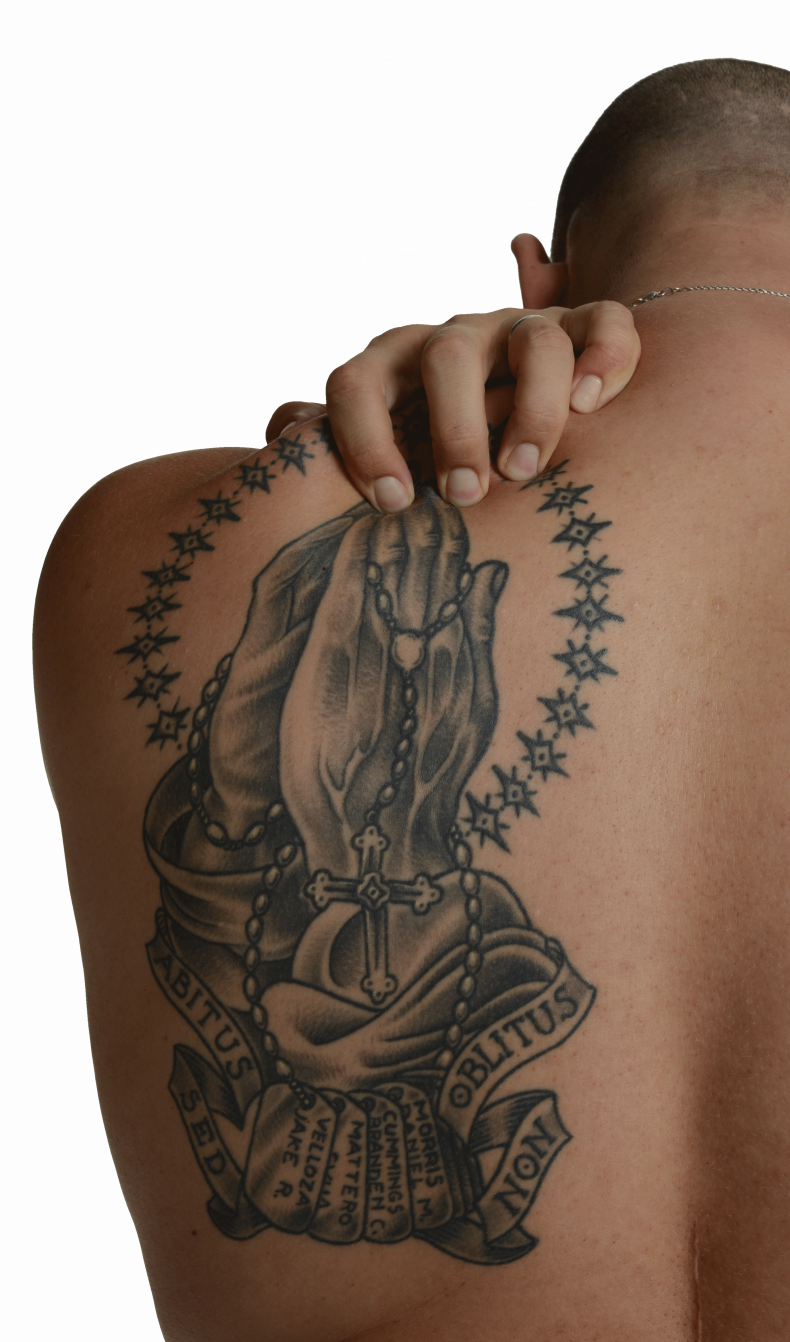 "It's essential for civilians to see the national actions they endorse through voting, or not, especially in the decision to wage war, which come at a terrible price. Real comprehension of that price, through our stories and our present lives, is necessary for an informed, reasoned and hopefully hesitant citizenry in the context of war," said Russell Toll of Mountain View, California, an Army veteran.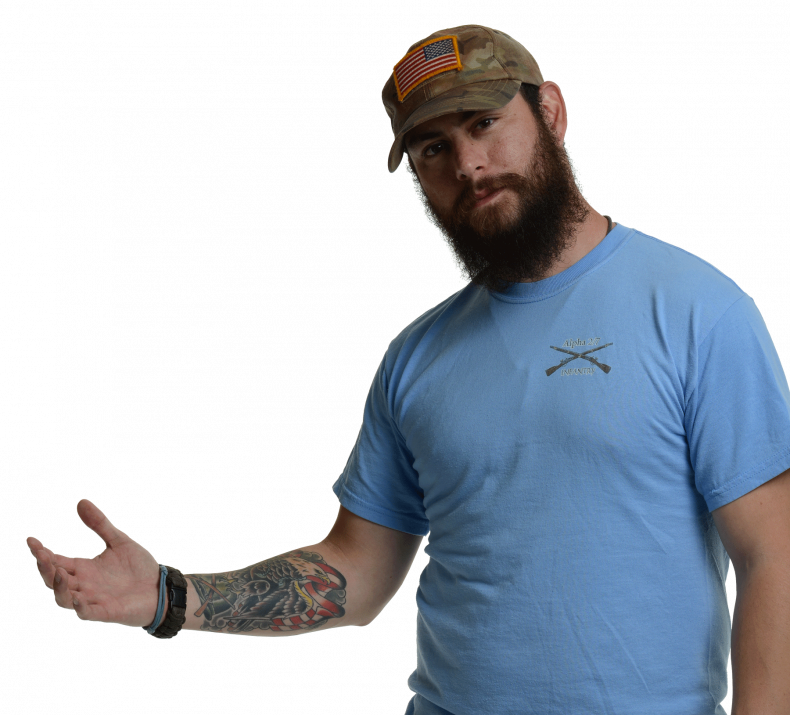 "I know a lot of people get tattoos, and they later feel, Oh, this should have been different. But I have not had that feeling about mine. I'm just very much in love with it, very proud of what it represents for me," said David Cascante, from Pleasant Hill, California, an Army veteran.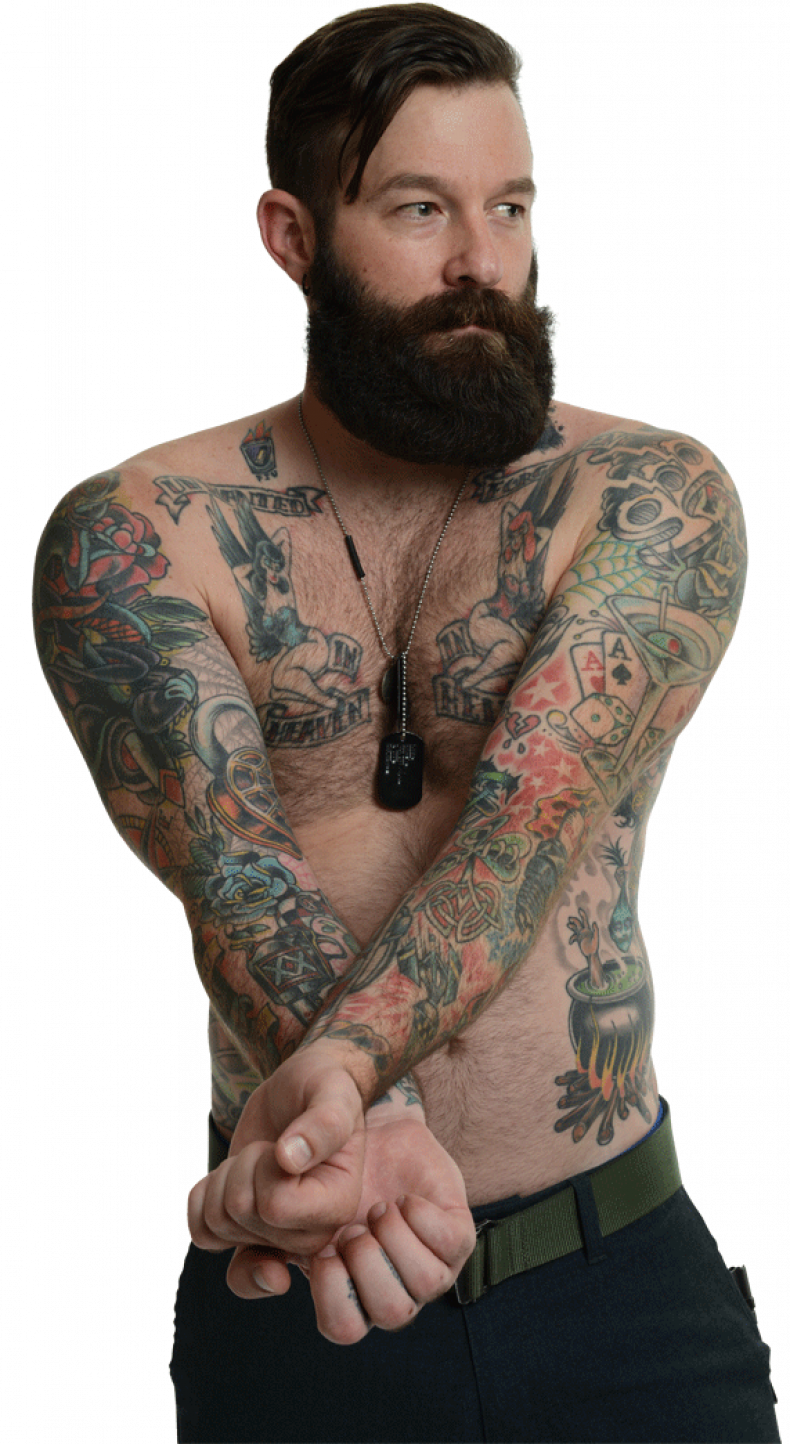 Army veteran Ryan Leva, originally from Santa Cruz, California, explained, "We have to go to extreme ways. I think it is really important for us to share a dialogue with the general public about our experiences overseas in order to bring a greater awareness about not only what we go through but also the struggles faced when we come back."
War Ink also produced this short documentary on the veterans' stories and tattoos: