Veteran Houston Fire Captain Dies After Weeks Battling Coronavirus
A captain with the Houston Fire Department (HFD) in Texas has died after weeks battling coronavirus.
Leroy Lucio, a 29-year veteran of the fire department, passed away on Monday, HFD Chief Sam Peña announced on Twitter.
"I am saddened to report that Captain Leroy Lucio has died from COVID-19.
May he rest in peace," Peña wrote. "Please keep the Lucio Family in your prayers."
Peña added that the fire department would provide more information in the coming days.
Lucio had been hospitalized in his hometown of San Antonio, Texas, after contracting the virus. The HFD's Firefighter Support Network and members of the HFD Honor Guard were with Lucio and his family, the fire department said last week.
Lucio was a captain at Houston Fire Station 103, according to the Houston Professional Fire Fighters Association (HPFFA).
The union said in a news release that he is the first firefighter in Houston to die from complications of COVID-19, the disease caused by the novel coronavirus.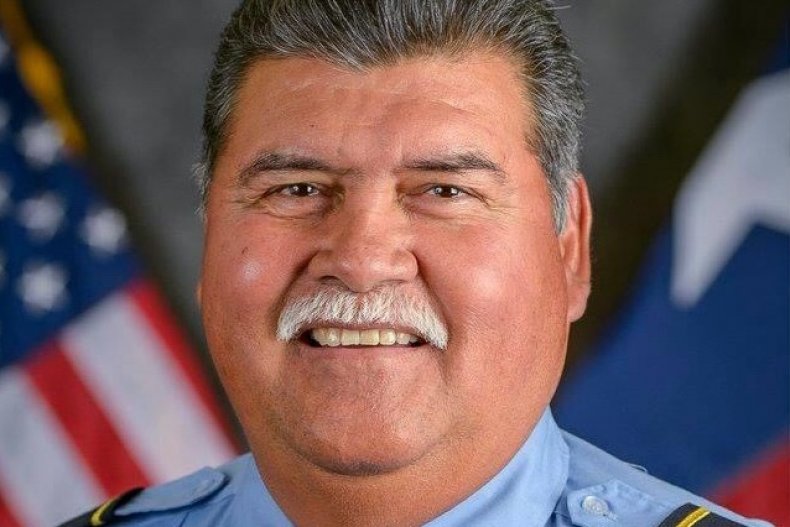 His death would be classed as a line-of-duty death by the Houston Fire Department, according to the HPFFA.
"Please keep the family, friends and station crew of Leroy Lucio in your thoughts and prayers," HPFFA President Patrick Lancton said in a statement.
"Capt. Lucio leaves behind a loving family, many friends and a long list of Houston firefighters who respected and enjoyed serving with him.
"We mourn the loss of our friend. His tragic death is a reminder to be vigilant in our efforts to keep our families, friends and station crews safe in the face of the COVID-19 pandemic."
Details of a memorial service for Lucio will be announced as soon as possible, the HPFFA also said.
Coronavirus cases in Texas have spiked in recent weeks and the state surpassed 4,000 deaths on Monday.
The state has confirmed more than 332,000 cases of coronavirus and has 4,020 fatalities as of Tuesday, according to the Texas Department of State Health Services.
But officials in Houston, which is among the hardest-hit cities by the pandemic in the U.S., say they are cautiously optimistic after seeing the positivity rate for COVID-19 testing fall slightly in recent days.
Dr. David Persse, Houston's health authority, said during a news conference that the number of people requiring hospitalization also "seems to have tapered off a bit."
While Persse said it was "good news," he added that it was not a reason to "take our foot off the brake."
Veteran Houston Fire Captain Dies After Weeks Battling Coronavirus | U.S.