Veteran Service Dog Program Kicked Out of Its Offices Without Warning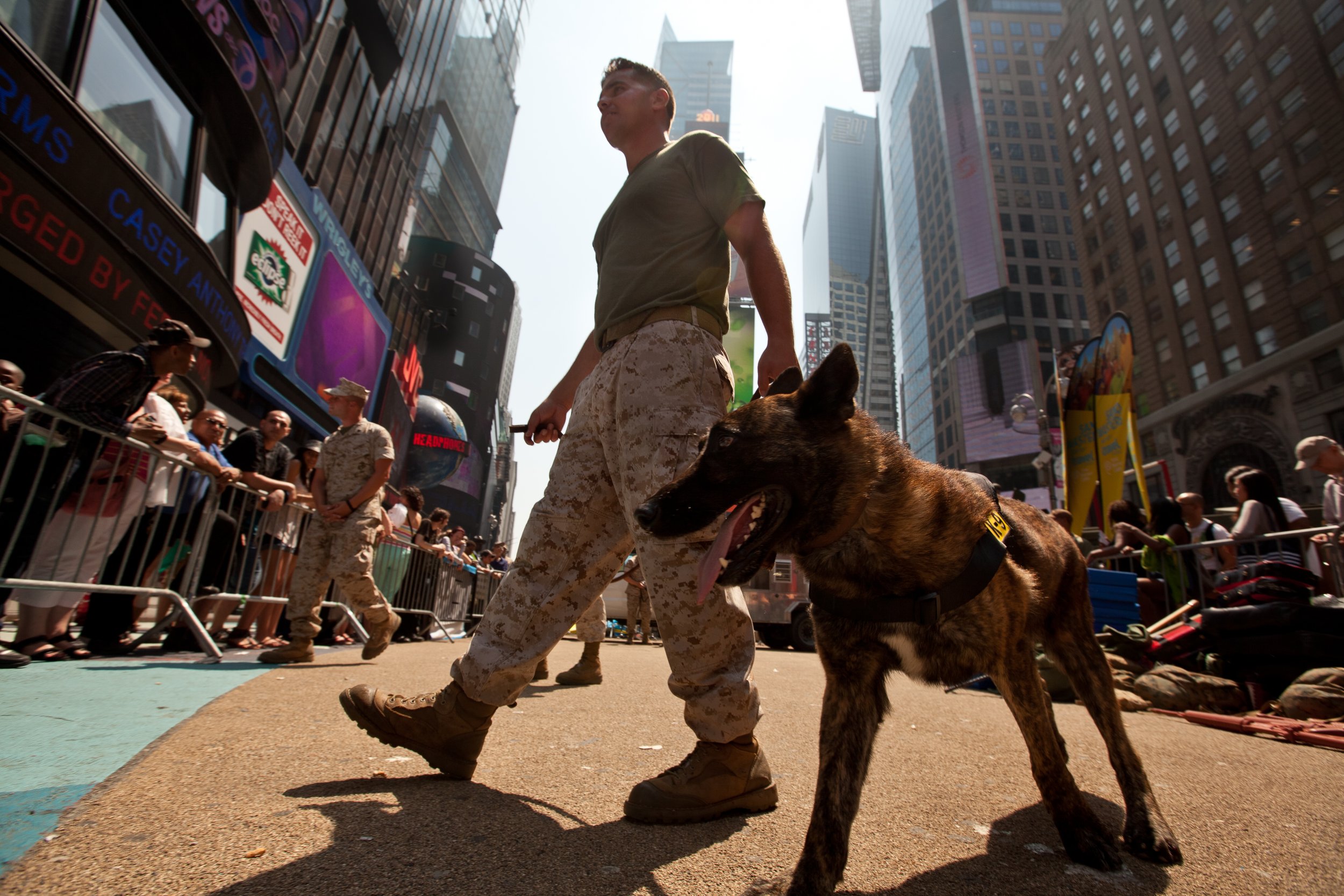 A program that prepares service dogs for wounded veterans was abruptly kicked out of its offices in two military campuses near Washington D.C. without warning in late October.
The Warrior Canine Connection has partnered with the Defense Department since 2009. The program provides veterans with the opportunity to help train service dogs while they're still puppies. Once the dogs are fully trained, they are placed for life with a wounded warrior and their families.
"Our methodology is to target veterans who don't like going to a hospital. It helps get around the stigma of seeking treatment by training the dogs," the program's executive director Rick Yount said in an interview with Newsweek on Thursday.
But on October 27, Yount was told that Warrior Canine Connection needed to move out of their three of its offices at Fort Belvoir and the Walter Reed National Military Medical Center by the end of the day.
"At 2 o'clock in the afternoon, I received a phone call saying there was a stop-work order," Yount said.
Asked whether he knew of any incidents regarding the dogs or the staff that would result in being told to leave, Yount said he couldn't think of anything.
"We still don't know what's going on," he said. "We're hoping we can get this resolved. We're very worried about the patients we were pulled away from."
More than 100 service members and their families were served at the facilities, according to Yount. The dogs-in-training would arrive in the morning, and veterans would make appointments throughout the day to come in and assist in their training.
Warrior Canine Connection and other programs like it aim to tackle the epidemic of veteran suicides. According to a 2013 study, a veteran committed suicide every hour on average from 1999 to 2010.
"This program was significant to the veterans we served. It saved lives," he said.
Fort Belvoir and Walter Reed National Military Medical Center could not be reached for a comment before press time.
On Wednesday, Jimmie Cummings at Fort Belvoir told WTOP 103.5 FM that he was "tracking down information on the contract" with Warrior Canine Connection, which Yount said did not expire until 2019.
For now, Yount said that the program still runs out of its headquarters in Boyds, Maryland, and at the Menlo Park Campus of the VA Palo Alto Health Care System in California.