Veterans Advocate Says Trump Has 'No Integrity' and 'No Honor'
Veterans advocates and veterans groups have strongly criticized President Donald Trump following reporting by The Atlantic last week that the commander-in-chief had referred to fallen soldiers and former members of the military as "losers" and "suckers."
The White House, as well as multiple current and former Trump administration officials, have dismissed the reporting by The Atlantic, which relied on anonymous sources, as "false." But critics of the president pointed out that some of the remarks attributed to the president aligned with previous public statements he had made.
"He's a disgusting human being. He has no integrity, he has no honor, he has no respect. He has no respect for anyone or anything," Paul Rieckhoff, a veteran of the Iraq War who founded the nonprofit Iraq and Afghanistan Veterans of America in 2004, said during an interview with MSNBC on Tuesday. "He's a political runaway train who will smash into anything that's in his way, to include our military. He's attacking his own military leadership."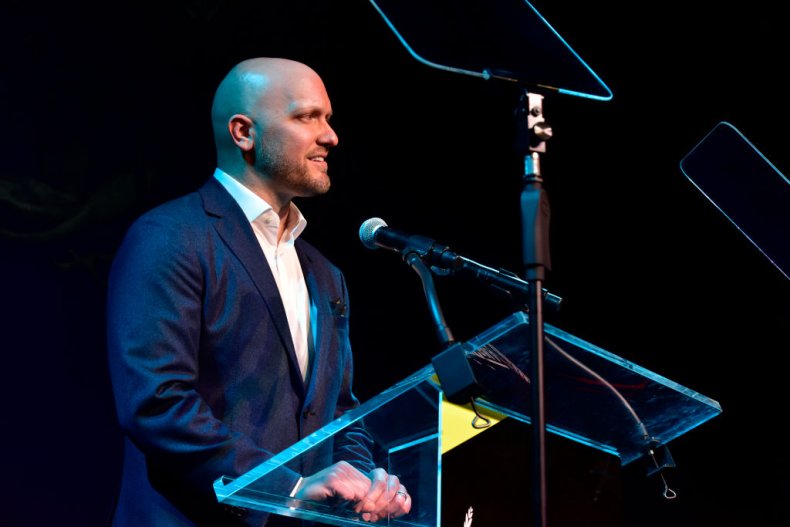 The veterans' advocate, who now hosts the Angry Americans podcast, said that enemies of the U.S. "love this, our enemies are celebrating."
VoteVets, an organization that aims to elect veterans to office across the country, released an ad on Tuesday featuring a 98-year-old veteran of World War II urging voters to remove Trump and lawmakers who support him from office at the ballot box in November. "Republicans stand in unified silence against our military and fallen heroes with every moment they don't call out Donald Trump," VoteVets said in a tweet sharing the video clip.
In the video, veteran Dan Crowley talks about his service during World War II and his time serving as a prisoner of war alongside other former service members. "None of the fellas that I served with who are no longer with us are 'suckers,'" Crowley says in the clip. "They are not 'losers.'"
"Donald Trump disrespects everyone who served in the military," he says. "What's worse, he lies about it. We need to vote Donald Trump out of office."
Scott O'Grady, co-chair of Veterans for Trump, defended the president in an emailed statement to Newsweek.
"President Trump has been a stalwart leader and supporter of our nation's military and veterans, and it couldn't be more clear that under Vice President Biden's leadership, these national heroes were always a second thought. President Trump has rebuilt the military, secured the most funding in history for the VA, and has expanded educational benefits for veterans, service members and their families," O'Grady said.
Trump has denied the report multiple times since it was published by The Atlantic.
"To think that I would make statements negative to our military when nobody has done what I've done, with the budgets and the military budget," the president said September 3. "We're getting pay raises for the military. It is a disgraceful situation, by a magazine that is a terrible magazine, I don't read it."
But many critics of the president quickly pointed out that Trump had referred to Arizona Senator John McCain, who died in 2018, as "a loser." McCain was a veteran of the Vietnam War and was held as a prisoner of war for more than five years. In 2015, Trump said that he did not view McCain as a war hero.
"He's not a war hero. He's a war hero because he was captured. I like people that weren't captured," Trump said in July 2015, the month after he launched his presidential campaign.
This story was updated on September 9 with a statement from Scott O'Grady, co-chair of Veterans for Trump.