Trump Appointee Told Veterans Affairs Leader Not to Condemn White Nationalists Following Deadly Charlottesville Riots
President Donald Trump's refusal to condemn the white nationalists and neo-Nazis involved in the deadly Charlottesville, Virginia, riots in 2017 sparked an internal struggle within his administration, especially within the Department of Veterans Affairs.
New emails obtained by The Washington Post show a top White House appointee in the VA tried to silence the agency's chief diversity officer, Georgia Coffey, after she rebuked Trump's response to the racially charged clash. The emails were initially discovered and given to the Post by American Oversight, a nonprofit watchdog group in Washington, D.C.
Days after the Charlottesville riots, which resulted in the death of 32-year-old Heather Heyer, Coffey urged the agency to release a statement denouncing the "repugnant display of hate and bigotry by white supremacists, neo-Nazis, and the Ku Klux Klan," according to the emails.
In another email, Coffey wrote to VA communications chief John Ullyot that a statement was necessary, as minorities make up more than 40 percent of the agency's 380,000 employees.
But Ullyot, who was appointed by the White House in the spring of 2017, refused Coffey's request and told her to stand down. A source familiar with the matter told the Post that Ullyot was operating under orders from the White House, which was attempting to contain the fallout from Trump's comments.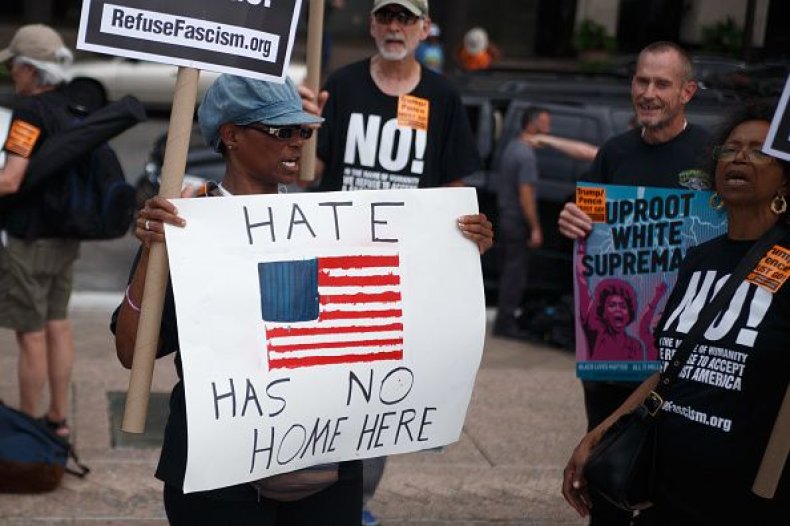 In his first remarks after the Charlottesville tragedy, Trump sparked outrage when he said that there was blame "on both sides" and that the group of white supremacists and neo-Nazis involved in the Unite the Right rally had included some "very fine people."
Emails also show that Coffey had drafted a statement to be released by the agency, which said the Charlottesville violence served "as a tragic reminder that our work in civil rights and inclusion is not finished."
Coffey's email was met with a response from an employee in the public affairs office, who told her that "John Ullyot does not want to post the message, as the Secretary previously made statements in the news media on the topic earlier this week." The staffer was referring to brief comments made by then-VA Secretary David Shulkin, who said that events of Charlottesville "outraged" him.
Coffey published the statement anyway, in the agency's monthly newsletter, but officials immediately removed it. She left the department soon after the incident. The senior official of the agency's Office on Diversity and Inclusion also retired last year, due to a lack of support from Trump's White House,
On the one-year anniversary of the riots, Trump appeared to have slightly changed his tune, writing in a tweet: "The riots in Charlottesville a year ago resulted in senseless death and division. We must come together as a nation. I condemn all types of racism and acts of violence. Peace to ALL Americans!"