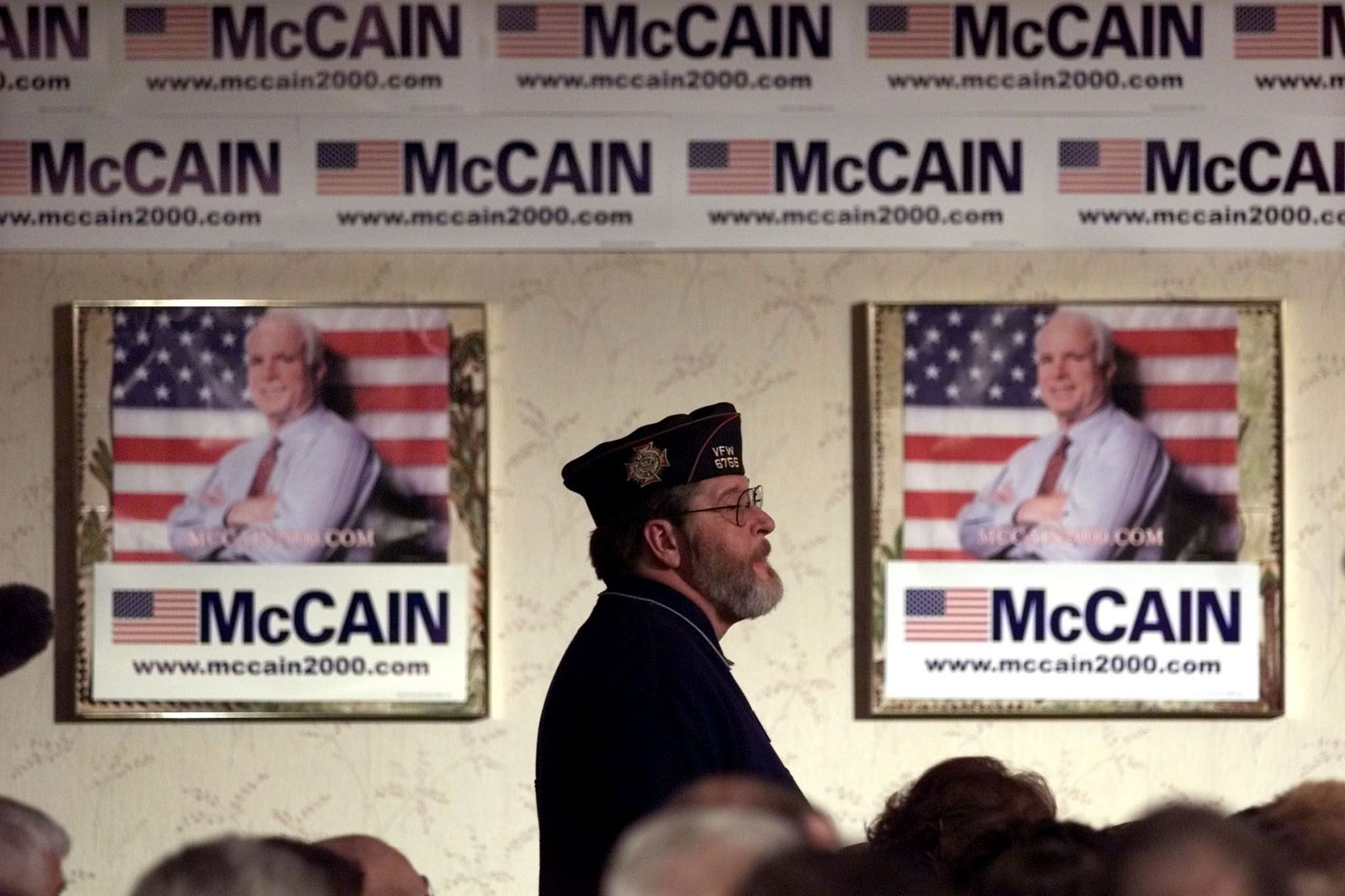 This article first appeared on the American Enterprise Institute site.
In 2004, military veterans supported George W. Bush over fellow veteran John Kerry by 16 points. In 2008, they backed John McCain over Barack Obama by 10 points. And in 2012, Mitt Romney easily took the veterans' vote by 20 points.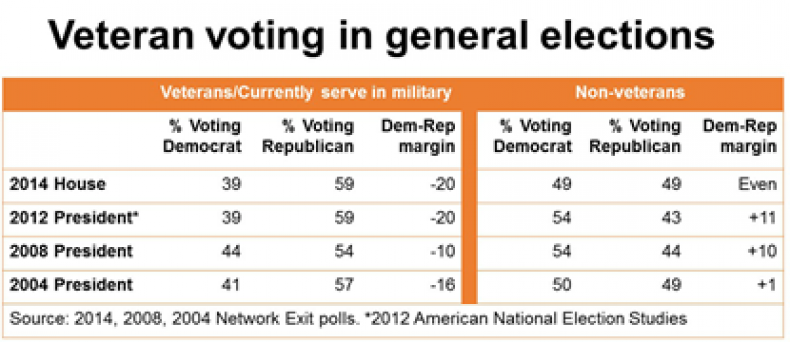 And heading into 2016, the GOP advantage among military voters seemed poised to grow. According to The Washington Post:
A 2012 Pew Research survey found veterans who had served since the September 11 2001 terrorist attacks were 15 percentage points more likely to identify as Republicans than Democrats, compared with a four-point GOP edge among pre-9/11 veterans.

These mirrored results in a 2013 Washington Post-Kaiser Family Foundation survey of those who served in the Iraq and Afghanistan wars. By 45 to 33 percent, more said they leaned toward the Republican Party than the Democratic Party.
But it appears that Donald Trump is taking that built-in advantage and squandering it. Today, Trump is losing the active and retired military vote...but not to Democratic nominee Hillary Clinton.
The Hill reports:
Libertarian presidential nominee Gary Johnson is the top choice of respondents in the most recent polling of the military community.

Johnson was preferred by 37 percent of respondents, which include active-duty, retired and former members of the military, as well as their family members.

Republican presidential nominee Donald Trump came in second, at 30 percent, and Democratic nominee Hillary Clinton came in third, at 24 percent…
Have military voters suddenly become libertarian isolationists? Not likely. If isolationism were so attractive to military voters, there would be no reason for them to flee Trump, who has promised to pull out of the Middle East so that he can save money and focus on nation-building here at home.
So what is driving military voters away from the GOP nominee?
Hmmm...let's see.
Perhaps it was his attack on Gold Star mother Ghazala Khan, whose son gave his life for his country in Iraq—which drew a sharp rebuke from the Veterans of Foreign Wars.
Or perhaps it was his attack on former POW John McCain, who Trump said was not a war hero because: "I like people who weren't captured."
Or perhaps it's his declaration that the world would be "100 percent" better with Saddam Hussein still in power—which probably did not sit well with the veterans who risked their lives to topple the brutal Iraqi dictator.
Or perhaps it is listening to Trump spout Code Pink and MoveOn.org talking points about Iraq and 9/11—such as his embrace of conspiracy theories that President George W. Bush "did know [9/11] was coming" but did nothing to stop it, or that Bush "got us into the [Iraq] war with lies."
Or perhaps it's his declaration that the U.S. gains nothing from the deployment of U.S. forces in Asia—which probably did not resonate with veterans who served in those bases and whose presence has kept the peace in the Pacific for more than a half century.
Whatever the reason, it seems that many Republican-leaning military voters listen to Trump and conclude they cannot vote for him. But they also cannot abide Clinton. So they are turning to Gary Johnson.
The GOP hold on the military and veterans vote should be growing in 2016, not shrinking. But somehow, Trump has managed to alienate them. That could cost him the presidency.
Marc Thiessen is a resident fellow at the American Enterprise Institute (AEI). Marc Thiessen is a resident fellow at the American Enterprise Institute (AEI). His books include Courting Disaster (Regnery Press, 2010), on the Central Intelligence Agency's interrogation program, and, co-authored with Wisconsin Governor Scott Walker, Unintimidated (Sentinel, 2013).