On Veterans Day 2015, the Future Is Now: Exoskeleton Suits Help Injured Vets Walk Again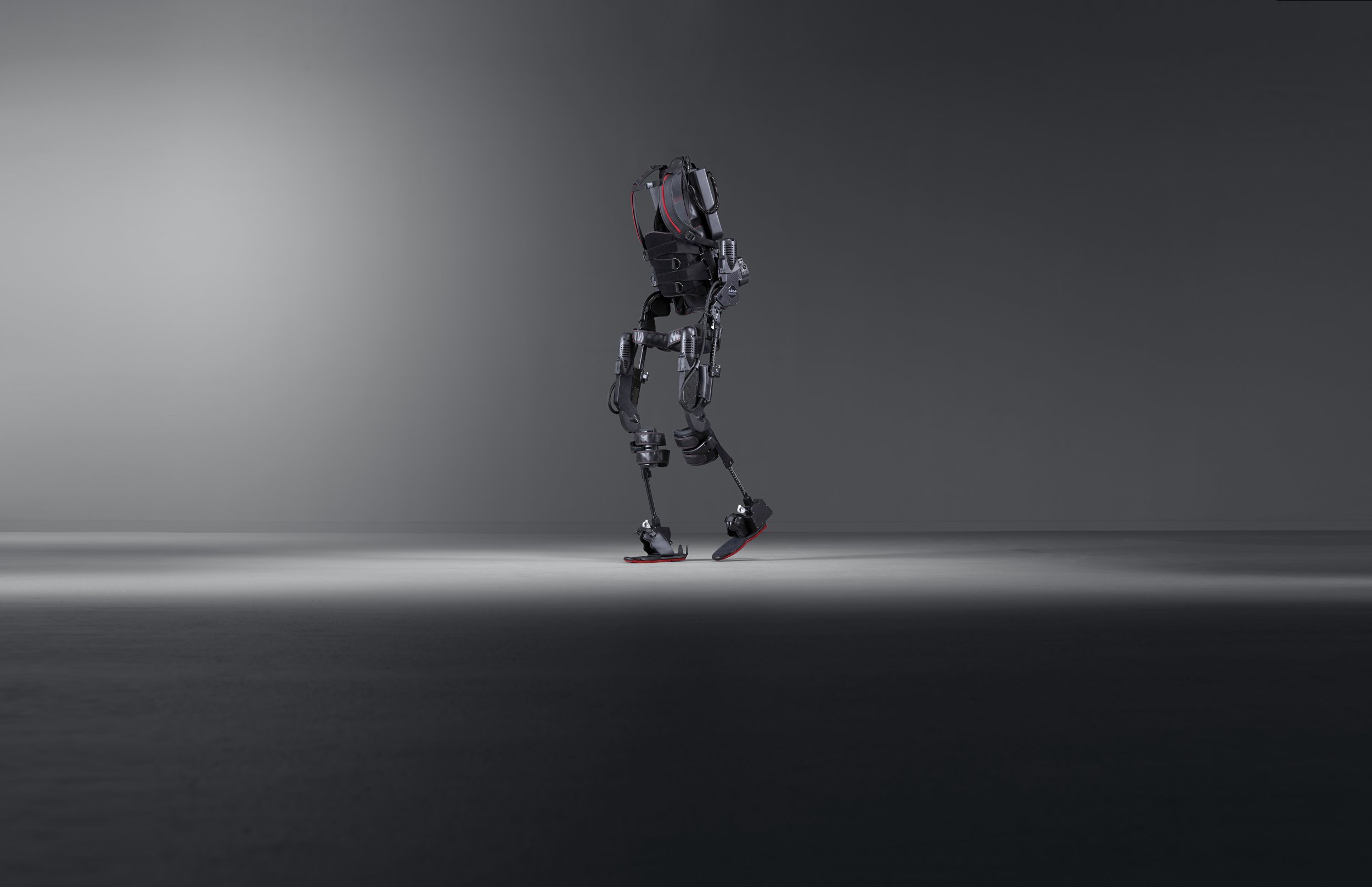 Austin Reese has had an enviable career as a military man. The 32-year-old served in Operation Iraqi Freedom as a bomb disposal expert, and in 2013, after completing active duty, he was transferred to a training unit in Virginia, where he taught other men skills, like how to "skydive, jump out of airplanes and deploy, then travel a distance to infiltrate behind enemy lines."
That year, a day of skydiving instruction ended life as he had known it. A slight miscalculation caused Reese to hit ground at an impact of 65 miles per hour, resulting in a shattered pelvis, broken right ankle and an incomplete spinal cord injury that would leave him paralyzed.
"Originally, when I got hurt, all the doctors thought I would be in and out of surgery. They thought it was going to progress quite a bit quicker," he recalls. "That gave me a lot of false hope at the time. I thought if I worked harder, I would get better and walk."
Reese did end up retaining some feeling in one leg. But he lost the ability to walk and was forced to accept life in a wheelchair. Reese underwent surgery in 2014 to remove a vertebra, which the spine surgeon believed would alleviate some of the decompression of his nerves. Reese suffered a blood clot after the procedure, and when he recovered he found the surgery had made his functioning even worse. "The doctors told me I'd never be able to walk under my own power ever again."
Reese spent much time in the next few months going in and out of care in hospitals run by the Veterans Health Administration, but physical therapy didn't seem to help. In fall 2014, Reese's physical therapist said she thought he might be a candidate to try out of a special device that was proving to have a number of benefits for paralyzed veterans. "But she wouldn't say what it was," he recalls. Then one day she took Reese to a room. "She pulled back a sheet, and sitting there was an exoskeleton."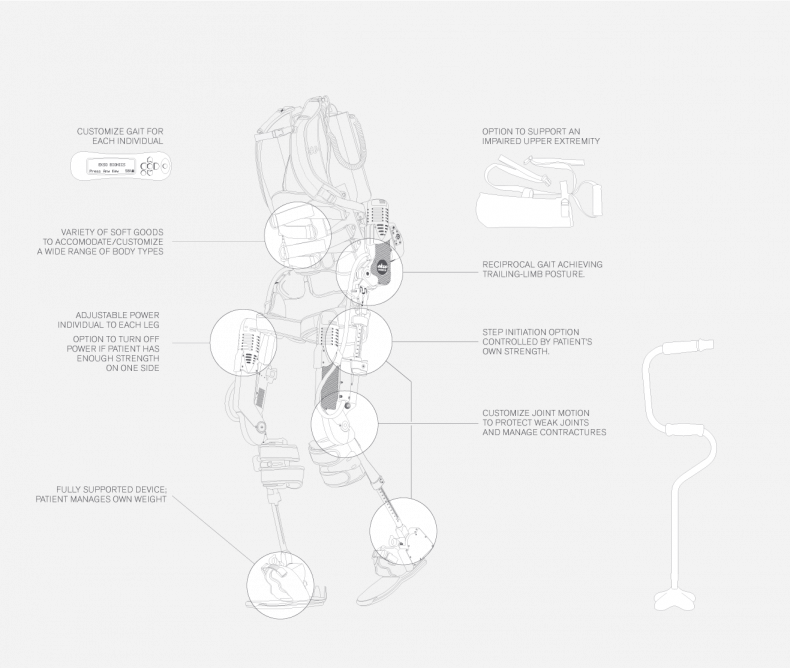 The exoskeleton is a wearable bionic suit that allows people with lower extremity weakness or paralysis to stand and even walk on the ground. The suit takes just minutes to put on and is strapped onto the outside of the body over the person's clothes. Once a person is in the suit, step generator software helps shift the person's weight and activates the device's sensors. This works along with a battery-powered motor that moves the legs forward.
A person with a spinal cord injury is still in need of exercise to keep muscles strong and prevent atrophy. Regular exercise is important because most people with paralysis are wheelchair-bound and don't utilize their muscles. The bionic device helps a person exercise the muscles in their legs that otherwise wouldn't be used. Beyond strength-training, physical therapy with the exoskeleton may also improve bladder, bowel and sexual function—all of which are affected in spinal cord injury.
While the exoskeletons of the future may be used for everyday life, the U.S. Food and Drug Administration has approved the bionic gait trainer device only in hospital settings—the industry of full body bionics is still very much in its infancy. Ekso Bionics in Richmond, California, which makes the device used by Reese, says development of personal mobility devices for home use are not too far in the future.
But biotechnicians all over the world are hard at work to seamlessly meld man with machine. Earlier this month, Reuters reported that a team of engineers in Switzerland are building the most sophisticated device yet that lets users do more than walk in straight lines or up stairs. Their exoskeleton has rotating "joints" that make it easy to turn around and allow for more fluid movement. The engineers are also working on a concept called the "soft exosuit" to do away with the bulkiness of models currently on the market.
Reese describes his first steps with the exoskeleton as "weird and neat and cool."
"It was a great feeling to stand up and not have to completely support my body with my arms," he says. "The physical benefit of standing is extremely helpful, and there is the emotional side of looking someone in the eye while I'm speaking with them." Reese now has exoskeleton sessions at the hospital three times each month. He calls himself an "advanced user" and likens those hours spent with the exoskeleton to lifting weights at the gym to build muscles. While Reese won't regain the ability to walk, the exoskeleton has helped him maintain his strength.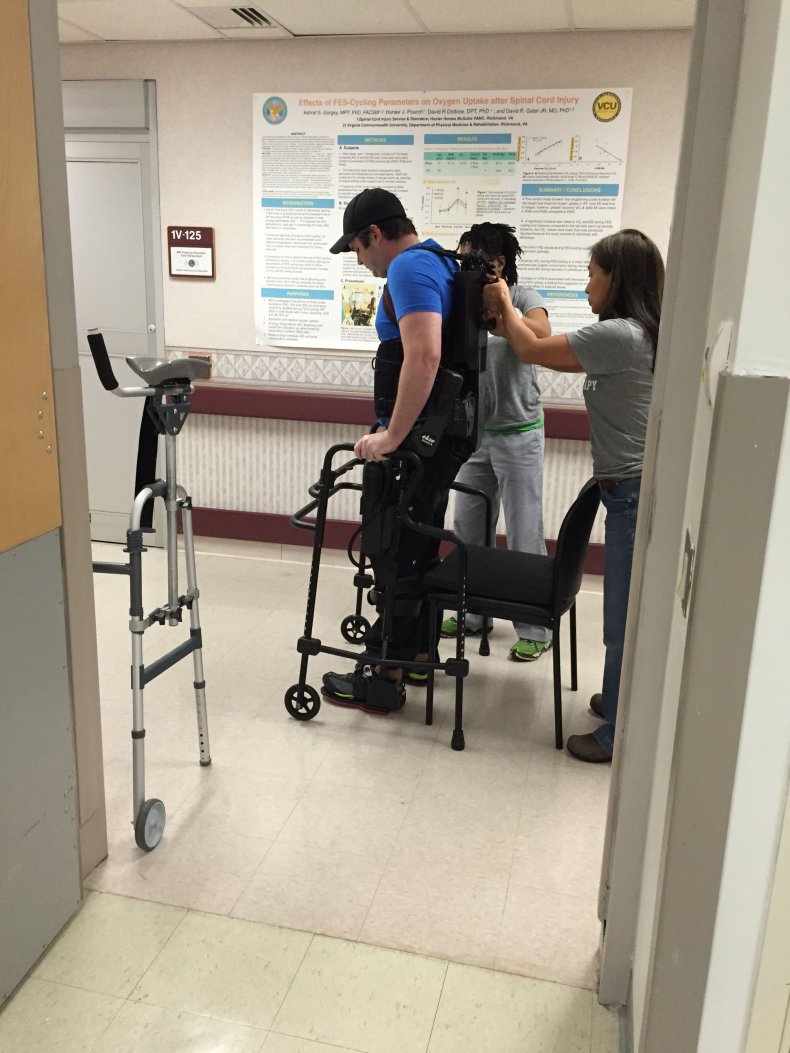 Chris Meek, the founder and CEO of SoldierStrong, a fundraising and advocacy organization that provides resources to returning veterans, has been instrumental in getting the high-tech bionic devices into the hands of veterans like Reese. "It's done things like increase muscle and bone density, reduce urinary tract infections," says Meek.
His organization also provides high-tech prosthetics to veterans and plans over the next three years to donate 100 "Luke" arms—named in honor of Luke Skywalker. These are the most sophisticated prosthetic FDA-approved arms and have moving fingers that allow for the fine motor skills needed to accomplish tasks like picking up an egg without cracking it.
Since 2014, SoldierStrong has donated eight exoskeletons to various VA hospitals in the United States. Meek says he hopes to see that number grow to 80 within the next three years. It's a lofty goal; each exoskeleton from Ekso Bionics costs $150,000. But Meek says it's technology veterans need. There are approximately 100,000 veterans with some form of spinal injury, with 40,000 of them injured in service post-9/11, says Meek, and restoring a sense of dignity in veterans is priceless. "Just because the war is over, it doesn't mean it's over for our troops," he says. "They're fighting a war every day."