Veterans Day Google Doodle Honors Veterans and Their Stories Through Videos
The homepage of Google search turned into an archive for the stories of veterans on Monday morning, and the Google doodle for the day was created in their honor.
American veterans and their families shared their stories of hardship, loss, friendship and more with StoryCorps to celebrate and honors Veterans. The main doodle features the animated silhouettes of the veterans interviewed for the videos.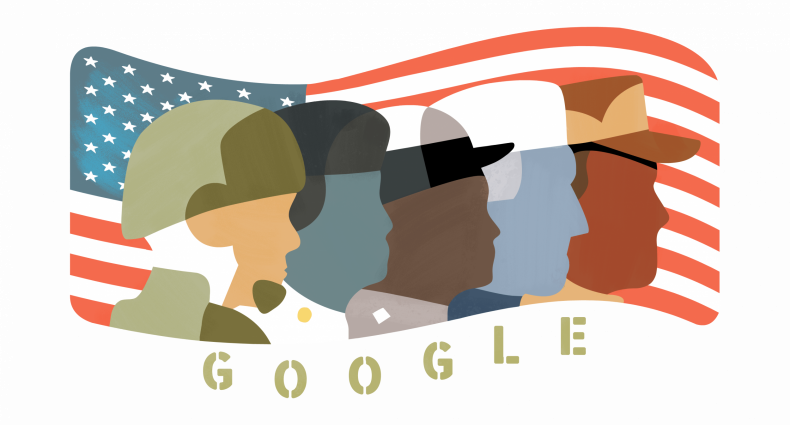 Olivia Hooker, 103, the first black woman to join the Coast Guard, shares her story of entering the Coast Guard and her career there.
Two soldiers describe working to defuse IEDs. One man pulled another out of a humvee that was destroyed by one of the roadside bombs.
A woman tells her story of performing Patriot Detail -- the final salute for military personnel who die in war. "I thought maybe it was just going to be one or two coffins, but they just kept coming, one after the other, and then another and then another, I don't know how many I sent home, but someone had to do it," she says.
YouTube is hoping the videos from StoryCorps and Google will help encourage other people to interview a veteran int heir own life and upload that video either to YouTube or to the StoryCorps app.
The hashtag #VeteransVoices will be used to share the stories. The videos uploaded to the app will be submitted to the Library of Congress.
Veterans Day always falls on November 11 each year, if that happens to be a weekend like it is this year, it is the observed on the nearest weekday, in 2018 that means Monday the 12. Veteran's Day has been observed in one form or another, for nearly 100 years. It was officially made a holiday in 1938.
​