Veterans Day Quotes 2018: 15 Quotes to Remember America's Armed Forces
The U.S. will honor those who served in the U.S. Armed forces during Veterans Days on Sunday. The federal holiday, which was originally started in 1938 and was observed as Armistice Day, originally honored those who died during World War I. The word "Armistice" was replaced with the word "Veterans" to remember those risked their lives and served in all wars.
To remember all Veterans here are 15 quotes to remember those who fought and served for their country compiled by Brainy Quotes, Quote Garden and Thought Co:
"Honoring the sacrifices many have made for our country in the name of freedom and democracy is the very foundation of Veterans Day." - Charles B. Rangel.
"Duty, Honor, Country. Those three hallowed words reverently dictate what you ought to be, what you can be, what you will be." - Douglas MacArthur.
"On this Veterans Day, let us remember the service of our veterans, and let us renew our national promise to fulfill our sacred obligations to our veterans and their families who have sacrificed so much so that we can live free." - Dan Lipinski.
"The veterans of our military services have put their lives on the line to protect the freedoms that we enjoy. They have dedicated their lives to their country and deserve to be recognized for their commitment." - Judd Gregg.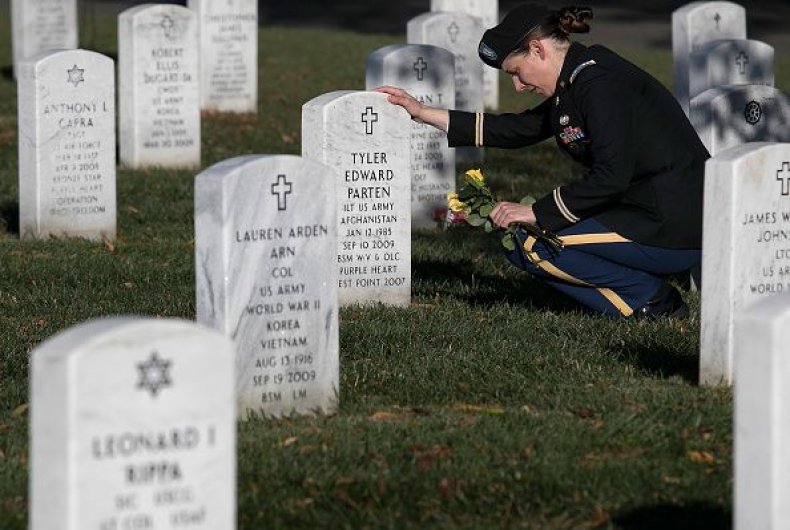 "Our veterans left everything they knew and loved and served with exemplary dedication and courage so we could all know a safer America and a more just world. They have been tested in ways the rest of us may never fully understand...On Veterans Day, and every day, let us show them the extraordinary gratitude they so rightly deserve..." - Barack Obama.
"This nation will remain the land of the free only so long as it is the home of the brave." - Elmer Davis.
"How important it is for us to recognize and celebrate our heroes and she-roes!" - Maya Angelou.
"As we express our gratitude, we must never forget that the highest appreciation is not to utter words, but to live by them." - John F. Kennedy.
"America's veterans embody the ideals upon which America was founded more than 229 years ago." - Steve Buyer.
John Doolittle - "America's Veterans have served their country with the belief that democracy and freedom are ideals to be upheld around the world."
But the freedom that they fought for, and the country grand they wrought for. Is their monument today, and for aye." - Thomas Dunn English.
"I think there is one higher office than president and I would call that patriot." - Gary Hart.
"Better than honor and glory, and History's iron pen, Was the thought of duty done and the love of his fellow-men." - Richard Watson Gilder.
It is foolish and wrong to mourn the men who died. Rather we should thank God that such men lived. - George S. Patton.
Brave men rejoice in adversity, just as brave soldiers triumph in war. - Lucius Annaeus Seneca.