Veterans Day Quotes: Words to Honor America's Service Members
Veterans Day is here, and one way to understand the importance of service members' sacrifice is to take a moment out of the day to read the words others had to say.
The holiday is a time to show appreciation for all those who served America, both living and dead. It's celebrated each year on November 11, the day the Allied forces and Germany enacted an agreement in 1918 that ended World War I. This year, Veterans Day falls on Monday.
To say thank you to America's veterans, cities and towns will host parades, restaurants will offer discounts, and people will volunteer at veterans organizations. On Veterans Day, some people will take particular care to sit down with a family member or friend and learn about their service. For those who can't talk to a veteran, another option is to read what others had to say about what it means to serve and be a hero: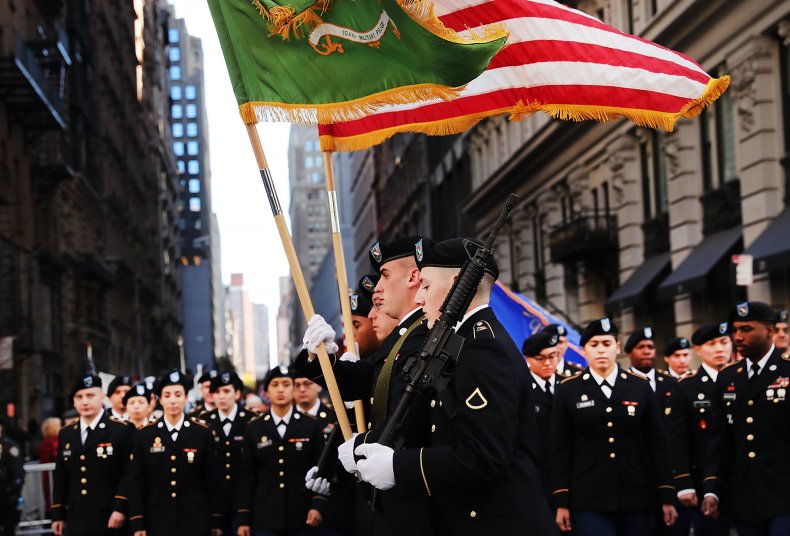 "To us in America, the reflections of Armistice Day will be filled with lots of pride in the heroism of those who died in the country's service and with gratitude for the victory, both because of the thing from which it has freed us and because of the opportunity it has given America to show her sympathy with peace and justice in the councils of the nations." – Former President Woodrow Wilson
"We remember those who were called upon to give all a person can give, and we remember those who were prepared to make that sacrifice if it were demanded of them in the line of duty, though it never was. Most of all, we remember the devotion and gallantry with which all of them ennobled their nation as they became champions of a noble cause." – Former President Ronald Reagan
"It's about how we treat our veterans every single day of the year. It's about making sure they have the care they need and the benefits that they've earned when they come home. It's about serving all of you as well as you've served the United States of America."– Former President Barack Obama
"This nation will remain the land of the free only as long as it is home of the brave." – Elmer Davis, journalist
"Spending time with America's soldiers is always inspiring." – Former Speaker of the House John Boehner
"Valor is stability, not of legs and arms, but of courage and the soul." – Michel de Montaigne, philosopher and writer
"As we express our gratitude, we must never forget that the highest appreciation is not to utter words, but to live by them." – Former President John F. Kennedy
"Honoring the sacrifices many have made for our country in the name of freedom and democracy is the very foundation of Veterans Day." — Former Congressman Charles B. Rangel
Veterans Day Quotes: Words to Honor America's Service Members | U.S.