Higher education is missing an opportunity with student veterans and servicemembers.
As servicemembers continue to take advantage of their education benefits, it is becoming more evident that supportive programs overshadow the qualities servicemembers bring to academic institutions. Support programs and campus services are ultra-focused on areas of weakness and vulnerability. Programs such as pre-college orientations, academic readiness boot camps, and many others tend to lead with a message of student veterans as a displaced category of students that need more help to succeed. Veterans in higher education don't want or need to be coddled; instead, they need our trust and confidence to reach their full potential.
Higher education institutions must focus on the strengths servicemembers bring to campus. Time management, accountability, goal-oriented mindset, and team cohesion are just some of the skills that student veterans can leverage in an academic setting. These skills are honed during military service, and student veterans can use and model these attributes in a classroom to improve the learning environment. Now more than ever, higher education can use the qualities of student veterans to revitalize academic culture.
The military is not often considered an academic organization in the absence of traditional courses we typically see in higher education. Contrary to this perception, the military is a pressure cooker for academic skills and attributes. The military's training and professional development instills qualities highly transferable to the classroom. Some of these skills include: mental toughness, self-discipline, professionalism, work ethic, accountability, and leadership. Such skills likely contribute to why student veterans often earn higher GPAs and are more likely to complete their degree programs than traditional students. Institutions need to hone these skills to build confidence in student veterans as they transition to higher education. We must put aside the fact that student veterans did not take math, science or English courses in the past five or more years. This is a small hurdle easily overcome when we focus instead on the fundamental learning skills they do possess.
As campuses and institutions look to broaden their student population with various Diversity, Equity, and Inclusion (DEI) efforts at the forefront of many initiatives, student veterans become even more compelling candidates for higher education to target. Student veterans are more likely to be older, married, have children, work either full or part-time, and are first-generation students.
Additionally, the military is an inherently diverse organization, which often means student veterans bring diverse backgrounds and experiences across the nation and around the world to campus. Knowing student veterans bring this diversity to campus, higher education must harness these qualities to enhance academic engagement and discovery. As student veterans arrive on campus, we can more effectively encourage their involvement in institution initiatives as vital student body representatives.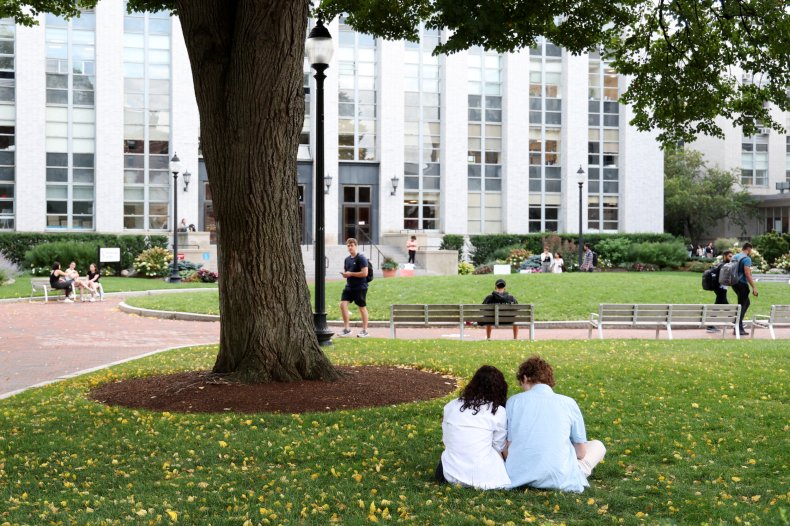 Military service engrains a sense of duty and responsibility. Student veterans attending higher education are proud of the organizations they affiliate with and are more likely to feel a sense of obligation to the institution they attend. This attribute stems from the selfless team-oriented focus of military culture. This is a characteristic that higher education institutions can promote, placing student veterans at the core of cultural initiatives and service-oriented tasks. Moreover, servicemembers prefer to identify with their civilian institutions and occupational pursuits first and retain their military service as a secondary component of personal identity and pride. This reinforces the potential for student veterans to make impactful and meaningful connections while in higher education.
Understandably, some student veterans do arrive on campus with vulnerabilities. The transition from a highly structured lifestyle with clear purpose and direction is difficult when entering the sometimes ambiguous path of higher education. Some servicemembers might arrive with post-traumatic stress or other medical conditions. Student veterans are also not immune to financial and personal hardships that make it difficult to balance the demands of higher education. For these reasons, support programs able to help student veterans navigate challenges are still necessary; however, campuses should not lead their engagement efforts with support programs. Leading with support programs undercuts student veteran potential and establishes a misleading narrative within the campus culture. If forward-facing offices and outreach is centered around student veteran assistance, we will continue to miss an opportunity to empower student veterans as assets.
Student veterans deserve our support, but more importantly, they need our trust and confidence as thriving members of the higher education community. We must focus on the strength student veterans bring to campus and align higher education engagement to enhance these qualities. If institutions lead their efforts with a strength-focused approach to student veteran engagement, higher education will more effectively enable student veterans to reach their greatest potential.
Patrick Beckwith is the director of the Military and Veteran Services Office at the University of Montana. He graduated from the U.S. Military Academy in West Point, N.Y., served a decade as an active-duty Army officer and is currently serving in the Montana Army National Guard. In Montana, 10.3 percent of the population (18 and older) are military veterans—the second largest share among states.
The views expressed in this article are the writer's own.